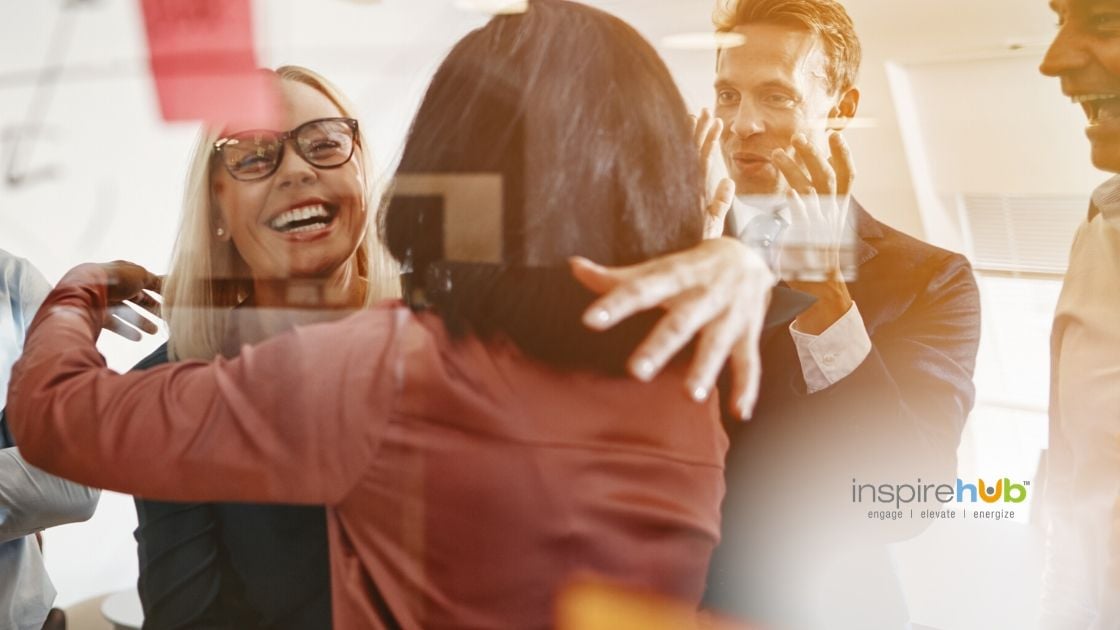 Here are some of the experiments that have paid off best at InspireHUB...
1. We can work from anywhere. We're a 100% virtual workforce.
2. We have unlimited vacation time.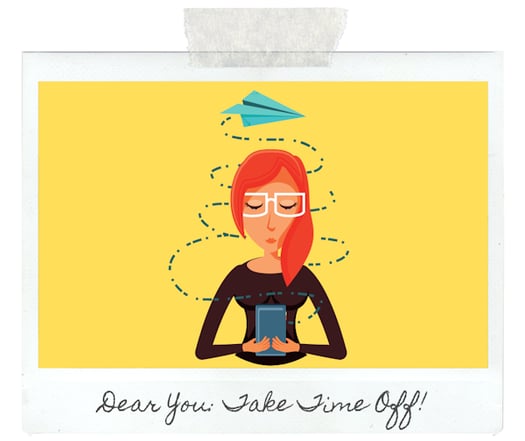 Staff can take as much time off as they need, whenever they need it, for whatever reason they do. Sounds like a recipe for disaster and abuse, right? It's actually had the opposite effect. Our employer has to make us take time off so we're not burning out. We have a "vacation minimum" of time we must take every year.
3. We do "paid auditions" instead of interviews.
4. We believe successful hiring has less to do with the paper or initials behind someone's name and more to do with the right fit.
5. We write our own job descriptions and reinvent as we find new ways of using our personal skills to adapt to both our corporate and customer's needs.
6. We're encouraged to ask questions. Lots of them.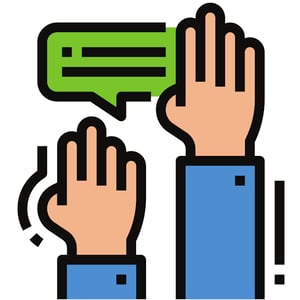 Are we happy? Are we effective? Is there something else we could/should be doing? How can we show our customers more love?
Questions are one of the most critical tools in how we work together and for our clients. (Just as important as questions? Sometimes it's the answer "no" and, well, "no.")
When you foster inclusiveness and commit to giving staff both a voice and the ability to act on it and innovate, it matters. It works. It inspires loyalty, productivity, and engagement.
7. Our design days aren't just for us, they're for our clients.
8. We are empowered.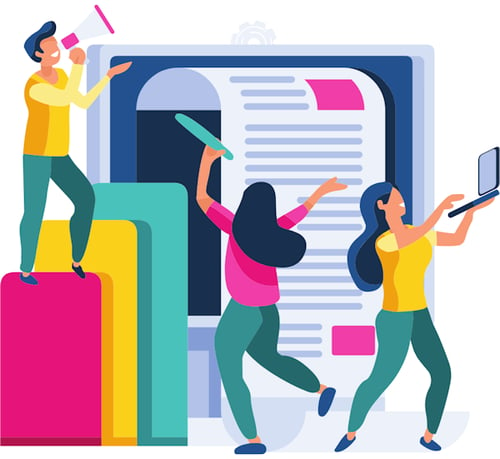 One of the best things our Founder did was to turn our corporate culture into "Edison's Lab." She tucks in homework that includes everything from TED Talks to tips from Navy Seals and even an FBI international kidnapping negotiator, and while the latter may sound nuts it's actually a really inspiring way of brainstorming new tactics.
We're invited to share ideas about ways of improving our corporate culture, communications, customer happiness, and work-life balance.
We're encouraged to try lots of new things as Edison did without overthinking them, to not fear failure, and to take those failures and improve on them with rapid iteration. This is one of the parts of our culture I appreciate the most. When you have a voice and it's valued and acted on, that's rocket-fuel for your corporate ROI.
9. We understand that wellness is essential to productivity.
10. Our employees are family and supported that way.
11. We have a "Mandatory Fun Officer."
12. We are encouraged to cultivate our passions.
13. We care deeply about being good global citizens and creating space for volunteer projects as part of our workplace.
Organizational Changemakers worth adding to your bookshelf.
What about you?
Looking for more small business help?