EMAIL MARKETING
Instantly build your app using email.
Email still remains one of the most popular messaging platforms in the world. Whether you are using it to notify, send files, or coordinate events. Now, with the power of the IHUBApp™ Digital Experience Platform, you can:
Further leverage your email campaigns

Cut the time you spend on building newsletters in half

No longer worry about your campaigns being blacklisted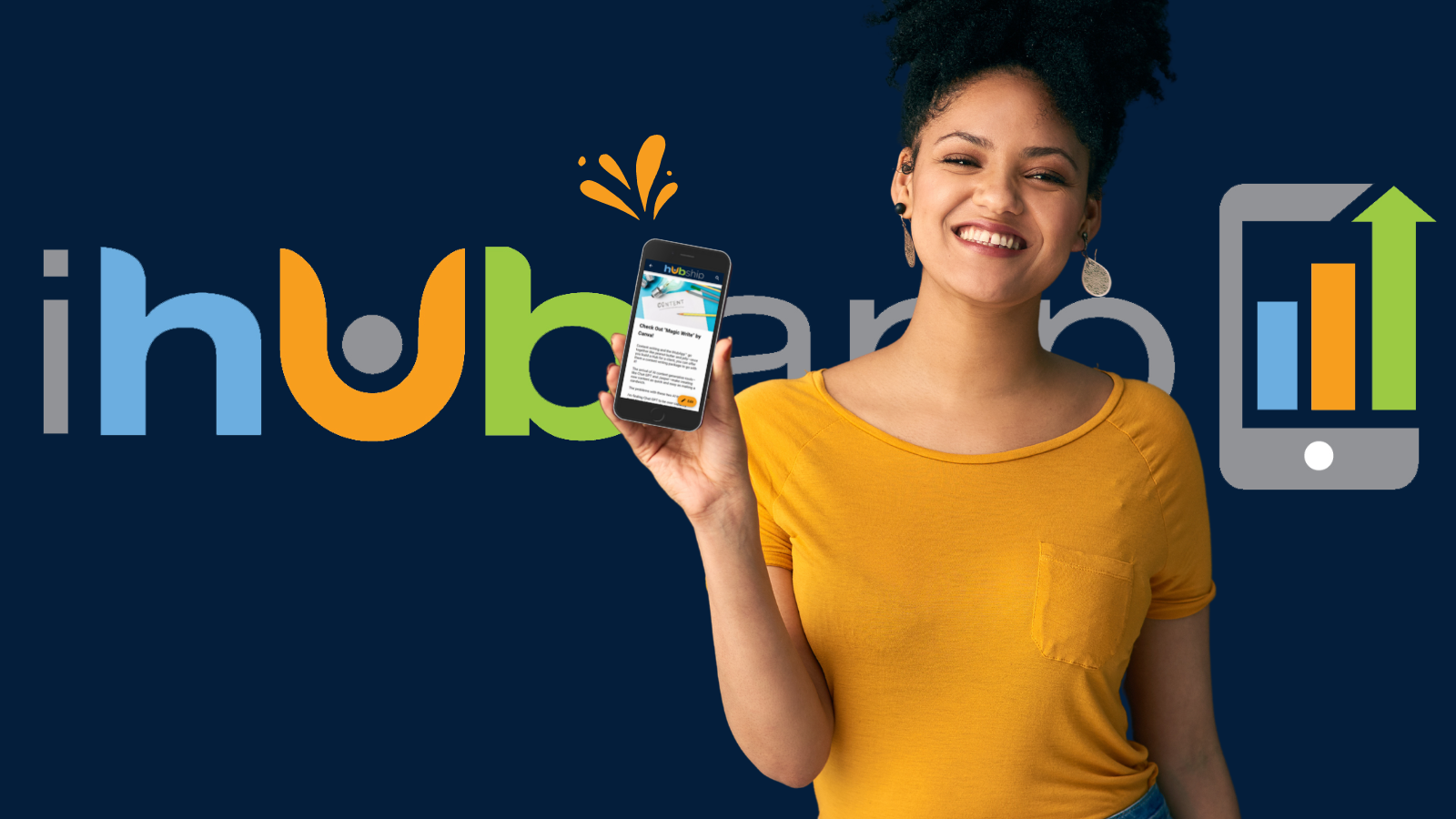 The award-winning IHUBApp uses automation and intelligent technology to reinvent how you use email!
The email marketing challenge, solved!
Carrier providers are filtering and muting the ability to engage your audience in a meaningful way. Customers aren't receiving or seeing important updates and offers in their personal inboxes. New privacy restrictions from hardware providers are further muting the opportunity to engage. Open rates have become unreliable with email providers due to new Privacy features on mobile.

The IHUBApp is the game-changing experience that customers want and email marketers need! Built on an award-winning platform that has been successfully delivering safe and secure messages for some of the world's largest brands. Our innovative technology is the first of its kind, allowing marketers full control over their campaigns including the ability to 'destroy' email sent in error or incorrectly.



How does it work?
keyboard_arrow_down
INTELLIGENT EMAIL ADDRESS
Our technology provides a custom private email addresses to add to your campaigns. When used the email is automatically published into the app you've built.
INTELLIGENT PWA TECHNOLOGY
All content received into your app is put through our intelligence engine that manages notifications, messages, and more.
AUTOMATED NEWSLETTERS
A hyper-personal newsletter is automatically generated and emailed weekly. The digest aggregates and curates the content of specific interest to your reader.

What do you receive?
keyboard_arrow_down
We're changing the content is delivered and doing it with tools that save you time and drive engagement.
Customized App
Completely customize the look and feel of your hub to create a branded experience for your customers.
Lightning Fast Accessibility
Using the latest in Progressive Web App Technology we provide your audience with instant text-to-download access available from any device.


User Preference Center
Recipients no longer have to worry about receiving promotions and offers that are of no interest to them. Your users are in full control of their preferences and determine what is aggregated into their personal feed.


Empowered Notifications
A robust notification management center allows users to completely control what types of notifications they receive including the types (SMS, Push, Email, Desktop) and frequency.
Instant Campaign Correction
Reduce errors and lost revenue with our ability to immediately pull-back incorrect campaigns, offers, and giveaways! Never worry about accidental sends again.


Automated Newsletters
Easily tease offers without triggering spam filters and delivery issues that plague email campaigns. Keep your audience engaged with the Automated Newsletter functionality that sends out daily and weekly recaps that are personalized to their preferences and drives engagement.
Features that simply work.


keyboard_arrow_down
REAL-TIME NOTIFICATIONS
Automated notifications.
The IHUBApp's automated notification management system gives email marketers full control. Determine what level of notification is engaged when content is published. Users can set their notification preferences to ensure they are notified about the matters that are pertinent to their roles.
SMS Text Notifications -Instantly and easily broadcast your updates to your network, driving traffic back to your IHUBApp.

Push and Desktop Notifications - can be enabled on all channels to let the people know when something new has been posted. (Now installed on Windows 11)
Email Notifications - can be enabled for key actions and updates happening in the IHUBApp.
PRODUCTIVITY
Stop wasting time on building newsletters.
Email marketers invest significant time building newsletters. Yet, if your newsletter includes one piece of content that is irrelevant you risk losing your reader altogether.
There's a better way. The IHUBApp Digital Experience Platform lets you create a brand experience your customers want while still leveraging the power of the traditional eNewsletter.



Want to learn more?


keyboard_arrow_down
spa
Read about how
we got our start.
We got our start with a request from Nelson Mandela. Our goal is to help good people do more good. We have always believed in finding solutions with those we serve.