The Easiest Digital Experience Platform on the Market!


The award-winning IHUBApp™ lets you launch your experience within days, not months!
"Once we gave the information, pop, we had an app!"
- Brenda Durrant, Executive Director, Greater Augusta Arts Council

People everywhere are drowning in a deluge of messages, overwhelmed by a constant influx of increasing digital communications. This torrent makes it impossible to distinguish signal from noise, leaving people on the brink of digital burnout; exhausted from communication fatigue and unable to discern what information is most relevant. InspireHUB transforms a one-to-many problem into a one-to-one solution by empowering communications managers to create customized and versatile digital experiences for their audiences.

WORKING WITH INSPIREHUB?
What our clients have to say about the IHUBApp and us!
PORTAL
Spotsee Manufacturing

CASE STUDY

WEBSITE + APP
Boy Scouts of America
Introducing the IHUBApp™
We are on a mission to help you deliver the digital transformation you have been dreaming about. Our award-winning Digital Experience Platform is all about making it really easy to build the solution you need. It also provides tools that help you target messaging in a way that actually engages people, elevates communications, and energizes your tribe.
The IHUBApp reduces the risk of critical information being missed. Whether you are building an app, hub, portal, intranet, or extranet, our proprietary suite of tools will elevate your digital experience above the noise.
Our cloud-based Progressive Web App Technology can be accessed from anywhere, at any time, on any device without having to 'install' anything.








C
reate, curate and control all your channels from a simple-to-use dashboard.
Streamline your unique communication needs into custom categories & channels.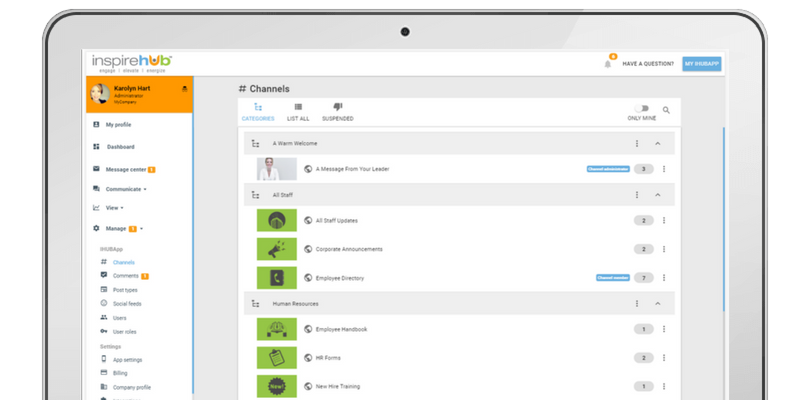 Instantly notify audience (push, text, desktop, email) on important messages!
Our Personal Newsletter Digest is automatically generated for each individual user.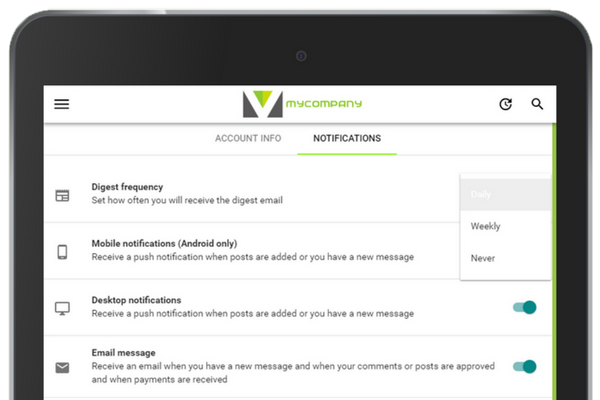 IHUBApp Product Brochure


Take a closer look at the award-winning IHUBApp and discover all it can do and how the team at InspireHUB can help you better engage!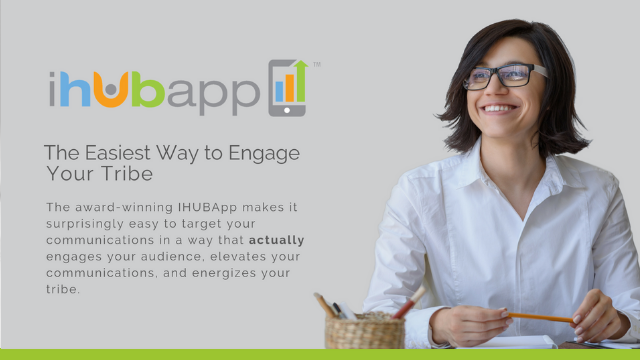 CALL US TODAY AT:
1 855 355 IHUB (4482)