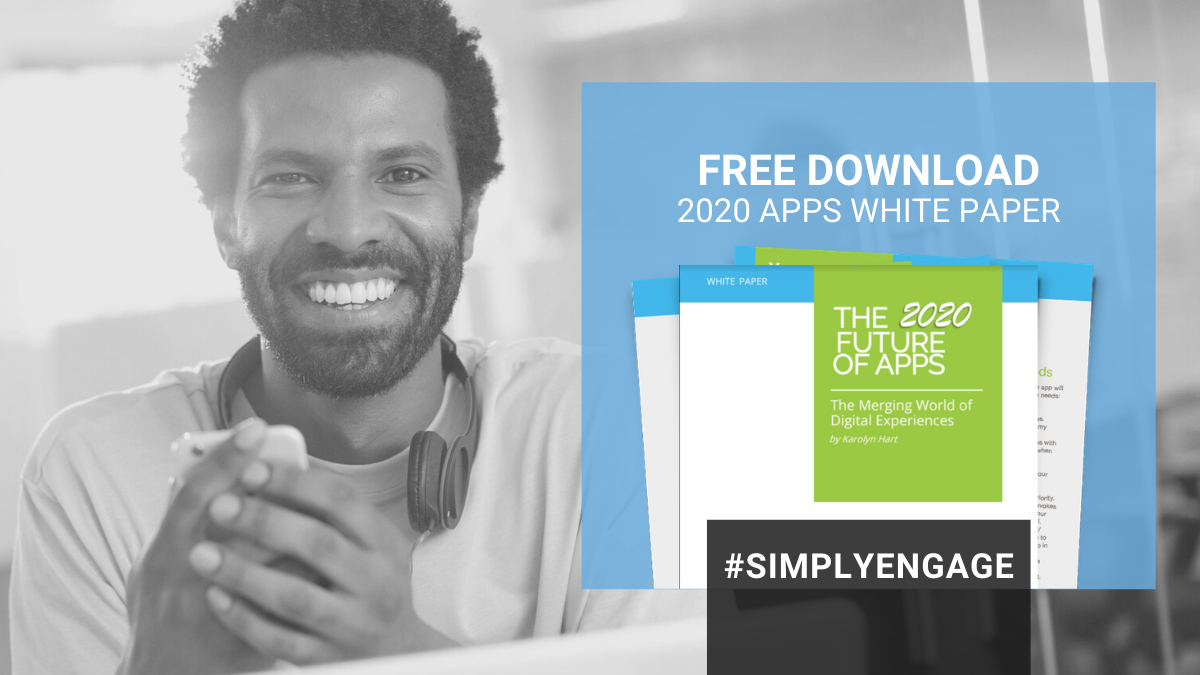 Each year, we publish a white paper to help businesses and their tech leaders make sense of the ever-changing landscape when it comes to communications, collaboration, productivity and engagement.

As we enter 2020, consumers are demanding hyper-personalized digital experiences that are secure and seamless regardless of the device they are using and the impact on the app market as we know it is significant.

Wondering how to leverage significant changes in technology to build the digital experiences your organization needs FAST, including apps, portals, hubs, intranets, extranets and more? We've got you! Our new white paper, "The 2020 Future of Apps: The Merging World of Digital Experiences" white paper discusses the maturation of Progressive Web Apps (PWA) and how the latest intelligent technologies are blurring digital experiences in surprising ways. Here's a taste ...