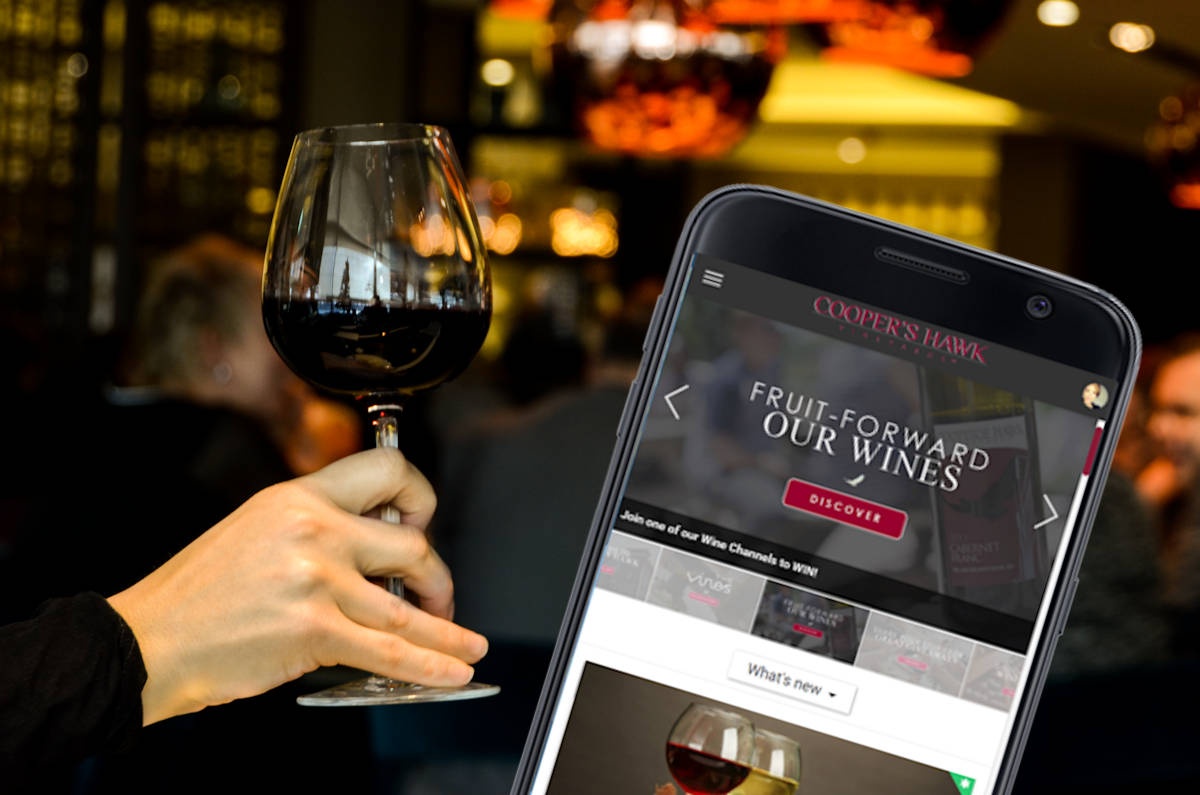 Love wine? There's an app for that! Take a look at how Canadian winery, Cooper's Hawk Vineyards, is putting their new IHUBApp to work to engage both visitors and their staff.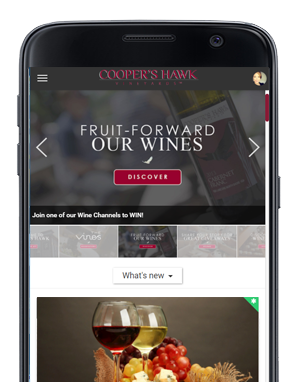 Collaborating with pioneers is one of our favourite parts of the job, and working with Canadian winery owner, Tom O'Brien, and his team at Cooper's Hawk Vineyards, certainly gave us the gift of inspiration all over again! Canada's Essex Pelee Island Coast Wine region is a feast for the pallette and the sense of adventure alike. A number of our own InspireHUB Technologies family members are located in this area, and have found it to be a welcome way to discover opportunities to explore and delight in new pleasures. It's a labour of love when you can help other wine lovers tap into new experiences, while making it easier for the people providing them to do exactly that.

Tom O'Brien is the founder of Cooper's Hawk Vineyards and knows first-hand the challenges of turning the dream of a winery into the reality of a profitable business. As the Past President of EPIC (Essex Pelee Island Coast Wine Growers Association), Chairman of the Southwest Ontario Tourism Corporation and the Vice-Chair of the Winery and Growers Alliance of Ontario, he's had a front row seat to plenty of innovation.

"Our team was attracted to the simplicity of the IHUBApp and how it put the power of communicating online back into our hands," explains Tom. "The flexibility of the tool has allowed us to use it as our website, our app, and our internal employee portal. It's an affordable solution that has impressed our entire staff and provided us with a sophisticated way to engage our visitors."
The Cooper's Hawk Winery Progressive Web App Experience can be accessed by visiting coopershawkvineyards.com
The IHUBApp that the team at Cooper's Hawk Vineyards made their own comes standard with a number of features and tools aimed at helping organizations increase engagement with their audience, including the ability to: engage with brand content, participate in real-time polls and surveys, register for events, create private channels for VIP groups, determine the frequency of notifications, fundraising and volunteer management tools, along with allowing all users the ability to upload their own content for sharing through the IHUBApp.

To request a tour or view a sample of the IHUBApp for your brand please visit: www.inspirehub.com
About InspireHUB Technologies Inc. - Simply. Engage. When you need a portal-website-app that can promote your organization, review documents, sell tickets, live stream video, recruit volunteers, provide instant notifications, do product training, on board new hires, collect donations, and more, the IHUBApp makes it simple. InspireHUB can be found on the web at www.inspirehub.com