Last October, our Founder, Karolyn Hart, was invited to talk to the 200 developers that came together at the Samsung Create! conference. When InspireHUB was founded in 2013, it was immediately retained by the Mandela family to help use technology to fight the pediatric healthcare crisis in South Africa. We eventually morphed to help corporations with their communications. In this talk, Karolyn shares the story of how Progressive Web App technology came to the rescue for InspireHUB clients, what the team learned about using bleeding edge technology and how a small, unknown, scrappy group of devs ended up being the first to do a whole lot of cool stuff.
Grab a mug of something hot and lean in for 20 minutes of fun and inspiring storytelling about what it's like to be a rogue band of developers at the beginning of a technology the world had yet to adopt, from an "Aha! moment" in the back of a cab in Nairobi as our first customer helped inform future design, to the teachable moments that helped pave the way for some of consumer technology's most valuable shifts today.
Listen in as Karolyn Hart shares our inspiring origin story at Samsung Create
We always get a kick out of hearing Karolyn share knowledge and ideas, whether it's with a group of high school and university students launching startups, or a group of business executives trying to solve communication and engagement issues. It's fun to be able to share a bit of that adventure from time-to-time when it's captured on video, especially when it includes a peek into our past. Press play on the video above and see for yourself ...
Thanks to Peter O'Shaughnessy and our friends at Samsung Internet for sharing this armchair tour from Karolyn's talk last fall!
Was that helpful?
Want to know more about the impact the ever-changing mobile technology landscape will have on the way you are doing business both within and beyond your organization? We've got you! Our new white paper, "The 2019 Future of Apps: Progressive Web Apps Grow and Mature" includes insights on app trends and industry predictions from tech leaders on the current mobile market as the world of "native apps" and "progressive web apps" merge. You can grab your free copy here!
Let us help you take control of your communications!
Let us show you just how much we can help you save in time and money while increasing your employee engagement. Our proprietary ROI calculator will help you understand the impact to your organization.
so you can see exactly what these statistics actually mean in hard dollars in your OWN company.
Related Posts
Internal communications are essential to a company's growth and success. It impacts morale, productivity and revenue.
You might be surprised to learn the numbers behind the way businesses are using technology to boost employee engagement and the bottom line.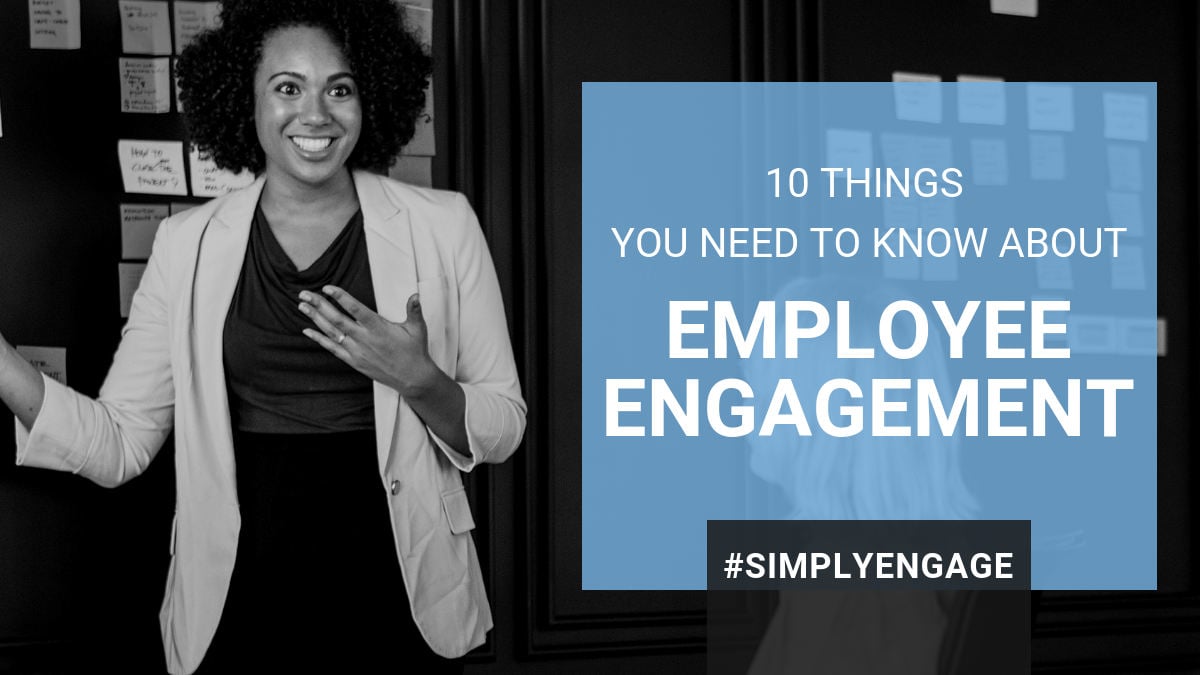 When employees are highly engaged morale goes up, productivity goes up and so do your profits.
While more companies are leading with empathy and wellness, employee engagement is often misunderstood and sometimes harder to translate into real ROI. Here are 10 things you should know right now ...