This year, the Greater Augusta Arts Council rolled out their Arts in the Heart of Augusta Festival with a brand new app! In its 39th year, the festival celebrated creativity and culture with nearly 90,000 visitors spread throughout downtown Augusta, Georgia, over two and a half days.

Guests used the festival IHUBApp to help them shop for new handmade arts and fine crafts, sample delicious international food and watch showcase performances by talent from all over the Southeast. With artist shares, event schedules, menus, maps and up-to-the-minute reminders now in their pocket, visitors were thrilled to ditch printed schedules and flyers to free up their hands for good art and tasty treats.
Here's why that was so exciting ...
Our InspireHUB team had a lot of fun working with Brenda Durrant, the Executive Director of the Greater Augusta Arts Council; Jamie Turner, Director of Digital Operations of Morris Digital; and the festival's promotional team; getting ready for the launch.
Brenda shared her thoughts on what it was like to work with our team to create their very first app: "For a few years we dreamed about having an Arts on the Heart of Augusta app for our phones, and when we met the InspireHUB team, we just made a wish list of things we wanted to happen, things that we saw on other festival apps, things that we knew we wanted to communicate to our festival-goers or attendees. We wanted stage schedules, we wanted menus, we wanted maps. We would send the information, and it seemed like in about an hour it would land on the app. It was a very quick process. Once we gave the information, pop, we had an app!"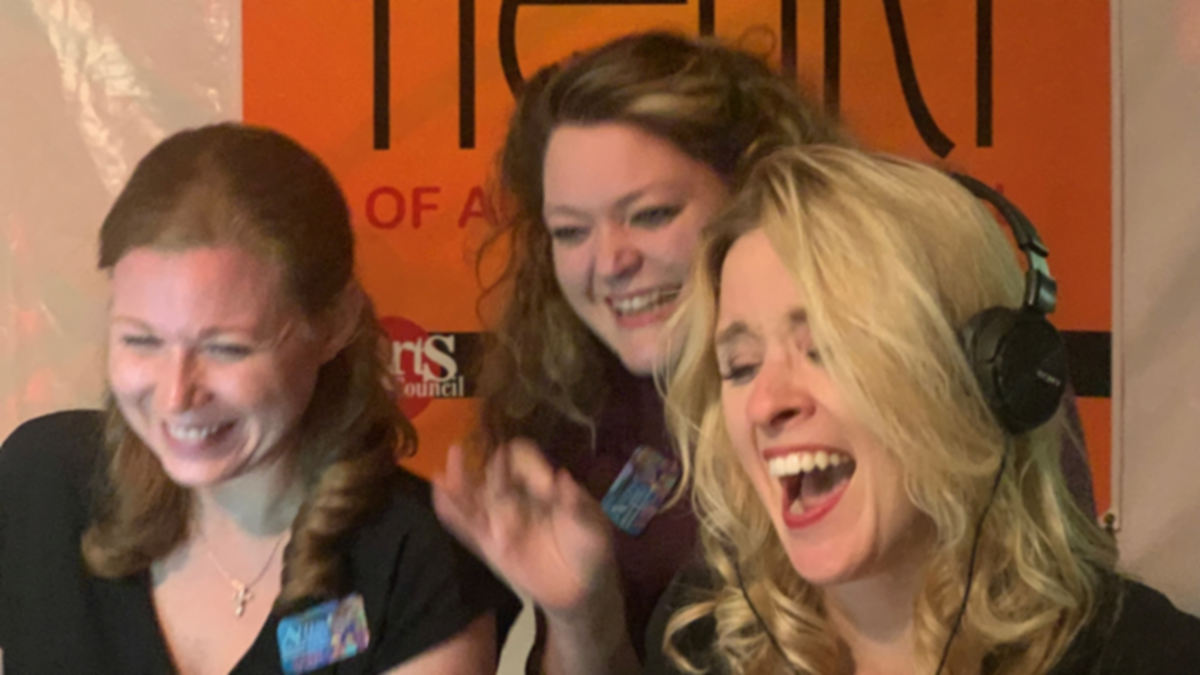 You can tell just how excited we were when this rolled out by the looks on the faces of our Engagement Trainer, Audrey Duncan and our President, Karolyn Hart and who were on-site to celebrate with Morris Digital's Jamie Turner as the analytics started rolling in!
Jamie talked about the elation of that moment: "Being a part of the app team, I was there first-hand on the opening night of the festival and watched the engagement in real-time. To see the users, to see the pages they were using, the pages they were coming back to, how the users were actually planning their festival, the fact that they actually had the festival in the palm of their hands, was so very exciting!"
Throughout the event, guests uploaded pictures and shared their own enthusiasm for the artists, performances and food they were discovering. Before the event was even over, the Festival team was already planning the app for next year's event.
Augusta's talented Artists, Performers, Global Village chefs, Sponsors, Volunteers, and local Arts Organizations will be able to join in again September 18-20, 2020 for the 40th annual Arts in the Heart of Augusta Festival.
Wondering how the IHUBApp can help boost YOUR engagement?
Curious about how other businesses and organizations are using the IHUBApp? Let them tell you in their own words here on our Clients page.
Wondering what else the IHUBApp can do? Take a look here, then schedule a demo with our team. We can't wait to show you what the IHUBApp can do to help boost your engagement!
Let us help you take control of your communications!
Let us show you just how much we can help you save in time and money while increasing your employee engagement. Our proprietary ROI calculator will help you understand the impact to your organization.
so you can see exactly what these statistics actually mean in hard dollars in your OWN company.
Related Posts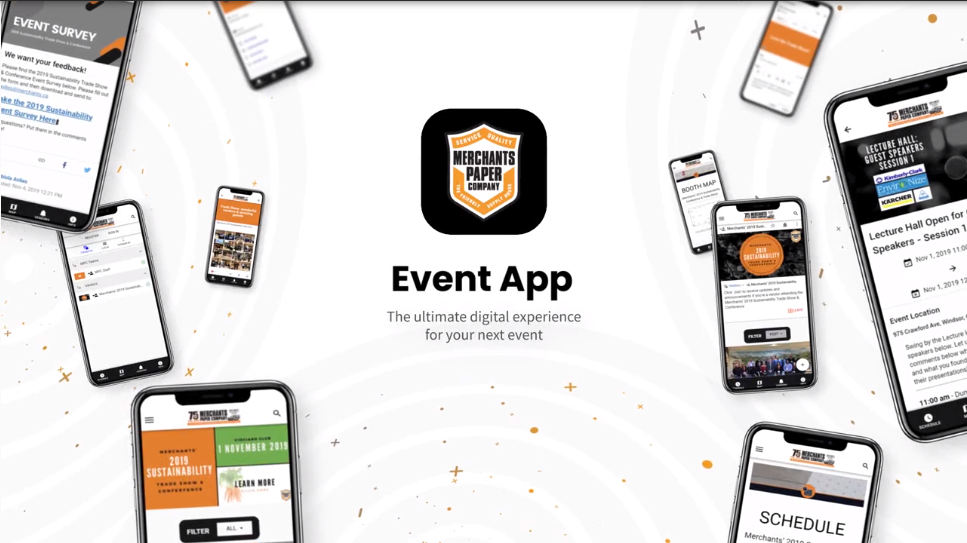 Have you ever dreamed of upping your game with an app but figured it would take too much time, too much money and technical resources you just didn't have? The Merchants Paper Company tapped into the power of the IHUBApp that they already use for internal communications to build out a whole new digital experience for their conference attendees in less than a week!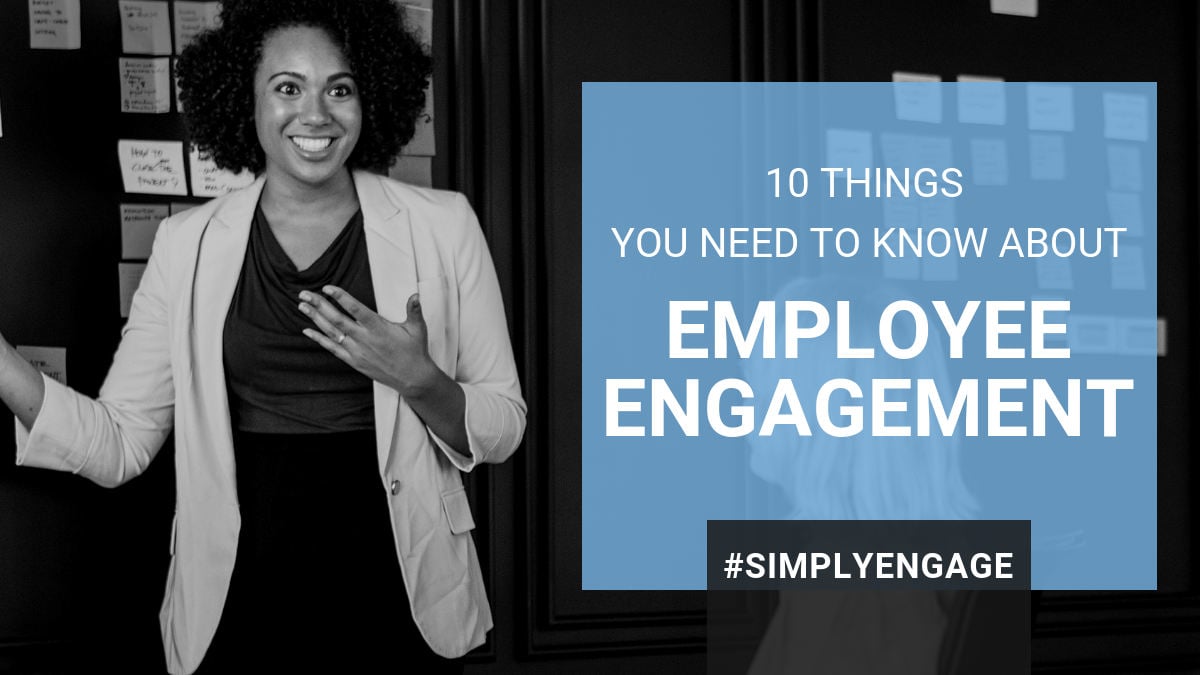 When employees are highly engaged morale goes up, productivity goes up and so do your profits.
While more companies are leading with empathy and wellness, employee engagement is often misunderstood and sometimes harder to translate into real ROI. Here are 10 things you should know right now ...