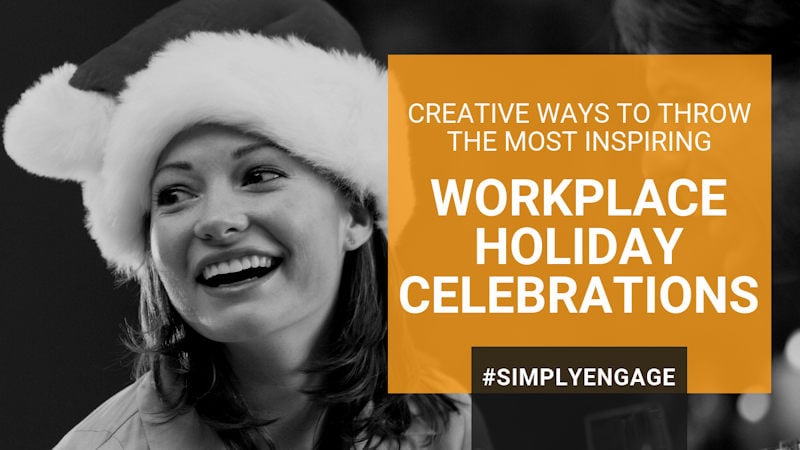 How do you cultivate meaningful moments of celebration in the workplace in a way that respects the diversity of cultures and traditions that make up the beautiful tapestry of your people? At one point or another, most of us have done the potlucks, the ugly Christmas sweaters and the Secret Santa gift exchanges. But the celebrations that pack in the most meaning and fun are the ones built around "experiences" not more "stuff."

At a time of year when budgets are already stretched thin, here are a handful of ways to reinvent holiday celebrations in the workplace, including the virtual ones, with a focus on inspiring experiences and "presence" not "presents."
Here's how to kick it "InspireHUB" style ...
The "Not-So-Secret" Santa
Looking for a more meaningful reboot of the "white elephant" and "Secret Santa" office gift exchanges? Something that can be done just as easily in a remote workplace? Give these a try ...
The "Not-So-Secret" Santa Hangout Shopping. Instead of each person buying a random gift for one another, gather in a Google Hangout and choose presents together online for each person on the team. We did this last year at InspireHUB, inviting people to tuck a handful of ideas about the kinds of things they love into a Google Doc. When it came time to choose something for that person they left the Hangout while the rest of us had more fun than Santa picking something out together that embraced the spirit of their favourite things. We set a budget of $20 and time limit of 10 minutes for each person then called them back to the Hangout when we were done and went on to the next game. I laughed so hard my stomach hurt for hours after we were done, and we got the joy of opening our presents together in another Hangout a few weeks later.
The "presence" not "presents" party. Everyone chooses a gift to share with the entire team, but it cannot cost anything. Invite creativity around finding "experiences" both online and offline. Need some ideas to get you started? Creating frame-able fine art with the help of artificial intelligence at deep.io. Create Zentangles with German artist so0onita's video kick-starters. Create music with fractals, or your favourite word or from random algorithms. Create a team recipe book with each employee contributing a recipe from their own family or cultural favourite. Looking for some in-person fun? Check out the "Holiday Treks" section below. The "pursuit of joy" is half the fun!
The Wish List. Have everyone share one wish they hope to fulfill in the coming year and find a way to contribute to making that happen. Someone might want to learn to paint, or find a long lost friend, or go storm chasing, or drive a race car, or ... well, you get the idea!
The Virtual Party
If your workplace is a remote office like ours, you'll find yourself looking for creative ways of making up for the lack of in-person connections. Why not BYO Hot Chocolate and send employees an Uber Eats gift certificate (U.S.A. | Canada) to order the meal they want while you're celebrating together? Then deck the halls together in a Google Hangout or other favourite online meeting app of your choice. Here's a few ideas to help you make merry together (with all of them working equally well when you're together in physical spaces) ...
If you're like us, you love games! Do Mad Libs together. Play your favourite board games online. And if you really want to get to know each other better, play the "Good Question!" game. All of these are easy to port to celebrations outside of the office to do a little festive bonding with family and friends as well.
Have everyone contribute a song to a staff Spotify playlist and stream it as the backdrop to your holiday shenanigans.
Create your own holiday story. New traditions can be meaningful ones when they put your people first. Here are a few ways to make that joyful ...

Invite people to share one favourite tradition from their own family and/or culture. Find creative ways of participating in those traditions even if you are part of a remote office.
Create a video together. Use StoryCorps to interview each other about your favourite traditions.
Create an augmented reality storybook together using the free HP Reveal app. Add videos explaining your favourite traditions, pictures, music, recipes and games.
Face-to-Face Festivities
If you're all in the same city or town, there are a handful of ways to make face time a whole lot more fun.
Holiday Treks with a Scavenger Hunt Twist
Add a twist to a holiday scavenger hunt with these free "virtual field trip" tools and apps:
Pick a team leader (or several) to guide an augmented reality field trip using the free Google Expeditions app (Android & iOS). Explore along with a guide in immersive VR by putting your Android phone into a Google Cardboard viewer or use an Android tablet or phone in 2D "magic window" mode. Google's cardboard viewing boxes start around US$20 and wrap around your smartphone which you then hold up to your face to create an immersive experience. As you're exploring your favourite haunts, you'll find them overlayed with images from Google Earth and Street View, as well as 360-degree footage captured on its Jump cameras, guiding you through one of the most interactive learning adventures along the way. (Santa points for skipping the Google Cardboard viewer and putting the $20 into a donation kettle when you DIY your own over at Instructables or Computerworld.)
If your team is made up of a bunch of Geeks like ours (yeah, we really are), hitting the local holiday displays as they're lit up in the dark and wandering through them with a little Pokémon GO (Free on Android & iOS) makes for an unusual, festive trek.
Want to give Scrooge a modern-day reboot? Go chase down the ghosts of Christmas past, present and future with the free SpecTrek Light app (or the paid SpecTrek full version for US$2.99.) This augmented reality adventure app turns into a serious fitness game for folks who want to kick it up a notch. The downside? It's available on Android Only.
The Un-Party: a Day to Give Back
InspireHUB is a remote workplace and this year we spent a day donating our time to build out an app for a client in South Africa. It was all-hands-on-deck as every single staff member in our organization jumped into a makers-style event, loading the app up with the content that empowers a team of healthcare workers to go into villages on bicycles to care for kids and mums. Not every workplace is going to be tech-centric, so we're tucking in a few ideas that any team wanting to "give" instead of "receive" can get behind:
Create a Kiva Lending Team and choose an entrepreneur to fund. You can give as an organization, individually or both and can continue to give together at any time during the year. Kiva cultivates a very personal sense of the impact your gifts make in the lives of others. It also allows people to tuck in personal notes of encouragement for the entrepreneurs that benefit from the gifts.
Choose a women's shelter and ask them for the holiday gift list of an anonymous family to shop for. It's an especially hard place for kids to be during the holiday season. Your gifts could be both a loving an empowering new start.
Is there something inspiring you've done in YOUR workplace?
We'd love to hear about the ways you've found to create meaningful experiences of your own! How is YOUR workplace an "InspireHUB"?
What does your team do to promote employee happiness and create a culture of care with a festive twist?
How have you embraced the diversity of cultures and traditions among your people to create more connectedness?
What creative ways have you found to inject both fun and meaning through the spirit of community service and giving back?
How have you conquered the gap of collocated teams for a little inspired relationship building?
What are some of the unique ways in which you are embracing "presence" over "presents" this year?
Tell us how YOUR office party makeover is a company culture game-changer. Why not share your favourites ways of celebrating in the comments below?
Let us help you take control of your internal communications!
Let us show you just how much we can help you save in time and money while increasing your employee engagement. Our proprietary ROI calculator will help you understand the impact to your organization.
so you can see exactly what these statistics actually mean in hard dollars in your OWN company.
Related Posts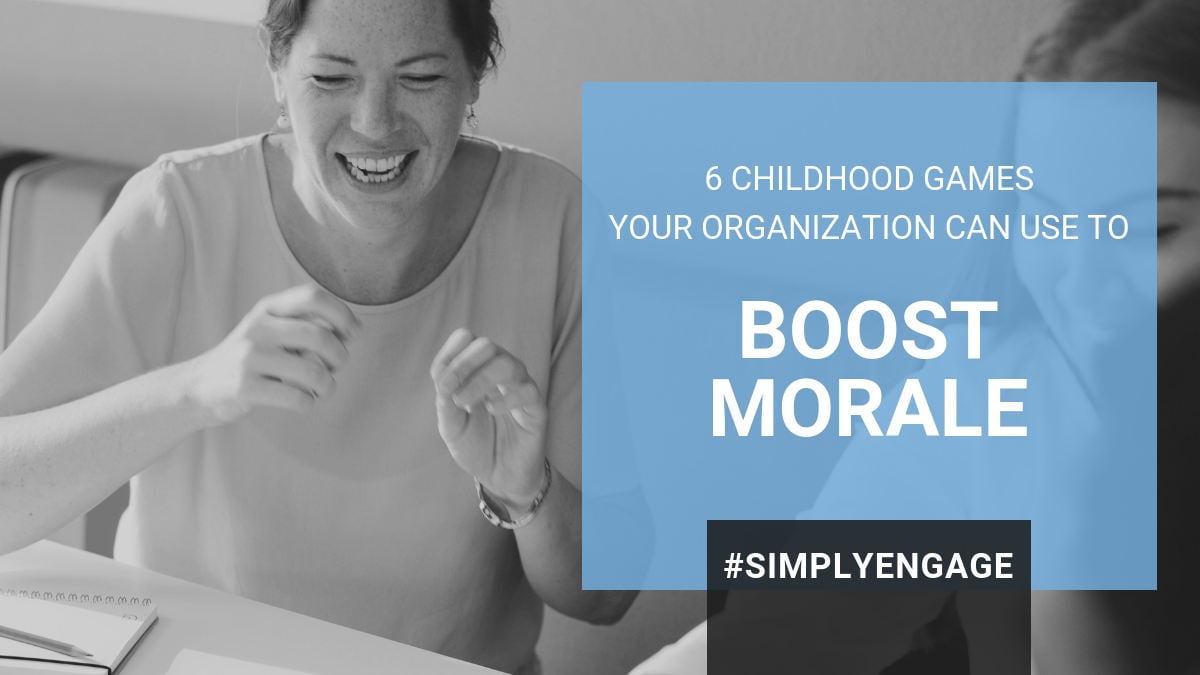 An increasing number of organizations are finding interesting lessons in the art of play, and more specifically in "gamification."
Gamification recognizes that human behaviour revolves around the need for "validation" and "rewards" so finding what things are most meaningful to your employees in those areas and simple ways of "making it so" can be game-changers.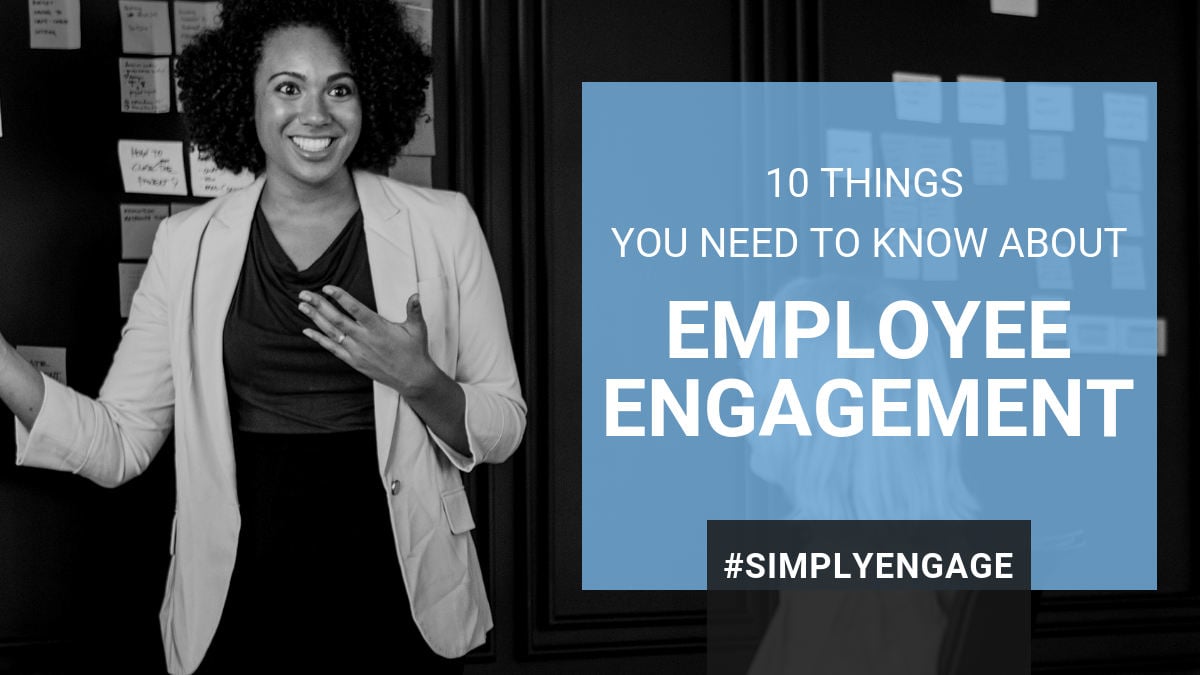 When employees are highly engaged morale goes up, productivity goes up and so do your profits.
While more companies are leading with empathy and wellness, employee engagement is often misunderstood and sometimes harder to translate into real ROI. Here are 10 things you should know right now ...