Wine consumption in the U.S. has enjoyed unprecedented growth during the last twenty years, but the annual "State of the Wine Industry 2018" report cautions we're now at the end of that boom. It predicts: "Successful wineries 10 years from now will be those that adapted to a different consumer with different values—a customer who uses the internet in increasingly complex and interactive ways, is frugal and has less discretionary income than their predecessors."
So how do wineries adapt to not only survive but thrive in a market that's rapidly changing? Here are some of the strategies and tactics that define the winners ...
5 Things Winning Wineries Get Right
1. They know their ideal customer.
The wineries that stand out above the rest have a "vibe." Classy. Kitschy. Casual. Cottage county. Girls night out. From the labels on their bottles and the look and feel of their tasting room and facilities, to the design of their website and the way they interact on social media, every aspect of their marketing and communication strategies are governed by the tone set by their target audience. How can you do this?
Start by creating personas to define your ideal consumer. How do they behave? What do they like? How do they invest in experiences? Build your strategies around that vibe.

Meet them where they're at. Do they discover you when they're dining out? When they're reading magazines? Connecting on social media? Be there and make the connection personal.
2. They tell their story and make it personal.
Successful wineries know the relationship they have with clients and prospects is the top priority. They start by telling their story. They do it on their labels, in their brochures, on their website, on social media and in-person at tastings.
People don't do business with companies. They do business with other people. Connect with them authentically. Tell them about the milestones you're excited about as a grower. Have you added a new hybrid grape that's going to let you make something really special? Has your winery just received a special award, or been in the family for generations? What struggles did you have to overcome to make a particularly unique wine or simply do what you do?
When members relate to you as a person, they stop being a client or prospect and become a friend.
3. They create unforgettable experiences.
The wineries consistently hitting it out of the park are the ones that know wine isn't a drink; it's an experience. From the first time they encounter you to the impulse to buy or tour again, customers want to be romanced. How are the winners doing this?
They master the tasting room experience. You have a unique opportunity to build one-on-one relationships with prospects, and that often starts in your tasting room. It gives you the chance to start building trust, to understand your consumer's needs, and to keep them as loyal customers that come back again and again.

They host epic special events. From "death-by-chocolate" food pairings to mystery theater dinners and sip-and-paint parties, the most successful wineries know how to tap the vein with their ideal prospects and clients.

They tap into the booming winery tourism market and partner with local tour companies, cultural hot-spots and even other wineries. An example is Windsor, Ontario, Canada's "Wine Trolley," hitting different Epic Wineries destinations each week through the summer and fall, stopping at 3 different wineries each time to drink, dine, paint and party along the way.

They have wine clubs. With DtC sales accounting for 60 to 74 percent of winery revenue, winning wineries know the value of this strategy, and how closely linked it is to the tasting room experience they provide. Almost 90% of wine club members are signed up in the tasting room. Continuity sales are an opportunity to significantly grow your bottom line, with wine clubs offering one of the most lucrative sources of revenue. More here for some tips and tactics to help you make the most of this.
4. They commit to engagement.
Successful wineries are continually looking for new ways to engage with consumers. They build loyalty. They cultivate trust. They create deeply personal connections to their business, their people and their story. They know that repeat customers spend up to 67 percent more than first-time shoppers. Here are some of the ways they do that:
They master the tasting room experience. (Yes, again.) Their staff are good storytellers, curious about guests' tastes, eager to suggest new wines and ways of using them to create memorable moments from their own favourite experiences.

They connect authentically on social media. They meet people where they're at, and know that this is increasingly driven by the internet. They share their story and relatable moments with staff. They create social promos that invite people to contribute their own pictures and stories and to tag friends. They are always looking for fresh ways to create fun and meaningful connections with their customers. They know that engaged followers can be great ambassadors for their brand.

When they send shipments, they invite connection. They include surveys to invite feedback, tuck in recipes for food pairings and encourage them to connect with their winery and brand on social media to share pictures and stories from their own experiences.

They track results. They know how many new followers they get on social media, new signups to their newsletters, new members to their wine club. They're also on top of attrition, knowing who cancelled and making a point of understanding why. They know these are opportunities to tap into changes in the market or needed adjustments to the way they're engaging. They know how many sales they get each month. They track tasting room conversions from visitors to buyers and new wine club members.
Take a look at how Tom O'Brien, President of Cooper's Hawk Vineyards, and his team are using the IHUBApp to connect with customers, manage events, create an insider experience with private channels for their wine club members, boost engagement with both prospects and staff, and track success through simple analytics, all in an experience that is seamless across both desktop and mobile technologies.
"Our team was attracted to the simplicity of the IHUBApp and how it put the power of communicating back into our hands. The flexibility of the tool has allowed us to use it as our website, our app, and for internet communications. It's an affordable solution that has impressed our entire staff and provided us with a sophisticated way to engage our visitors."
5. They reward loyalty.
Winning wineries have loyalty programs. They can increase customer acquisition by as much as 10 percent. Their rewards include exclusive membership events, private tours, tasting workshops, concierge services and exclusive wines. Wondering just how much of a return you might get on your investment? A "Finding Benefits in a Small Business Loyalty Program" study found that:
69 percent of consumers' choice of retailer is influenced by where they can earn customer loyalty/rewards program points, and 70 percent feel that these programs are part of their relationship with the company.

Repeat customers spend up to 67 percent more than first-time shoppers. These customers are also more likely to provide feedback, which can help you make adjustments to your online wine store for better performance.
Successful wineries also celebrate tenure, rewarding long-time members with a private meal with the winemaker, a special table and personal recognition at events, and a personal nod in their newsletters, on social media and club membership brochures. They also promote these benefits well, knowing that intrinsic rewards (think bragging rights and recognition) are great drivers of loyalty and engagement.
Want another pour?
Looking for more ways to boost your brand and your sales? Here are a few places to start ...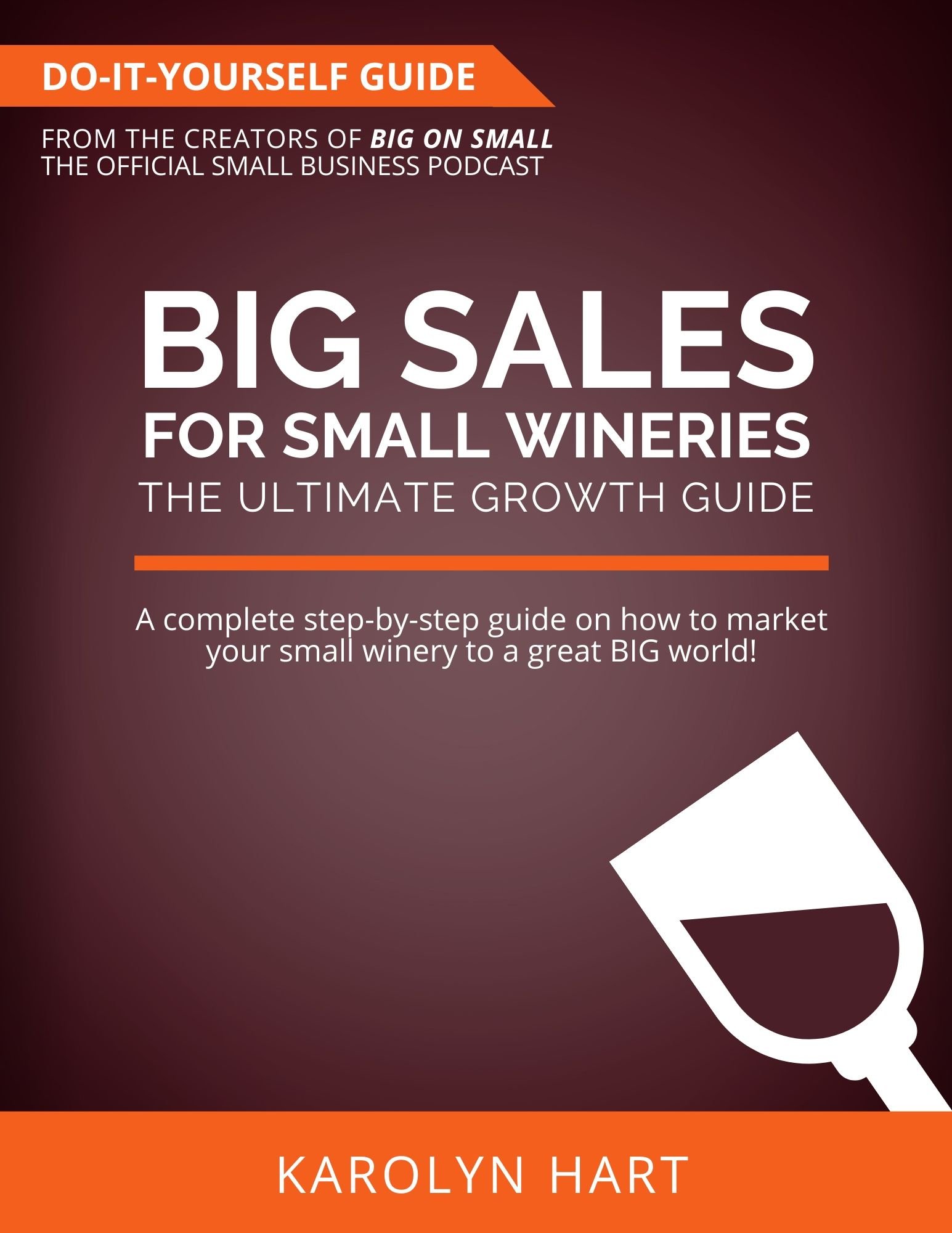 Big Sales for Small Wineries
The Ultimate Do-It-Yourself Growth Guide
This FREE eBook is specifically designed for established boutique wineries (those producing less than 10,000 cases) as a step-by-step guide to achieving your best year in sales yet. It is packed with practical advice on everything from questions to ask the person who is managing your marketing, to insights into what consumers actually want in a Wine Club, and even a list of creative ideas to help generate additional revenue streams. Included in this FREE Guide:
Transformation Readiness Assessment

Successful Sales Strategies

Trusted and Proven Advice
Related Articles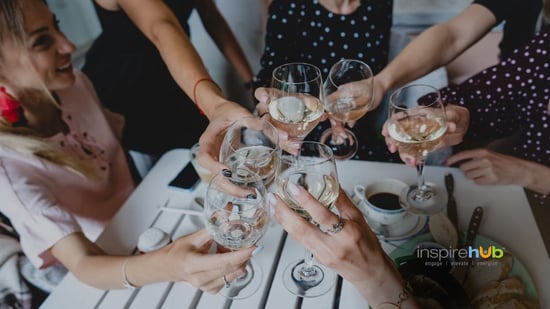 Whether you're thinking about starting a wine club or have one you're looking to grow, the potential ROI is hard to ignore. Direct-to-Consumer (DtC) sales account for a whopping 60 percent of winery revenue. Think you're too small to cash in? For wineries making less than 2,500 cases per year, that number jumps to 74 percent.
Continuity sales are an opportunity to significantly grow your bottom line.
Wine clubs are one of the most lucrative sources of revenue for those who understand a handful of truths -- and tactics -- when it comes to engaging and keeping clients.