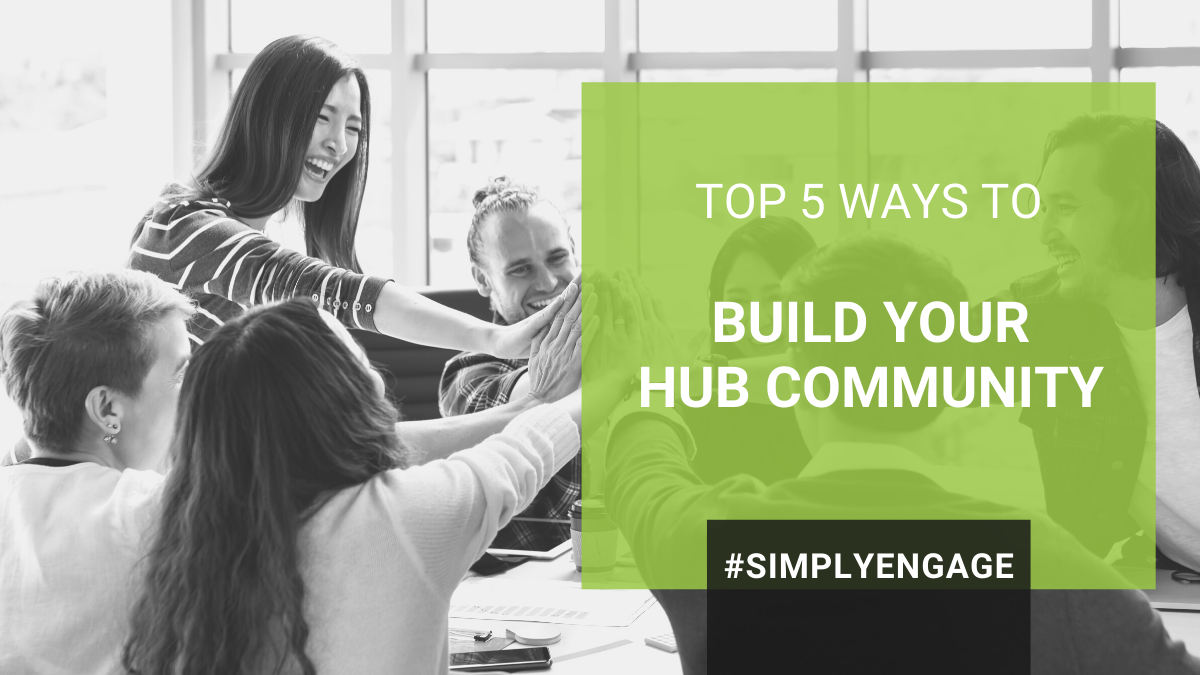 You've discovered the power of the IHUBApp platform and are excited to start engaging your audience through the wonderful digital experience you've built. You've seen how some of our clients are celebrating incredible engagement statistics, and you can't wait to achieve that same level of success.
Here are the top 5 things you can do to get those results ...
1. Let people know where to find you.
It seems rather obvious, but if people don't know where to find the digital experience you've created, they won't be able to engage with it. Here are some of the easiest and most effective ways to make that happen:
Create a text-to-download number. Many of our clients have found that a simple text-to-download service significantly drives traffic. For instance, if you're in the U.S. and you text INSPIRE to 55741, it will bring you to our own hub where we engage with clients. If you're in the US, InspireHUB can provide this service to you. If you're in other countries, we can direct you to a service that will help you do this.

Get a vanity URL. Creating a simple, memorable URL helps advertisers in their campaigns. The same can be done here. You can also use this in conjunction with your text-to-download service and outbound messages. For instance, if your organization is called "Community Summerfest," you might register something like summerfesthub.com and redirect it your hub. (Not sure how to do this? We can help!)

Promote your hub everywhere! Include a call-to-action everywhere on your materials. Make sure a link to your IHUBApp is prominently displayed in all of the places that new and current members find you now. This includes your website, emails, newsletters, banners, print materials, posters at events and your social media channels. Remember, it takes seven attempts to get people's attention, so the more you remind people, the better it will be! Something like "Looking for updates? They can be found in our hub at … (your hub address here)."
Have you had your hub up and running for a while and need some help finding the best way to boost engagement? Work with the InspireHUB team on a possible refresh of your home page to drive home the actions you want.
2. Invite users to make your hub their own.
One of the simplest ways to boost community engagement is by inviting your members to create their own content within the hub. The IHUBApp platform allows you to create various security levels and turn off and on publishing capabilities. The IHUBApps that see the most engagement have invited their community members to publish their own content directly. Here are some quick ideas on driving engagement:
Create a unified community channel.
Create a feed where anyone who registers for your hub is immediately granted access to publish posts into a channel that is shared with your entire community. Place your community rules and guidelines at the top of the channel so your members understand how the content is being moderated.

Create private channels for specific groups.
Having a secure place to share conversations really helps to drive users into your hub. If you've ever followed a social media account or been invited to a private group, then you already understand why this functionality is so powerful.

Invite users to share photos during events.
Create a feed that allows ANY registered user to share their pictures during and after an event. You can set posts to be published immediately or be held until you approve them, the same way you would moderate content on a blog or in a Facebook group. Take a look at how the "Arts in the Heart of Augusta" team invited guests to share the festival from their own point of view. In it's 39th year, with nearly 90,000 visitors, they used the IHUBApp to power the event and saw a huge boost in engagement!
3. Share something compelling every day.
Try to post something into your hub every day. (Be honest, you already do this on other social media channels so now it's time to do it for your own hub! 😊 ) You can decide to include your posts in the automated personal digest newsletters your members receive. Here are some quick tips to help you create posts that will grab attention:
Images.
Upload an image, ANY image, into your post, and it is guaranteed to get more attention. Include yourself in that picture, and you will notice an even greater increase.

Videos.
Share an inspiring YouTube video and add your thoughts on it. You've done this before? Wow! Yay you!

Puppies, babies, kittens and fun. Yes, really.
Sounds sappy, right? But the online community has proven that these sorts of things really DO drive engagement. So, go on, take that picture of your canine best friend and share it with your community. It makes you relatable, and they'll love it!
4. Interact with Your Community Members
One of the most powerful features of your IHUBApp is comments. They're the difference between just creating a website or app and building a community of engaged members. While there will be times when you simply want to share resources and turn off comments, there are many opportunities to boost engagement by turning your posts into conversations.
Use to polls and surveys.
They can be fun, simple ways to do regular check-ins and stay on top of what your members want and need most.

Invite people to ask questions and share ideas in the post comments.
It's simple to invite engagement around upcoming or in-progress events, posts sharing news about new things on deck and resources that help empower your community.

Make interacting with members a part of your daily routine.
Watching for and responding to the comments people make gives you the chance to strengthen relationships and make sure people know that you hear them. Even a simple response like: "Thank you for sharing this!" acknowledges and rewards engagement and encourages more of the same.
5. Look at your reporting!
Data tells a story. In fact, it's one of the most important assets you have. The IHUBApp gives you powerful, simple analytics tools to see what your members are finding the most useful. We've made it VERY easy for you to instantly get insight into your content from the homepage of your dashboard. You can quickly see:
Most viewed posts
Most liked posts
Most commented posts
Looking at the pages that are getting the most engagement gives you insights into what might be tried on other pages to make them stickier and more relevant. If you're looking for MORE detailed reporting, you can head over to the detailed analytics pages to get even more insight!
Tap Into Your InspireHUB Team for Ideas and Resources
Sometimes a quick check-in with our team can lead to a bumper crop of ideas, from tips and tools to help you optimize your pages to things that are working well for other IHUBApp owners.
We can help your team tap into free tools like Canva to make creating fun and compelling post images simple, understand how to optimize those images so your pages load faster, and how to keep your layout clean and simple and streamline your navigation.
We can also offer ideas on some of the power tools you might not be using yet; things like creating custom post labels to help sort content, and even updating user roles and the profile section to make it easier to streamline future communications based on member preferences.
Looking for a little help? Book a call with our team to get started! Call our 1-855-355-4482 number or email support@inspirehub.com.
Wondering how the IHUBApp can help boost YOUR engagement?
Curious about how other businesses and organizations are using the IHUBApp? Let them tell you in their own words here on our Clients page.
Wondering what else the IHUBApp can do? Take a look here, then schedule a demo with our team. We can't wait to show you what the IHUBApp can do to help boost your engagement!
Let us help you take control of your communications!
Let us show you just how much we can help you save in time and money while increasing your employee engagement. Our proprietary ROI calculator will help you understand the impact to your organization.
so you can see exactly what these statistics actually mean in hard dollars in your OWN company.
Related Posts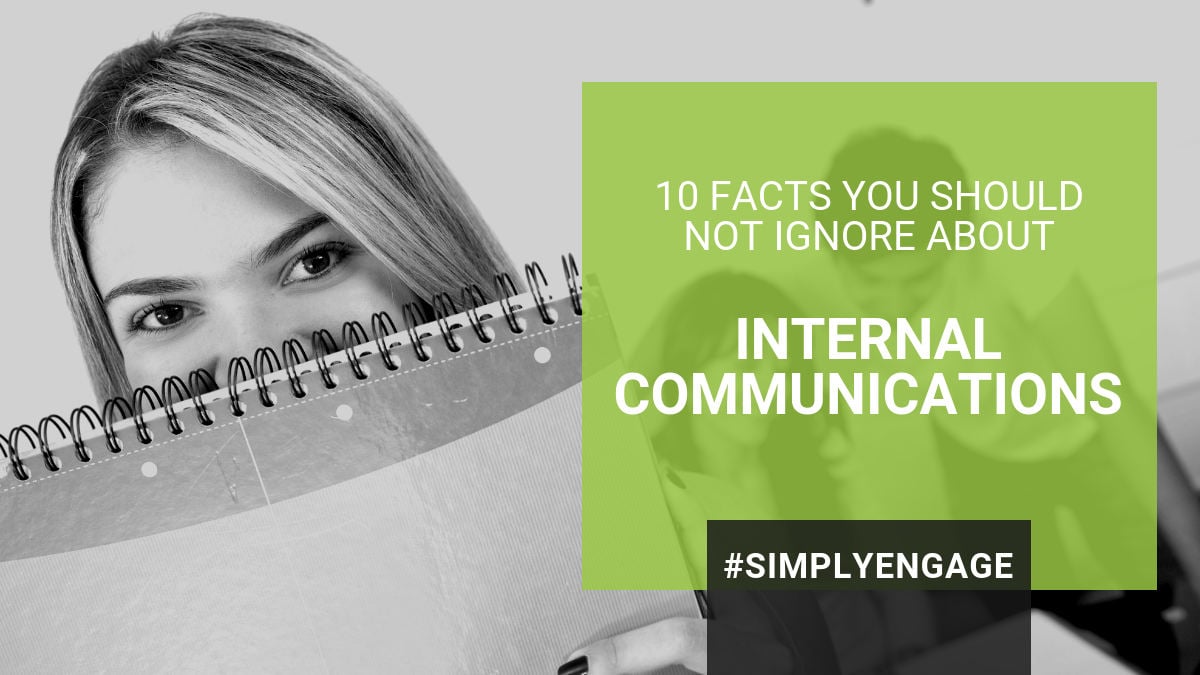 Internal communications are essential to a company's growth and success. It impacts morale, productivity and revenue.
You might be surprised to learn the numbers behind the way businesses are using technology to boost employee engagement and the bottom line.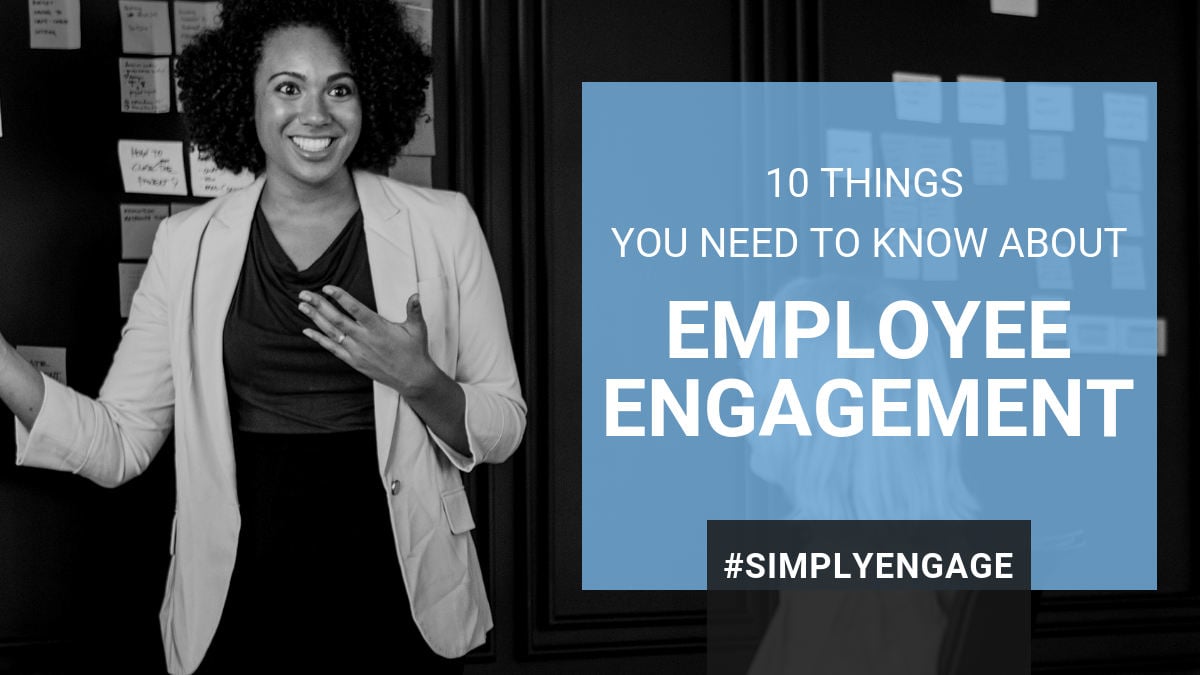 When employees are highly engaged morale goes up, productivity goes up and so do your profits.
While more companies are leading with empathy and wellness, employee engagement is often misunderstood and sometimes harder to translate into real ROI. Here are 10 things you should know right now ...