One of our favourite people on the planet, award-winning actress and singer, Mary Millben, is leading the IMPACT NOW series for Ideagen TV (Powered By Azure). Mary's power chat with InspireHUB President and Founder, Karolyn Hart aired today at 2pm ET on livecasts (now available for on-demand viewing) across several different media platforms.
Mary was a beautiful part of our origin story, walking beside us since InspireHUB first answered the call from Nelson Mandela to help end the pediatric healthcare crisis in South Africa and to put tech behind other worthy causes. (More here in our chat with Mark Hutchinson in a special episode of Big on Small: The Official Small Business Podcast".)
Karolyn shares insights to help small businesses survive and thrive in spite of the challenges of the current pandemic, talks about the role of hope in crisis leadership and crisis management, digital transformation and innovation in business continuity plans, and one historic pivot that continues to inform InspireHUB's own ability to disrupt and reinvent.
"IMPACT NOW" with Mary Millben is a new, one-hour, online series profiling and featuring global leaders, entertainers, influencers, sports figures, and others who have made a significant contribution in global change and are currently involved in acts of global good.
Mary's not only a Helen Hayes Award recipient that has performed in theaters across the U.S. and for 3 consecutive American presidents as well as global kings and queens, she's part of our origin story! Learn more about how Mary and Karolyn met on the mission to Africa to answer the request from Nelson Mandela that would then launch InspireHUB!
Today's livecast was an encore presentation of the chat that opened the Ideagen® Global Innovation 2030 Digital Summit on June 4th, convening global leaders and luminaries reaching over 9 Million individuals across the globe in nearly every nation to create awareness and global partnerships with powerful insights and perspectives to achieve the global goals by 2030.
You can tune into Mary and Karolyn's chat on-demand here:
You can follow Mary here:

Website | YouTube | Facebook | LinkedIn | Twitter | Instagram | Wikipedia | IMDB
Looking for the FREE guide Karolyn shared on the show?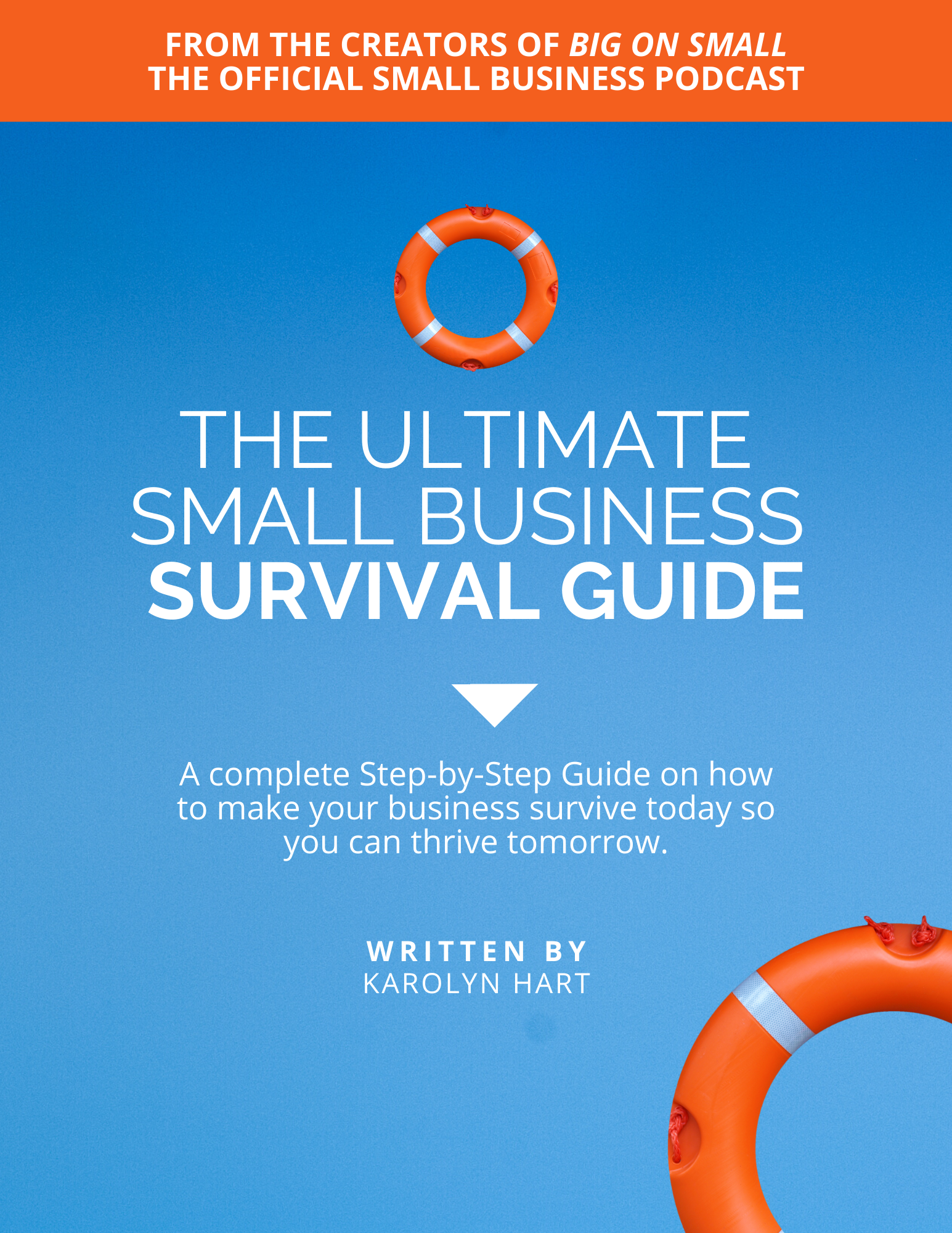 The Ultimate Small Business Survival Guide is Here
We've been helping InspireHUB clients not just survive during this time but THRIVE! We collected all of our advice and made it available for FREE as our great big give-back during this difficult time. Included in this FREE Guide:
Transformation Readiness Assessment

Practical Marketing Help

Proven Strategies to Pivot Your Company
Related Posts
Minority-owned businesses don't just power economic growth. A report from the Center for Global Policy Solutions shows they were the key drivers digging the economy out of the Great Recession, a severe U.S. economic downturn following the housing bubble burst in 2007. They added more than a million jobs to the economy between 2007 and 2012 and increased the number of businesses with paid jobs at a rate many times that of white-owned firms.
Between 2007 and 2017, the number of minority-owned SMBs grew by 79%, reaching 11.1 million. That's 10 times faster than the 7.6% overall growth rate for U.S. small businesses during that period. Yet, a recent survey showed that of those that requested Coronavirus relief funding from the SBA Administered Paycheck Protection Program, just 12% received the full assistance they requested, with two-thirds reporting that they did not receive any.
Minority-owned businesses dug us out of the last recession. Here's how mentors are helping them survive and grow through this one.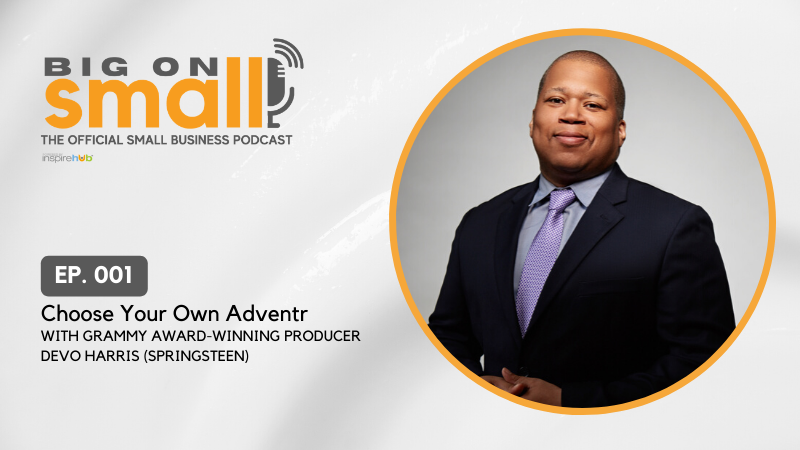 Today we launched a brand new podcast for small business with the help of a very special guest, Grammy award-winning music producer, Devo Harris (Springsteen).
Big on Small, The Official Small Business Podcast, explores the big ideas that are helping small organizations survive and thrive.
Hosts Karolyn Hart and Samantha Castro interview the inspiring people who are running small businesses, agencies, towns, charities, schools and teams. Here's why we're so excited about sharing our first episode with you!
Think you don't have the skills necessary to chase your dream? Think again. Imagine a Grammy award-winning producer behind the biggest names on earth….who doesn't play an instrument. Get ready to be inspired by Devo Harris (Springsteen).