Minority-owned businesses don't just power economic growth. A report from the Center for Global Policy Solutions shows they were the key drivers digging the economy out of the Great Recession, a severe U.S. economic downturn following the housing bubble burst in 2007. They added more than a million jobs to the economy between 2007 and 2012 and increased the number of businesses with paid jobs at a rate many times that of white-owned firms.
Between 2007 and 2017, the number of minority-owned SMBs grew by 79%, reaching 11.1 million. That's 10 times faster than the 7.6% overall growth rate for U.S. small businesses during that period. Yet, a recent survey showed that of those that requested Coronavirus relief funding from the SBA Administered Paycheck Protection Program, just 12% received the full assistance they requested, with two-thirds reporting that they did not receive any. (Source: TIME | As Minority-Owned Businesses Fall Further Behind During the Pandemic, Efforts Are Underway to Help. It May Not Be Enough | June 5, 2020)
Some food for thought:
45% of small businesses are owned by minorities, a dramatic increase from only 15% in 2015, with the number of African American owners growing by over 400% between 2017 and 2018. (Source: The State of Small Business Survey, Guidant Financial and the Small Business Trends Alliance (SBTA) 2020 Small Business Trends Report.)

25% of small business owners are immigrant entrepreneurs, with female ownership being slightly higher in immigrant-owned firms. (Source: Forbes.)

55% of unicorn startups in the U.S. were founded by immigrants. 50 of the 91 startups valued over $1 billion had at least one immigrant founder. (Source: National Foundation for American Policy - NFAP)

Data from the U.S. Department of Commerce's Minority Business Development Agency shows that minority-owned businesses face significant financing gaps:
Minority-owned businesses are less likely than white-owned businesses to secure funding.
Loans for minority-owned businesses are smaller than for white-owned companies.
Interest rates often are higher for minority-owned businesses.
(Source: Executive Summary - Disparities in Capital Access between Minority and Non-Minority Businesses, Minority Business Development Authority, U.S. Department of Commerce)
There's a lot of work to do to close these gaps and reform the long-standing systemic and societal biases that continue to fuel this disparity. (See one of the small starts made by lenders signing onto the Small Business Borrowers' Bill of Rights.)
That kind of remediation can't come soon enough for minority-owned businesses struggling to survive the current economic crisis at a time when pandemic lockdowns are closing door after door. While mentoring doesn't close all the gaps, it can offer a bridge to critical support and funding to empower crisis management and shore up business continuity plans.
Minority-owned businesses dug us out of the last recession. Here's how mentors are helping them survive and grow through this one.
---
Mentoring Resources for Minority Small Business Owners in the U.S.
The Minority Business Development Agency is a part of the Department of Congress and works to help minority-owned businesses reach new markets — domestic & global — and grow.
The MBDA serves businesses owned by African Americans, Asian Americans, Hasidic Jews, Hispanic Americans, Native Americans, and Pacific Islanders.
These companies are fast-growing, innovative, and represented in every industry sector in the United States.
Minority-owned firms contribute over $1.4 trillion in annual economic output to the U.S. economy and directly account for 7.2 million U.S. jobs.
Minority small business owners can access business experts at an MBDA Business Center, helping them overcome not only these barriers but also meet a variety of needs.
They work throughout the U.S. to link minority-owned businesses with the capital, contracts, and markets they need to grow. They advocate and promote minority-owned business with elected officials, policymakers, and business leaders. Serving as subject matter experts and advocates for the minority business community, they also conduct high-quality research and cultivate domestic and international relationships.
Enterprising Women of Color Virtual Series - MBDA recently launched the Enterprising Women of Color Forum: The Virtual Series - a 4-week webinar series designed to promote resources and opportunities for women of color entrepreneurs. A community of women entrepreneurs tuned in each week to share ideas, new perspectives, and their formulas for being growth-ready despite difficult times.

The Minority Business Development Agency Launches the "Minority Business and Technology Initiative" with Amazon Business - This initiative is a nationwide training and development series for minority business owners, entrepreneurs, and startups to grow their business with e-commerce. MBTI will leverage resources and content from the Amazon Small Business Academy, with a specific focus on accelerating B2B capabilities of minority-owned businesses through interactive programming. The initiative will feature training seminars, led by Amazon Business experts, that focus on increasing revenue, exporting, mentorship, job growth, and raising corporate capital.

The Minority Business Development Agency Announces New Inner City Innovation Hub Grant Competition - the U.S. Department of Commerce and Minority Business Development Agency (MBDA) announced the award of two competitive grants for the launch and operation of the Minority Business Enterprise Inner City Innovation HUBs. - MBDA intends to award $2.8M over two years to support and fuel economic innovation of minority-owned startup businesses and entrepreneurs in inner cities and urban areas in any U.S. state or U.S. territory with high concentrations of minority populations and minority business enterprises
⯈ You can access MDBA resources here:

Website | LinkedIn | LinkedIn Group | Twitter | Facebook | YouTube | Instagram
Code2040 is a nonprofit working to bring racial equality to the tech sector. In addition to providing training and knowledge sharing, they also connect Black and Latinx college students with careers at established companies, including minority-owned firms.
Their mission is to activate, connect, and mobilize the largest racial equity community in tech to dismantle the structural barriers that prevent the full participation and leadership of Black and Latinx people in the innovation economy.
The Code2040 name is a nod to the year 2040, the beginning of the decade when the United States will become majority Black and Latinx. Black and Latinx people will make up nearly 40% of the U.S. population.
"Black and Latinx people are currently being excluded from the innovation economy at alarming rates. While Black and Latinx people earn nearly 20% of computer science Bachelor's Degrees, they make up only around 5% of the technical workforce at top tech companies. Only 2-5.3% of tech executives are Black and 3.1-5.3% are Latinx. We can and must do better!" (Source: Code2040: Why racial equity in tech?)
Through managing, mentoring, training, and/or organizing, the Code2040 community will impact 150,000 people -- representing 10% of software engineers -- and shift the landscape of tech across the county. (Source: CODE2040 Strategic Plan: 2020-2025) Their goal is to mobilize knowledge through research and evaluation, adult learning and media strategies, including Direct Service Learning Labs offering a Fellow Program and Early Career Accelerator Program.
⯈ You can access Code2040 resources here:
While we shared this in our previous mentors article, because Business for All is open to anyone, it has a special focus on women, people of color, LGBTQ+ entrepreneurs, entrepreneurs with disabilities, and those affiliated with the military. At their COVID-19 resource center, you can apply for grants up to $50,000 to support business growth, including $10,000 emergency COVID-19 Business for All Grants to help small businesses in crisis.
Built on the Hello Alice platform, you can find funding, opportunities, and experts along your small business journey - all for free. The more you use Hello Alice -- a virtual accelerator using machine learning to offer you personalized help and resources -- the better she gets to know you. Your recommendations improve each time you click, so whether you're looking for a mentor or figuring out how to acquire customers, Hello Alice tells you what you want to know when you need it.
Leaders and business experts from across industries will be supporting each Business for All Grant winner through video mentorship sessions. Plus, any business owner in the Business for All Community on helloalice.com can collaborate with their peers, any day of the week.
The Hello Alice platform that the program is built on began as a conversation between founders Carolyn Rodz and Elizabeth Gore, who were discussing the social and economic opportunity that women, minority, immigrant and veteran business owners offer the world. Inclusivity and accessibility came up time and time again, so they committed to creating a small business ecosystem that better supported these entrepreneurs.
The result was the world's first 100% virtual accelerator, becoming the fastest growing accelerator for women. Realizing they could multiply the positive impact on underrepresented business owners through technology, the founders expanded Hello Alice to become the first machine learning technology to help business owners find their path by matching them to personalized opportunities and resources.
⯈ You can access Hello Alice resources here:

Website | LinkedIn | Twitter | Facebook | YouTube | Instagram
---
Mentoring Resources for Newcomer Business Owners in the U.S.
According to the Kauffman Foundation, immigrants are nearly twice as likely as American-born citizens to start businesses in the U.S.. Here are some of the programs available to help connect newcomers with mentors:
Welcoming America is an example of the powerful role that communities themselves can play in mentoring newcomers. Their Seeds of Growth guide maps out the ways that communities can build their local economy by supporting immigrant entrepreneurs. The guide contains case studies outlining the success of mentorship programs in communities across the U.S.. They have an extensive resource library that both newcomer entrepreneurs and communities can leverage.
Global EIR partners with universities to connect entrepreneurs with visas and allow them to grow their companies locally through a service commitment to the local community. Entrepreneurs make a service commitment to the school and Pledge 1% to create professional economies in the innovation economy ranging from serving as mentors, managing student interns, and sharing job opportunities locally.
---
Mentoring Services in Support of Minority Small Business Owners In Canada
---
Not Free but Valuable
The National Hispanic Business Group is a paid membership organization that is open to Hispanic entrepreneurs, business owners and professionals at the level of vice-president and above, working to create business opportunities for their members.
In its 50th year, founded in 1970, the Black Business Association (BBA), headquartered in Los Angeles, is the oldest active ethnic business organization in the state of California. Their advocacy ensures that African American and other diverse business owners have better access to contracting and procurement opportunities with the public and private sector, in addition to providing access to financial resources.
Minority Chambers of Commerce
The U.S. Chamber of Commerce's Save Small Business Initiative was a way for larger businesses and philanthropies to help the small business community suffering from the impacts of the COVID-19 pandemic. It provided $5,000 grants to small companies in economically vulnerable communities that employ between 3 and 20 workers. While the funding has run out, there are still valuable Chamber resources supporting minority small business owners. Three of the most helpful include:
U.S. Black Chambers - The U.S. Black Chambers (USBC) supports more than 130 individual African-American chambers of commerce and business organizations around the country, who in turn create networking and advocacy opportunities for Black-owned businesses. The USBC also supports Black-owned businesses with company directory, podcasts, educational webinars and more.

U.S. Hispanic Chamber of Commerce - The U.S. Hispanic Chamber of Commerce (USHCC) promotes the economic interests of more than 4 million Hispanic-owned businesses and supports more than 200 local Hispanic chambers of commerce and business associations around the country. It also encourages increased capital investment from large public and private entities in Hispanic small businesses, supports international trade opportunities, and hosts events including an annual summit and online programming.

U.S. Pan Asian American Chamber of Commerce - The U.S. Pan Asian American Chamber of Commerce (USPAACC) is the largest nonprofit organization representing Pan Asian Americans (which includes East, South and Southeast Asians and Pacific Islanders) and related groups in business. The USPAACC offers educational programming, assistance with pitching to potential investors and help to secure business contracts. Membership in the USPAACC includes large corporations, federal agencies and institutions, nonprofit organizations, and Asian American business leaders.
---
Other Useful Resources
Rocket Lawyer - Sometimes, the form of mentoring small business owners need is very specific. Those who don't have an attorney or tax professional can contact Rocket Lawyer for free advice, information and legal documents to help guide them through many common business issues. One of the resources they offer is a worksheet to help business owners determine what benefits and loans they may be eligible for.


Lenders who have signed the Small Business Borrowers' Bill of Rights (BBoR) - Opportunity Fund founder and CEO Eric Weaver (@ericthefez) and other small business lending leaders launched the Small Business Borrowers' Bill of Rights, the first-ever consensus on responsible small business lending practices, which outlines six fundamental financing rights that Opportunity Fund believes all small business owners deserve. This includes the Right to Inclusive Credit Access, without discrimination.

The Small Business Borrowers' Bill of Rights is a product of the Responsible Business Lending Coalition, a network of nonprofit and for-profit lenders, investors, and small business advocates that share a commitment to innovation in small business lending and serious concerns about the rise of irresponsible small business lending. Visit the site to review the participating.

DreamxAmerica - While not a mentoring project, the storytelling aspects of this have the potential to share both best practices and tangible resources. Housed at the Harvard Innovation Labs, DreamxAmerica is a new movement that joins storytelling and impact investing to support immigrant entrepreneurs across America. The DreamxAmerica Fund (not yet launched at the time we shared this article) is a social impact fund that will support immigrant and refugee entrepreneurs in communities across the nation.

---
Missed the first three installments?
This is part four of a five-part series designed to help you access the mentors that are exactly right for your small business without spending a dime. The series will help you discover and tap into:
mentoring services supporting minority small business owners; and,
Looking for more small business help?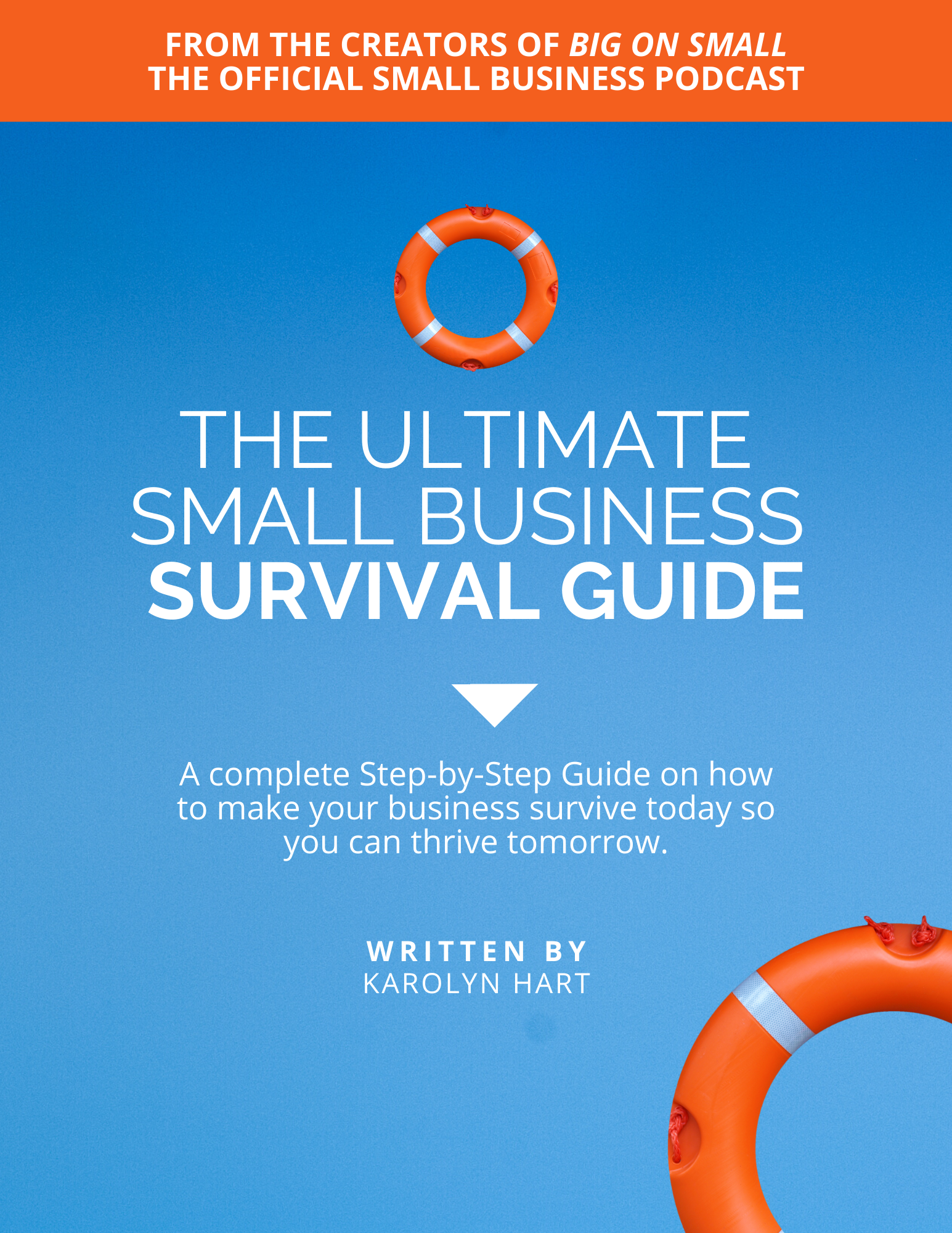 The Ultimate Small Business Survival Guide is Here
We've been helping InspireHUB clients not just survive during this time but THRIVE! We collected all of our advice and made it available for FREE as our great big give-back during this difficult time. Included in this FREE Guide:
Transformation Readiness Assessment

Practical Marketing Help

Proven Strategies to Pivot Your Company
Related Posts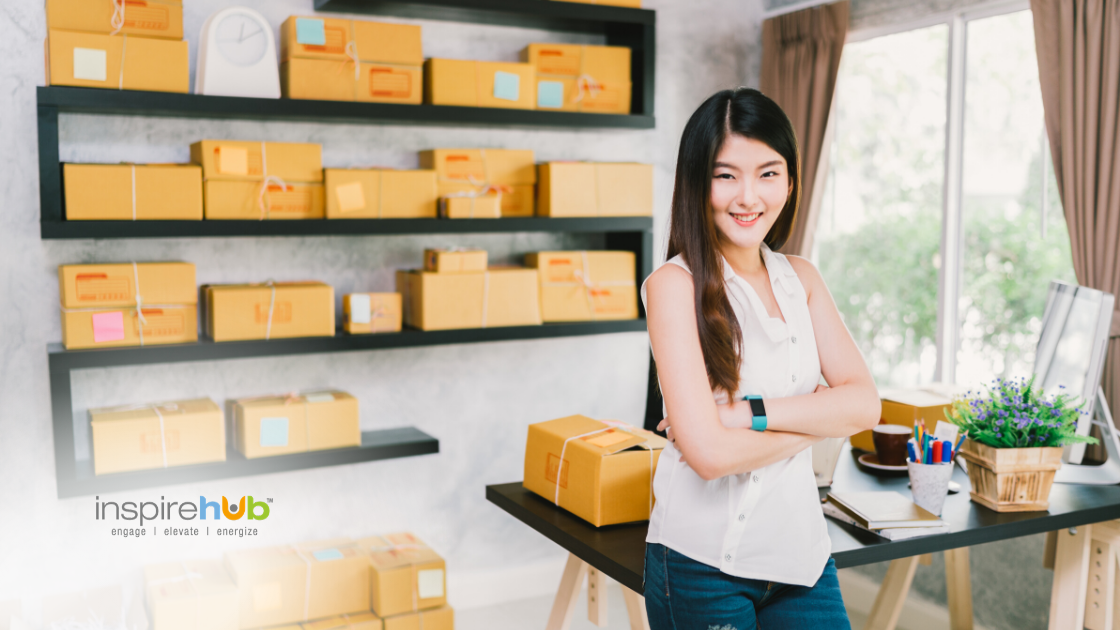 With a drastically changed economy, many businesses are finding the need to pivot to embrace new products and services quickly. Being agile means survival.
There are a handful of simple, FREE tools that will help you understand the opportunities emerging within your market in real-time. It's like having a team of virtual assistants whose job is to gather market insights and competitive intelligence and drop them on your doorstep, allowing you to find the right resources and ideas to adapt quickly.
The differentiation strategy that helps you not only survive but thrive is only a click away!
Here are 5 FREE tools that make it easy to find what you need to quickly pivot your small business ...