Small businesses owned by women power a significant portion of the economy, yet women face substantial challenges and receive less funding compared to men according to a report from Senator Jeanne Shaheen, ranking member of the U.S. Senate Committee on Small Business & Entrepreneurship. The Global State of Women-Owned Small Business Enterprises report issues the same concerns, pointing out that social and cultural stigmas, family and child-rearing responsibilities, maternity needs, educational background, career experience, and community support are at the root of many of the challenges faced by women.
"If women had the same opportunities to be entrepreneurs as men, global GDP could rise by up to $5 trillion." -- Cherie Blair, Foundation for Women.
It's a disparity that shows up both in the numbers, and in the increasing mentoring resources springing up to help close the gap. How exactly are women defining the current economic landscape? Some food for thought:
The Internet and other technologies have made it easy to provide goods and services to clients around the globe. This has leveled the playing field for female business owners. (SOURCE: The Global State of Women-Owned Small Business Enterprises | Business.com)
The pandemic has made this particular advantage -- digital transformation -- a fact of survival, with mentoring offering lifelines to critical resources, know-how and support.
Mentors for women small business owners help close the gap.
Mentoring resources are shoring up a formidable increase in women-led small businesses, both for and by women. If you're a woman small business owner struggling with social expectations, balancing work and home life (particularly during pandemic lockdowns and new work-from-home challenges), having difficulty building your network or accessing funding, shoring up your business continuity plan and navigating the current economic crisis management, here are some great places to start ...
FREE mentoring services supporting women small business owners:
With a network of over 100 business centers across the U.S., AWBC supports female entrepreneurs through mentoring, training, financing opportunities and business development.
Women's Business Centers (WBCs) represent a successful public-private partnership between the United States Small Business Administration (SBA) and non-profit entrepreneurial development organizations across the country. WBCs serve clients that are economically and socially disadvantaged in 38 different languages.
If you're considering accessing one of the 11,000 volunteer mentors through the SCORE program supported by the U.S. Small Business Administration (SBA), you might also want to reach out to the SBA's own Women's Business Centers. Be sure to check out SBA's Women-owned businesses grow your own business guide, with more resources worth considering, including:
DreamBuilder introduces participants to all areas of business ownership through a carefully crafted and engaging curriculum, featured in English and Spanish. At the conclusion of the program, women leave with a business plan to start their own business or develop an existing one.
⯈ You can also access SCORE mentoring resources here:
For additional support, you may also wish to follow the U.S. Small Business Administration (SBA) on LinkedIn.
MBDA recently launched the Enterprising Women of Color Forum: The Virtual Series - a 4-week webinar series designed to promote resources and opportunities for women of color entrepreneurs. A community of women entrepreneurs tuned in each week to share ideas, new perspectives, and their formulas for being growth-ready despite difficult times.
The Minority Business Development Agency (MDBA) is a part of the Department of Congress and works to help minority-owned businesses reach new markets — domestic & global — and grow. The MBDA serves businesses owned by African Americans, Asian Americans, Hasidic Jews, Hispanic Americans, Native Americans, and Pacific Islanders. These companies are fast-growing, innovative, and represented in every industry sector in the United States.
We covered more of MDBA's services in the previous blog in this series: FREE small business mentors | Part 4: minority-owned business resources
⯈ You can access other MDBA resources here:

Website | LinkedIn | LinkedIn Group | Twitter | Facebook|YouTube | Instagram
We shared this in our previous mentors articles because Business for All is open to anyone, but it has a special focus on women, people of color, LGBTQ+ entrepreneurs, entrepreneurs with disabilities, and those affiliated with the military. At their COVID-19 resource center, you can apply for grants up to $50,000 to support business growth, including $10,000 emergency COVID-19 Business for All Grants to help small businesses in crisis.
Built on the Hello Alice platform, you can find funding, opportunities, and experts along your small business journey - all for free. The more you use Hello Alice -- a virtual accelerator using machine learning to offer you personalized help and resources -- the better she gets to know you. Your recommendations improve each time you click, so whether you're looking for a mentor or figuring out how to acquire customers, Hello Alice tells you what you want to know when you need it.
Leaders and business experts from across industries will be supporting each Business for All Grant winner through video mentorship sessions. Plus, any business owner in the Business for All Community on helloalice.com can collaborate with their peers, any day of the week.
The Hello Alice platform that the program is built on began as a conversation between founders Carolyn Rodz and Elizabeth Gore, who were discussing the social and economic opportunity that women, minority, immigrant and veteran business owners offer the world. Inclusivity and accessibility came up time and time again, so they committed to creating a small business ecosystem that better supported these entrepreneurs.
The result was the world's first 100% virtual accelerator, becoming the fastest growing accelerator for women. Realizing they could multiply the positive impact on underrepresented business owners through technology, the founders expanded Hello Alice to become the first machine learning technology to help business owners find their path by matching them to personalized opportunities and resources.
⯈ You can access Hello Alice resources here:

Website | LinkedIn | Twitter | Facebook | YouTube | Instagram
The TiE Women's Forum fosters women entrepreneurs through 61 chapters globally. They embrace, engage and empower women entrepreneurs across the globe no matter the size of the enterprises, origin, standing or background. Their mission is to provide sustainable and easy-to-adapt programming for all 61 chapters of TiE Global, tracking the entire entrepreneurial journey with solid outcome metrics. The program is built on the Pillars of TiE Global: Learning, Mentoring, Access to Funding, Scalability, Safe Space and Community.
"We need to empower women to develop skills and knowledge, while providing them mentoring that can systemically change the trajectories of their businesses leading to job creation." - Hemalatha Annamalai, Chair,TiE Women / President, TiE Coimbatore
TiE Global -- The Indus Entrepreneurs (TiE) -- was founded in 1992 in Silicon Valley by a group of successful entrepreneurs, corporate executives, & senior professionals. Over the course of 25 years, TiE has grown to 15,000 members (including over 3,000 charter members or mentors) in 61 chapters across 14 countries.
Dedicated to the virtuous cycle of wealth creation and giving back to the community, TiE's mission is to foster entrepreneurship globally through the 5 pillars of mentoring, networking and education, funding and incubation.
TiE Global is the largest non-profit organization and connects the entire entrepreneurship ecosystem, from early-stage entrepreneurs, serial entrepreneurs, professionals at leading corporations, venture capital, angel investors and thought leaders. They emphasize the spirit of giving in all aspects of their work.
The organization hosts TiEcon, the largest professional and networking conference for entrepreneurs. They also host a wide range of programs supporting various industry verticals, including educational events hosted by TiE Institute, the TiE Young Entrepreneurs (TYE) program to foster youth entrepreneurship, and the TiE Women's Forum empowering women entrepreneurs.
"Women represent the greatest opportunity for our ecosystem to make a huge impact, globally. 50-50 gender parity will be the norm in the TiE Global ecosystem and not the exception." - Nitin Rai, Past Chair, TiE Global Board / President, TiE Global.
⯈ You can access additional TiE resources here:
This community may be based in Canada, but is made up of over 23,000 women worldwide. Starting out as a support network for entrepreneurial moms across Canada, it's grown into a vast set of resources and mentors for women in business.
In 2015, Mompreneur Showcase Group Inc. announced the development of RevolutionHER Momentum Enterprise of Canada , a non-profit organization that complements the RevolutionHER network to further provide educational resources, content, and opportunities for current and future members.
Momentum has received financial support in the past from Status of Women Canada, and Coca-Cola Canada, using the funding to focus on educational opportunities for mompreneurs across Canada, including an enhanced web portal with information, webinars and resources for RevolutionHER Members, as well as round table discussions, webinars, meetings and workshops across Canada throughout 2016 and 2017. Offering resources, support, and guidance through educational content and actionable measures, Momentum strives to give women entrepreneurs the tools necessary to start and maintain a successful business.
⯈ You can access RevolutionHER™ resources here:
---
Missed the first four installments?
This is the final installment of a five-part series designed to help you access the mentors that are exactly right for your small business without spending a dime. The series will help you discover and tap into:
mentoring services supporting women small business owners.
While this particular piece focuses solely on mentoring resources for women-owned businesses, DO tap into the resources shared in the other installments. There's a wealth of help available for small business owners both nationally and globally.
Looking for more small business help?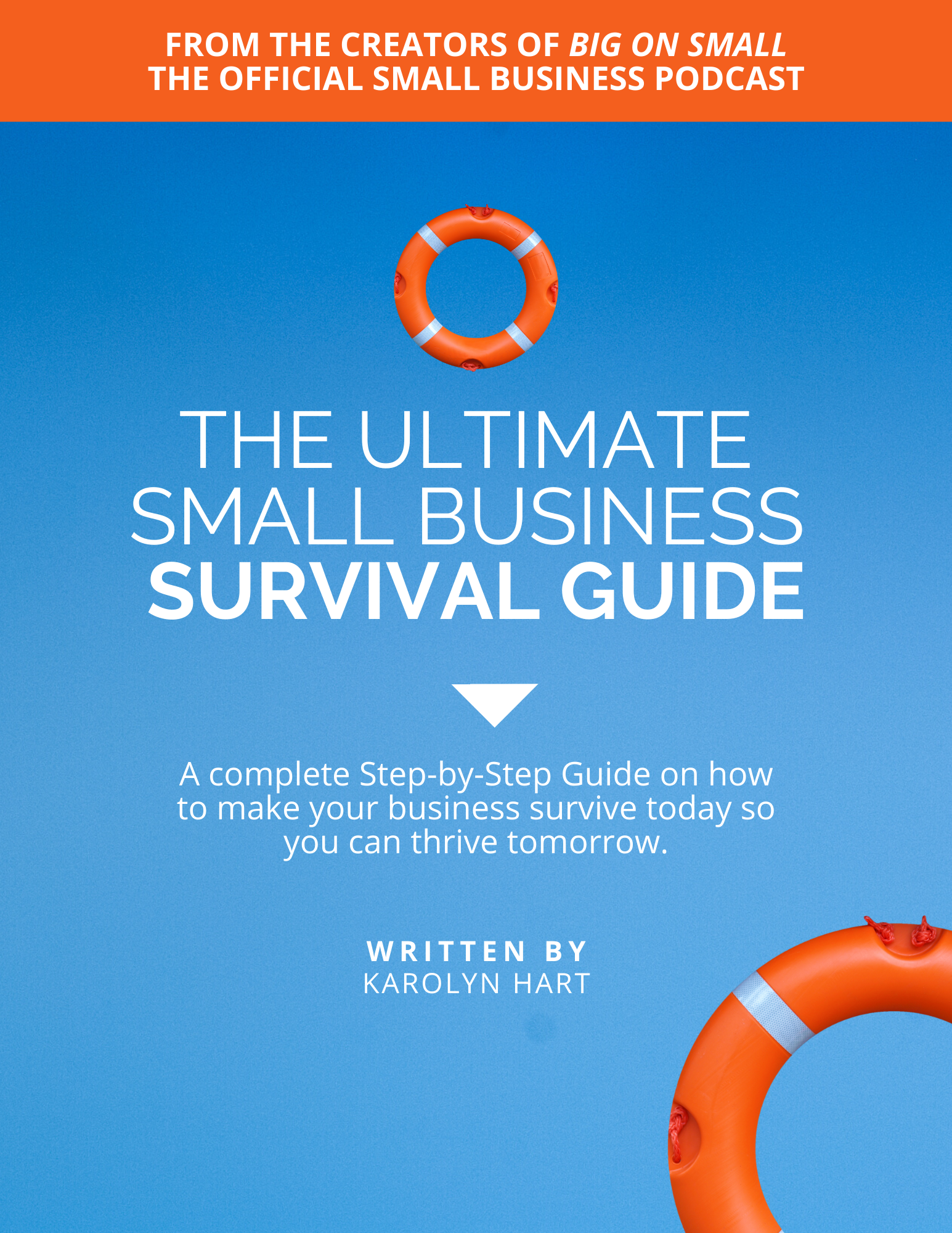 The Ultimate Small Business Survival Guide is Here
We've been helping InspireHUB clients not just survive during this time but THRIVE! We collected all of our advice and made it available for FREE as our great big give-back during this difficult time. Included in this FREE Guide:
Transformation Readiness Assessment

Practical Marketing Help

Proven Strategies to Pivot Your Company
Related Posts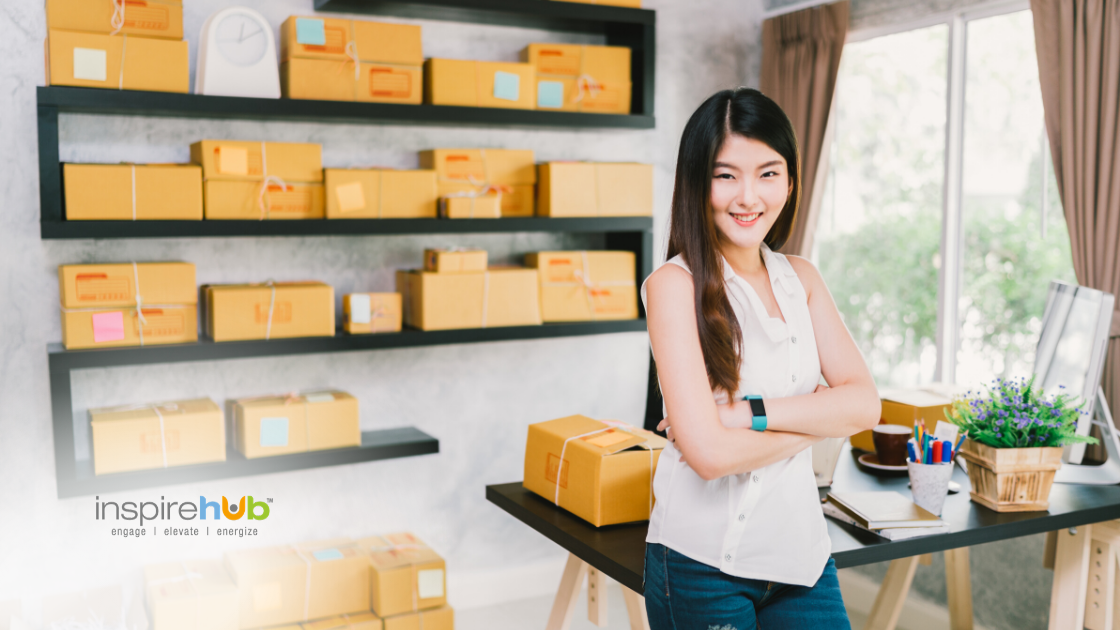 With a drastically changed economy, many businesses are finding the need to pivot to embrace new products and services quickly. Being agile means survival.
There are a handful of simple, FREE tools that will help you understand the opportunities emerging within your market in real-time. It's like having a team of virtual assistants whose job is to gather market insights and competitive intelligence and drop them on your doorstep, allowing you to find the right resources and ideas to adapt quickly.
The differentiation strategy that helps you not only survive but thrive is only a click away!
Here are 5 FREE tools that make it easy to find what you need to quickly pivot your small business ...