These FREE federal government resources (and a few non-government collaborators) help match small business owners with the best mentors to help you grow your business. They'll help you navigate the unique challenges of your industry. They'll guide you through crisis management. They'll also help you create a business continuity plan that not only carries you safely through pandemic pivots but sets you up to thrive sustainably long after the current economic crisis is over.
This is part two of a five-part series designed to help you access the mentors that are exactly right for your small business without spending a dime. The series will help you discover and tap into:
federal government programs connecting small businesses to mentors;
In this second installment, we'll explore some of the best FREE federal government programs to match you with the right mentors to help your small business grow.
Federal Government Mentoring Resources in the U.S.
The SBA and SCORE
SCORE is a non-profit resource partner with the U.S. Small Business Administration (SBA). 11,000 SCORE volunteers work with the SBA to provide small business mentoring and training to entrepreneurs. SCORE is now offering remote mentoring to overcome the challenges of the current pandemic.
Your local SCORE chapter will pair you with the right mentor, discussing ideas, offering tips and resources and helping you grow your small business. SCORE mentors can help your small business with e-commerce and digital marketing consulting, operational and financial crisis-management consulting, health and safety consulting, and other aspects of growing your small business.
⯈ You can also access SCORE mentoring resources here:
For additional support, you may also wish to follow the U.S. Small Business Administration (SBA) on LinkedIn.
Minority Business Development Agency
The Minority Business Development Agency is a part of the Department of Congress and works to help minority-owned businesses reach new markets — domestic & global — and grow.
The MBDA serves businesses owned by African Americans, Asian Americans, Hasidic Jews, Hispanic Americans, Native Americans, and Pacific Islanders.
These companies are fast-growing, innovative, and represented in every industry sector in the United States.
Minority-owned firms contribute over $1.4 trillion in annual economic output to the U.S. economy and directly account for 7.2 million U.S. jobs.
Minority business owners often face barriers when it comes to accessing funding and scaling their business. MBDA data shows some of these significant financing gaps:
Minority-owned businesses are less likely than white-owned businesses to secure funding.
Loans for minority-owned businesses are smaller than for white-owned companies.
Interest rates often are higher for minority-owned businesses.
We'll go into more detail about some of these funding gaps in the fourth installment of this series, covering additional mentoring resources for minority-owned small businesses.
Minority small business owners can access business experts at an MBDA Business Center, helping them overcome not only these barriers but also meet a variety of needs.
They work throughout the U.S. to link minority-owned businesses with the capital, contracts, and markets they need to grow. They advocate and promote minority-owned business with elected officials, policymakers, and business leaders. Serving as subject matter experts and advocates for the minority business community, they also conduct high-quality research and cultivate domestic and international relationships.
⯈ You can also connect with the MBDA here:


Veterans Business Outreach Center (VOBC)
In 2020, veterans own 9.3% of U.S. firms. That's 2.52 million business employing more than 5 million people with an annual payroll of $195 billion, creating $1.14 trillion in annual revenue. (Source: By the Numbers: U.S. Veteran-Owned Businesses 2020 | SmallBusiness.com)
The (SBA) Small Business Administration's Office of Veterans Business Development's Veterans Business Outreach Center (VOBC) is a mentoring program assisting veterans who own or are looking to start their own business.
They connect entrepreneurial veterans with mentors to help develop a business plan, overcome obstacles as a service-disabilities, provide business training, counseling and resource partner referrals.

They support transitioning service members, veterans, National Guard & Reserve members and military spouses interested in starting or growing a small business.

The SBA offers a number of other programs and services to support and empower more than 200,000 aspiring and existing veteran entrepreneurs and military spouses every year, including:
Federal Government Mentoring Resources in Canada
BDC Advisory Services
Other Helpful Non-Government Canadian Organizations
Futurpreneur Canada has been fueling the entrepreneurial passions of Canada's young enterprise for two decades. They are the only national, non-profit organization that provides financing, mentoring and support tools to aspiring business owners aged 18-39. Their internationally recognized mentoring program hand matches young entrepreneurs with a business expert from a network of more than 3,000 volunteer mentors.
Community Futures operates 267 non-profit offices across Canada that provide small business services to people living in rural communities. Each office delivers small business loans, tools, training and events for people wanting to start, expand, franchise or sell a business.
CCAB's mission is to promote, strengthen and enhance a prosperous Indigenous economy through the fostering of business relationships, opportunities and awareness for all of their members. Note: while there is a cost for membership, they do offer a number of free resources, including:
Established in 2003, the CGLCC is a trusted partner linking LGBT+ businesses in Canada to the wider business community. It fosters economic growth by supporting and nurturing LGBT+ businesses, entrepreneurs, students and allies, and by helping Canada's corporate world connect with the LGBT+ business community.
A leader in supplier diversity, it is also the certifying body in Canada for LGBT+ businesses.
To help LGBT+ entrepreneurs thrive, it offers:
Access – by building relationships between the LGBT+ business community and the corporate world, and by educating LGBT+ businesses about policies, regulations and opportunities

Engagement – by being an advocate for LGBT+ businesses and supplier diversity, while providing a forum for people to meet and exchange information

Visibility – through its regular workshops, webinars and events

Support – through its training, mentoring, supplier diversity and global programs.

While there is a cost to becoming a member, they offer a number of free tools and resources, including COVID-19 small business resources and mentoring:
The OUT For Business Mentoring Program empowers LGBT+ entrepreneurs to thrive as they start or grow their business. The program connects mentors and mentees to create mutual learning, build relationships, bolster networks and overcome the specific challenges of an LGBT+ entrepreneur, fast-tracking the youth entrepreneurs' success.
The Program leverages existing small business/enterprise programs supporting entrepreneurs. However, this program is unique in a way that specifically assists LGBT+ Youth Entrepreneurs. You can learn more about that here, and apply to be part of the next cohort here.
The Canadian Federation of Independent Business (CFIB) is the country's champion of small business. With over 110,000 members, they are Canada's largest non-profit organization devoted to creating and supporting an environment where your business can succeed.
Across Canada, they advocate for small business with politicians and decision-makers. As a non-partisan organization, they influence public policy based on their members' views, ensuring that you have a chance to affect the laws and policies that affect your business.
They provide specialized business resources, including on-call counsellors, to help you navigate the daily challenges of running your business. They also keep you informed on key issues so that you can focus on managing your business.
While there is a cost to becoming a CFIB member, they offer a number of free tools and resources, including a COVID-19 Small Business Help Centre.
Missed the first installment?
We shared 5 simple ways to use LinkedIn to access exactly the right mentors to help grow your small business without spending a dime. You can read that here.
On deck ...
Looking for more small business help?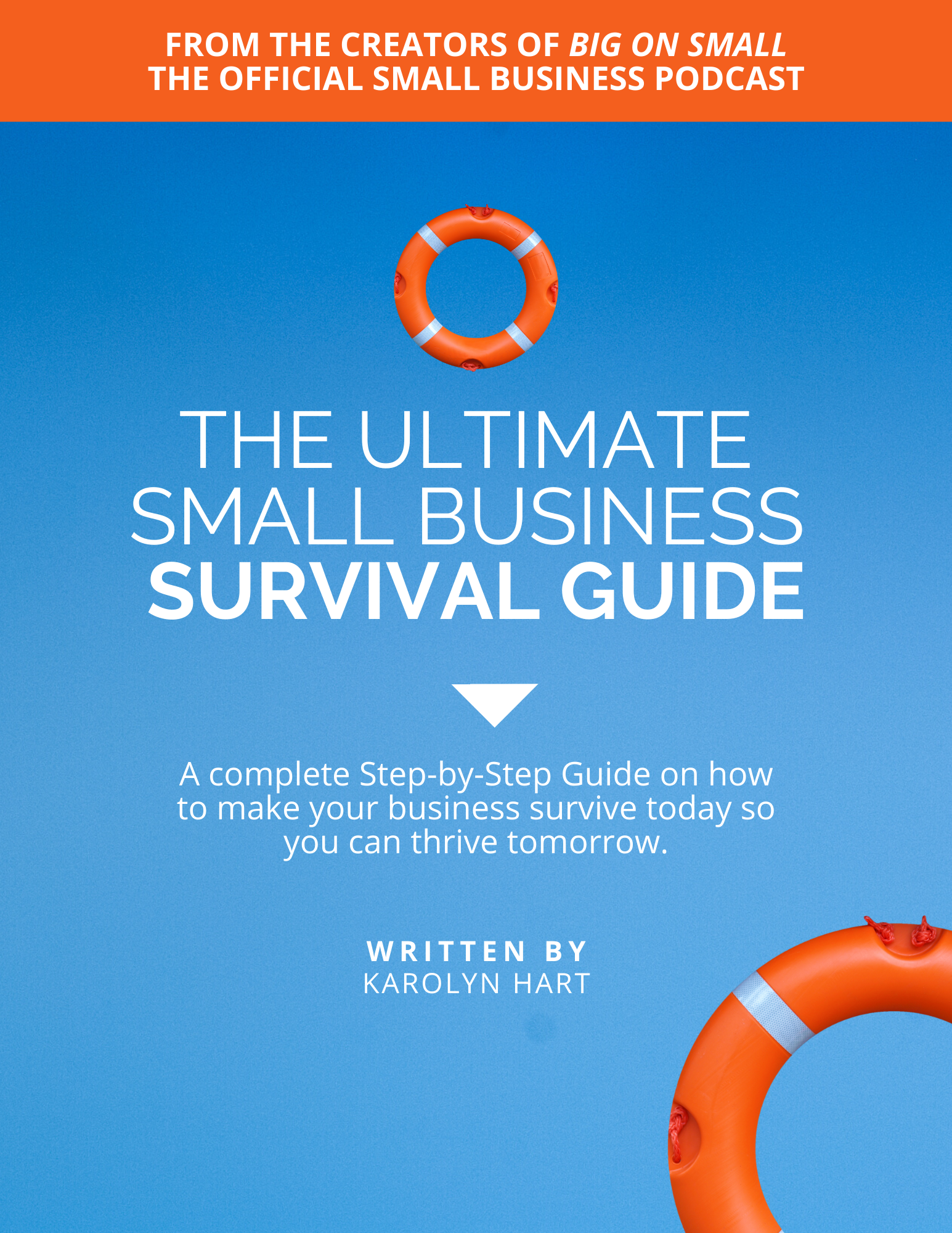 The Ultimate Small Business Survival Guide is Here
We've been helping InspireHUB clients not just survive during this time but THRIVE! We collected all of our advice and made it available for FREE as our great big give-back during this difficult time. Included in this FREE Guide:
Transformation Readiness Assessment

Practical Marketing Help

Proven Strategies to Pivot Your Company
Related Posts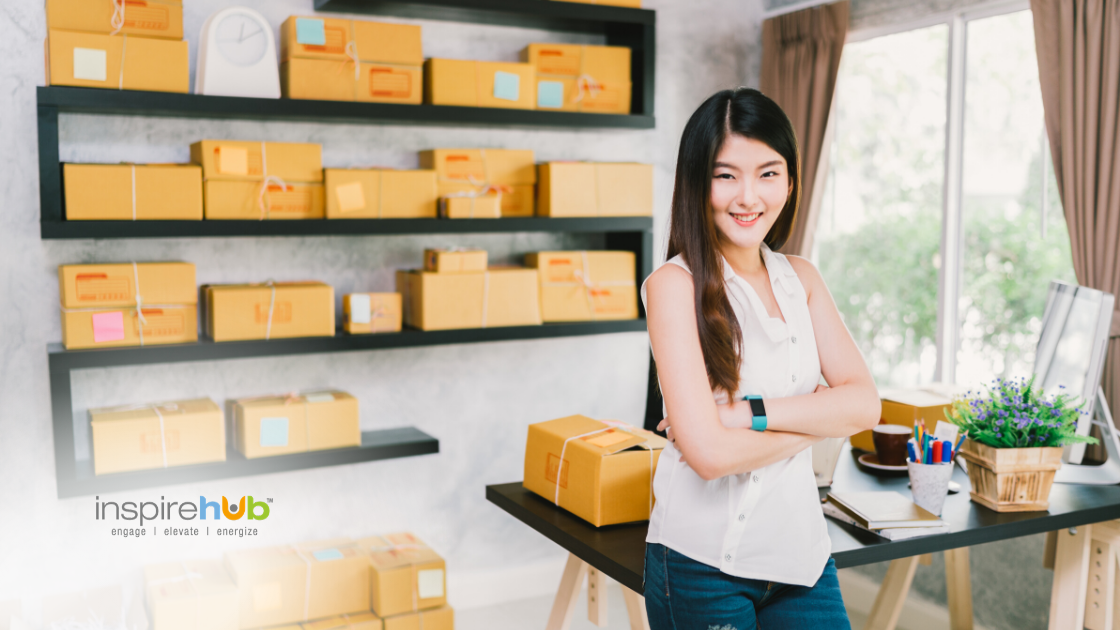 With a drastically changed economy, many businesses are finding the need to pivot to embrace new products and services quickly. Being agile means survival.
There are a handful of simple, FREE tools that will help you understand the opportunities emerging within your market in real-time. It's like having a team of virtual assistants whose job is to gather market insights and competitive intelligence and drop them on your doorstep, allowing you to find the right resources and ideas to adapt quickly.
The differentiation strategy that helps you not only survive but thrive is only a click away!
Here are 5 FREE tools that make it easy to find what you need to quickly pivot your small business ...