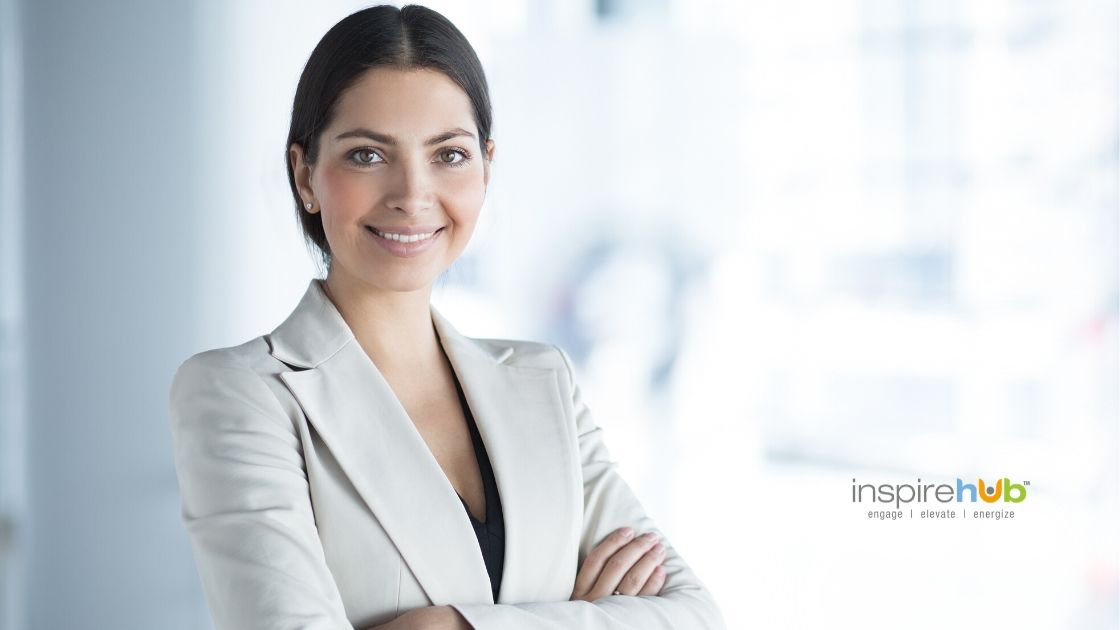 Mentored entrepreneurs create twice as many new jobs as solo entrepreneurs. 75% of them increase their revenue. These are just 2 of the advantages the 2019 annual MicroMentor Impact Report shares when it comes to the impact of mentoring. If you're looking for someone to help you create a business continuity plan that not only carries you safely through pandemic pivots but sets you up to thrive sustainably long after the current economic crisis is over, there are a handful of trusted, expert resources to turn to.
This is part three of a five-part series designed to help you access the mentors that are exactly right for your small business without spending a dime. The series will help you discover and tap into:
NGO and collaborative business mentoring resources;
In the first two installments, we looked at how small businesses are using LinkedIn and governmental programs to find the perfect mentor to guide you through crisis management and more comprehensive, long term growth strategies.
In this third share, we'll be exploring some of the non-governmental organizations, and a handful of creative collaborations between large for-profit companies, to mentor the small businesses that make up 99.9% of all businesses in the U.S. and 97.9% of all Canadian businesses to help them survive and grow.
NGO and Collaborative Business Mentorship Resources
Global Mentoring Resources
MicroMentor is the world's largest community of entrepreneurs and volunteer business mentors. Since 2008, MicroMentor has bridged geographical and cultural barriers between entrepreneurs and mentors, fostering more than 41,000 connections that span the globe. Their volunteer mentors donated an estimated $3.4 million in pro-bono mentoring hours last year.
A program of Mercy Corps, MicroMentor's easy-to-use social platform enables the world's largest community of purpose-driven entrepreneurs and business mentors to create powerful connections, solve problems, and build successful businesses together. They strive to overcome geographical limitations and deliver business resources at scale to underserved communities around the globe through mentoring. MicroMentor is an easy-to-use service provided at no-cost that connects entrepreneurs with volunteer mentors so they can solve problems and build businesses together.
⯈ You can access MicroMentor resources here:
The Indus Entrepreneurs (TiE) was founded in 1992 in Silicon Valley by a group of successful entrepreneurs, corporate executives, & senior professionals. Over the course of 25 years, TiE has grown to 15,000 members (including over 3,000 charter members or mentors) in 61 chapters across 14 countries.
Dedicated to the virtuous cycle of wealth creation and giving back to the community, TiE's mission is to foster entrepreneurship globally through the 5 pillars of mentoring, networking and education, funding and incubation.
TiE Global is the largest non-profit organization and connects the entire entrepreneurship ecosystem, from early-stage entrepreneurs, serial entrepreneurs, professionals at leading corporations, venture capital, angel investors and thought leaders. They emphasize the spirit of giving in all aspects of their work.
The organization hosts TiEcon, the largest professional and networking conference for entrepreneurs. They also host a wide range of programs supporting various industry verticals, including educational events hosted by TiE Institute, the TiE Young Entrepreneurs (TYE) program to foster youth entrepreneurship, and the TiE Women's Forum empowering women entrepreneurs.
⯈ You can access TiE resources here:
U.S. Mentoring Resources
In addition to the Kauffman index (now retired and replaced with the Kauffman Indicators of Entrepreneurship) being one of the most valuable and respected entrepreneurship research tools not only in the U.S. but the world for 30 years, the mentorship programs offered by the Ewing Marion Kauffman Foundation are powerful launchpads for small businesses and entrepreneurs. Founder Ewing Marion Kauffman was an entrepreneur and humanitarian who believed it was a fundamental right for anyone who had a big idea to be able to bring it to life. The foundation invests in fostering a learning community of entrepreneurs, providing people with ideas, connections, tools, and the support needed to be successful and empowering them to break down barriers that stand in the way of starting and growing their businesses. Here are 3 of the mentoring resources they provide to help you grow your own small business:
1 Million Cups
Based on the notion that entrepreneurs discover solutions and engage with their communities over a million cups of coffee, the Kauffman Foundation developed 1 Million Cups in 2012 – a free program designed to educate, engage and inspire entrepreneurs around the country. Through the power of volunteers, 1 Million Cups has grown to 169 communities.
Kauffman FastTrac
Kauffman FastTrac is an interactive course designed to support entrepreneurs as they start a business and begin their journey to success. The immersive course offers information, tips, exercises, and tools to help makers, doers, and dreamers develop their business ideas.
Kauffman Entrepreneurs
Entrepreneurship.org is a comprehensive source of information, tools, and resources that helps aspiring entrepreneurs start businesses, create wealth, and employ people. The platform features in-depth content, guides, and videos to help entrepreneurs, business mentors, policymakers, investors, and educators through each phase of the entrepreneurial journey.
⯈ In addition to the program links above, you can access Kauffman Foundation resources here:

Website | LinkedIn | Twitter | Facebook | YouTube | Instagram
Canadian Mentoring Resources
Futurpreneur Canada is a business support service that has been fueling the entrepreneurial passions of Canada's young enterprise for nearly two decades. They are the only national, non-profit organization that provides financing ($20,000 + $40,000 from BDC), mentoring and support tools to aspiring business owners aged 18-39. Their internationally recognized mentoring program hand-matches young entrepreneurs with a business expert from a network of more than 3,000 volunteer mentors.
Since 1995, Futurpreneur Canada (FC), formerly known as the Canadian Youth Business Foundation (CYBF), has provided support to young people who see entrepreneurship as a viable career option, but who would not typically be supported by traditional lending institutions.
Their objectives are to:
encourage and support young entrepreneurship in all regions of Canada;
support the economic and social advancement of young people by providing financial and other assistance to help them identify and develop business opportunities and enhance their employment and self-employment prospects;
develop, provide and promote employment and self-employment education and training programs for young people, and provide them with assistance to enable them to participate in such programs; and
promote the benefits of entrepreneurship for young people in the community in which they live.
⯈ You can access Futurpreneur Canada resources here:
Since launching in 2012, Startup Canada has grown to represent more than 200,000 entrepreneurs and 50 grassroots communities across the nation. Through digital programs and flagship events, Startup Canada is the network promoting, inspiring, educating, connecting and giving a voice to Canada's 2. 3 million entrepreneurs; supporting them to start, operate and scale businesses that build a better Canada for the world today and for future generations.
Startup Canada works to create a culture and infrastructure that fosters mentorship in many forms, from one-to-one, many-to-one, one-to-many, online and in person. Whether it is testing an idea, exploring a new market, struggling with work-life balance or navigating exits, IPOs and M&A, Startup Canada helps entrepreneurs to access available mentorship opportunities.
⯈ You can access Startup Canada resources here:
Collaborative Business Mentoring Resources
Some of the most encouraging stories to come out of the pandemic have been the collaborations that quickly evolved between businesses themselves. Here are a few that offer small business resources and mentorship:
Some of the biggest businesses globally are partnering to help small businesses survive and thrive. With nearly 100 resources available, you'll be able to take advantage of offers, tools, and expert advice from a growing group of companies dedicated to the success of small businesses. You can also check trending resources that other small business owners have found helpful.
⯈ You can access StandForSmall resources here:
Business for All is open to anyone, but it has a special focus on women, people of color, LGBTQ+ entrepreneurs, entrepreneurs with disabilities, and those affiliated with the military. At their COVID-19 resource center, you can apply for grants up to $50,000 to support business growth, including $10,000 emergency COVID-19 Business for All Grants to help small businesses in crisis.
Built on the Hello Alice platform, you can find funding, opportunities, and experts along your small business journey - all for free. The more you use Hello Alice -- a virtual accelerator using machine learning to offer you personalized help and resources -- the better she gets to know you. Your recommendations improve each time you click, so whether you're looking for a mentor or figuring out how to acquire customers, Hello Alice tells you what you want to know when you need it.
Leaders and business experts from across industries will be supporting each Business for All Grant winner through video mentorship sessions. Plus, any business owner in the Business for All Community on helloalice.com can collaborate with their peers, any day of the week. (Mentors include Gwyneth Paltrow, Kristen Bell, Lisa Price, Armando Christian "Pitbull" Perez, and Jeff Hoffman, working to empower every American with an entrepreneurial spirit.)
The Hello Alice platform that the program is built on began as a conversation between founders Carolyn Rodz and Elizabeth Gore, who were discussing the social and economic opportunity that women, minority, immigrant and veteran business owners offer the world. Inclusivity and accessibility came up time and time again, so they committed to creating a small business ecosystem that better supported these entrepreneurs.
The result was the world's first 100% virtual accelerator, becoming the fastest growing accelerator for women. Realizing they could multiply the positive impact on underrepresented business owners through technology, the founders expanded Hello Alice to become the first machine learning technology to help business owners find their path by matching them to personalized opportunities and resources.
⯈ You can access Hello Alice resources here:

Website | LinkedIn | Twitter | Facebook | YouTube | Instagram
Missed the first two installments?
On deck ...
Looking for more small business help?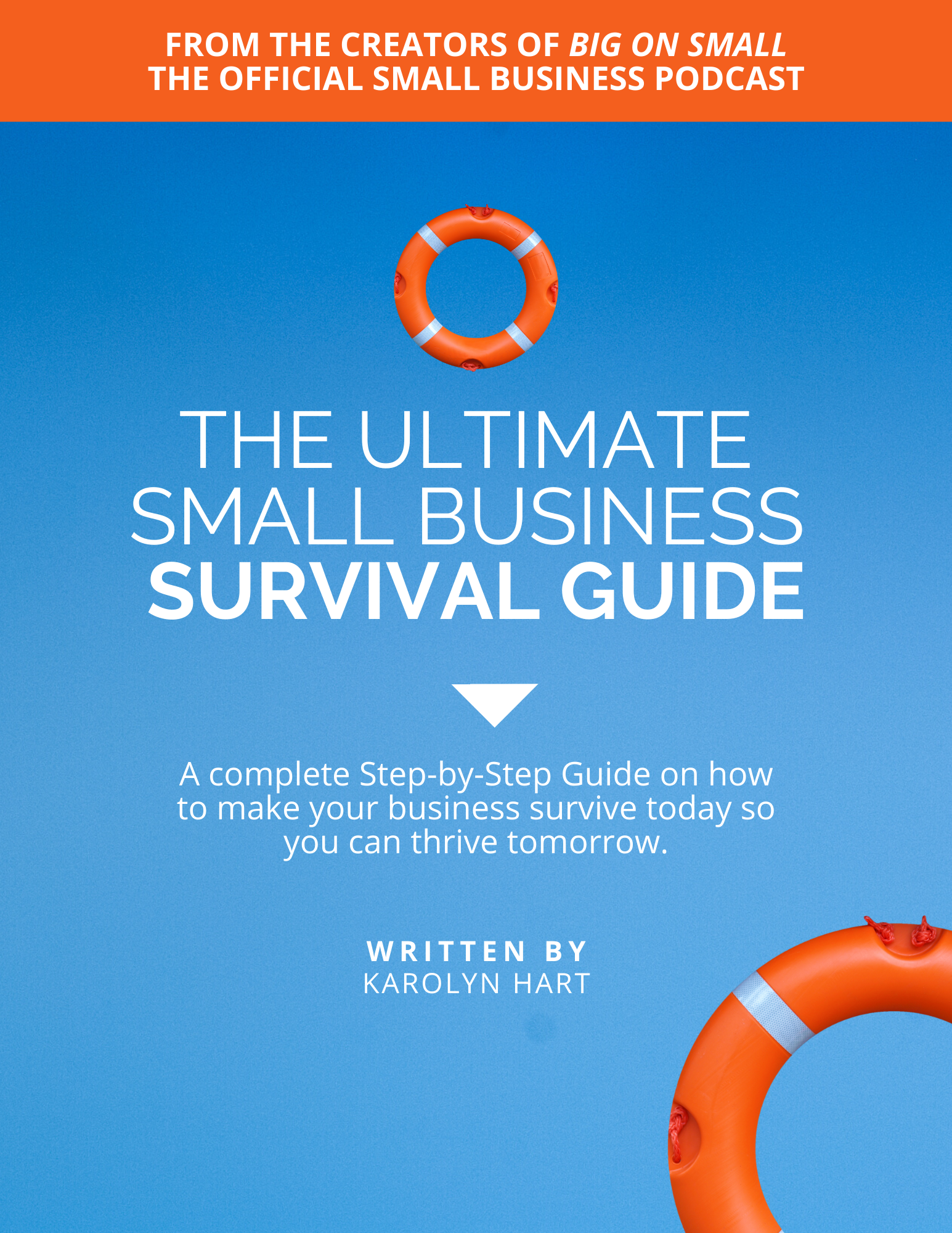 The Ultimate Small Business Survival Guide is Here
We've been helping InspireHUB clients not just survive during this time but THRIVE! We collected all of our advice and made it available for FREE as our great big give-back during this difficult time. Included in this FREE Guide:
Transformation Readiness Assessment

Practical Marketing Help

Proven Strategies to Pivot Your Company
Related Posts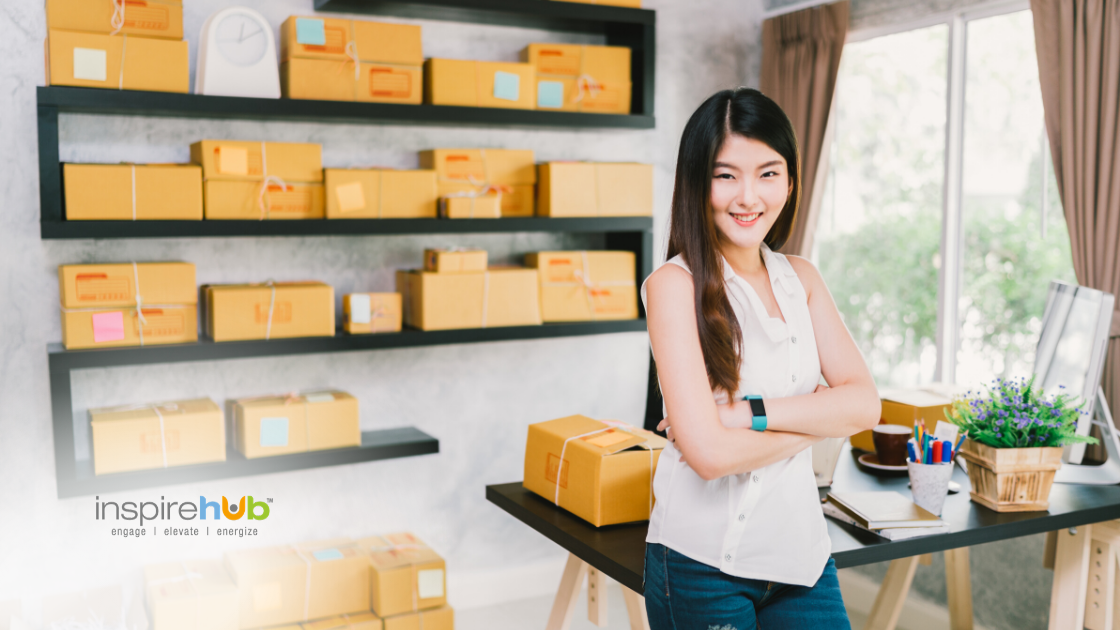 With a drastically changed economy, many businesses are finding the need to pivot to embrace new products and services quickly. Being agile means survival.
There are a handful of simple, FREE tools that will help you understand the opportunities emerging within your market in real-time. It's like having a team of virtual assistants whose job is to gather market insights and competitive intelligence and drop them on your doorstep, allowing you to find the right resources and ideas to adapt quickly.
The differentiation strategy that helps you not only survive but thrive is only a click away!
Here are 5 FREE tools that make it easy to find what you need to quickly pivot your small business ...