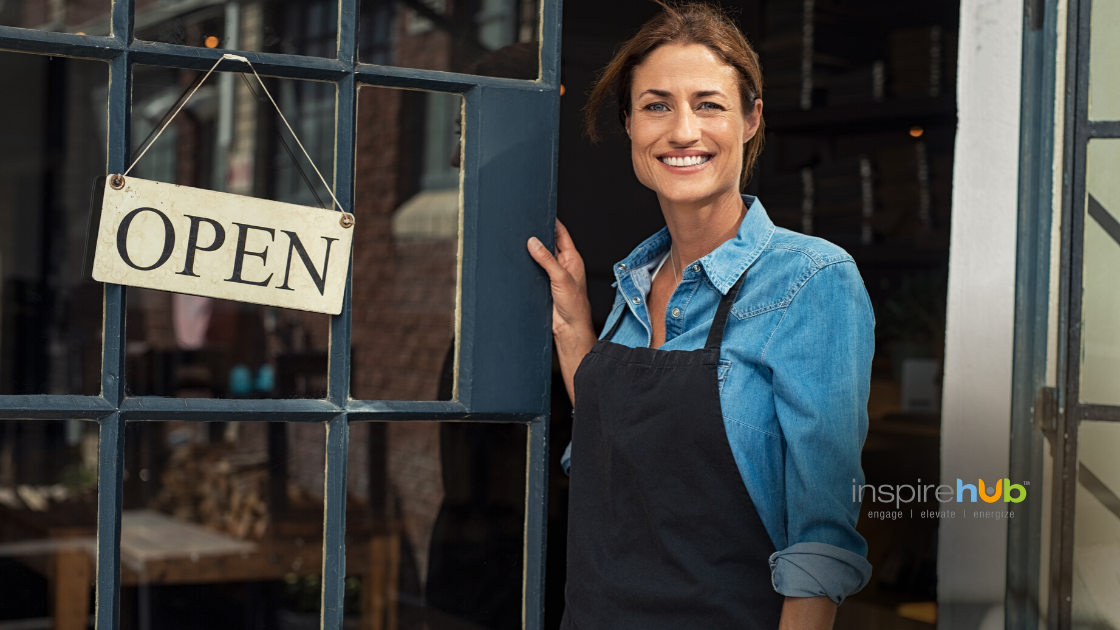 Lockdowns have turned many businesses into "virtual workplaces" overnight, requiring new ways of doing business with even tighter constraints. Some of the very best tools to help you power up and grow your small business are simple to use and don't cost a dime.
Here are 5 FREE software tools that will help you connect, collaborate and create compelling marketing campaigns to boost your sales and your bottom line.
The 5 free software tools you need to add to your small business kit first.
1. Virtual Meetings and Team Collaboration from GSuite
Need to host a remote meeting with staff or clients? Google Meet gives you an easy way to do that. It's just one of the robust set of GSuite tools that helps you connect, create and share content, and manage business assets from presentations and reports to financials, including:
Gmail (including task scheduling and management right from your inbox)
Drive (file storage, including private and shared)
Calendar
Docs, Sheets and Presentations
Meet (video-conferencing)
Chat (real-time conversations)
GSuite is available here: https://gsuite.google.com/
If you're just looking for simple video-conferencing alternatives, you might also consider Microsoft Teams, GoToMeeting, Zoom Video, UberConference or Flock.
2. Real-time Communication Channels with Slack
With many employees now working from home, and partner and client collaboration needing to happen off-site, the ability to connect, ask questions and brainstorm in real-time can boost productivity Slack lets you create channels both for internal teams and external client-partners. You can chat, share files and connect to other essential business tools like calendars and mail. It allows you to receive notifications when messages land in important channels even when you're offline. You can also pause communications during off-hours or when you're in a meeting or need to focus on a project.
Slack is available here: https://slack.com/
Looking for an alternative? Google's GSuite has a chat feature too.
3. Customer Relationship Management (CRM) from HubSpot
One of the most important things any small business does from the start is to build their client list and choose a tool that makes engaging with those contacts easy to manage and track. There are lots of Customer Relationship Management (CRM) tools to choose from. One of the best—HubSpot—happens to be free, with paid Pro options available that allow you to scale up your sales, inbound and outbound marketing efforts as you grow. HubSpot helps you organize, track and sell using contact management tools with unlimited users and contacts.
HubSpot is available here: https://www.hubspot.com/products/crm
4. Content Marketing Templates from Canva
With the right content marketing assets, even a small business can look like a giant. Don't have the budget or the graphics chops for Photoshop? This simple alternative is powerful for seasoned pros but easy for even a novice to use. It comes packed with thousands of templates for creating core business assets and marketing materials, including:
logos, business cards, letterhead, calendars, planners and invoices
blog, YouTube and social media images, channel art, infographics and videos
brochures, presentations, posters, flyers and invitations
reports, proposals and media kits
newsletters, magazines and book covers
menus, gift certificates, coupons and tickets
Canva is available here: https://www.canva.com/
5. Project Management with TeamWork
With many teams now off-site, having a tool that helps you set expectations and track progress is more important than ever. TeamWork is just one of the tools that help you assign tasks, set milestones and share resources across teams and projects both with staff and external partners and clients. It also offers a number of integrations, allowing you to connect your projects to other tools such as email, GSuite docs, calendars and contact management.
TeamWork is available here: https://www.teamwork.com/
Looking for alternatives? Asana, Basecamp, Trello and Monday all offer free, simple tools to help you collaborate on tasks and manage time.
---
Looking for more small business help?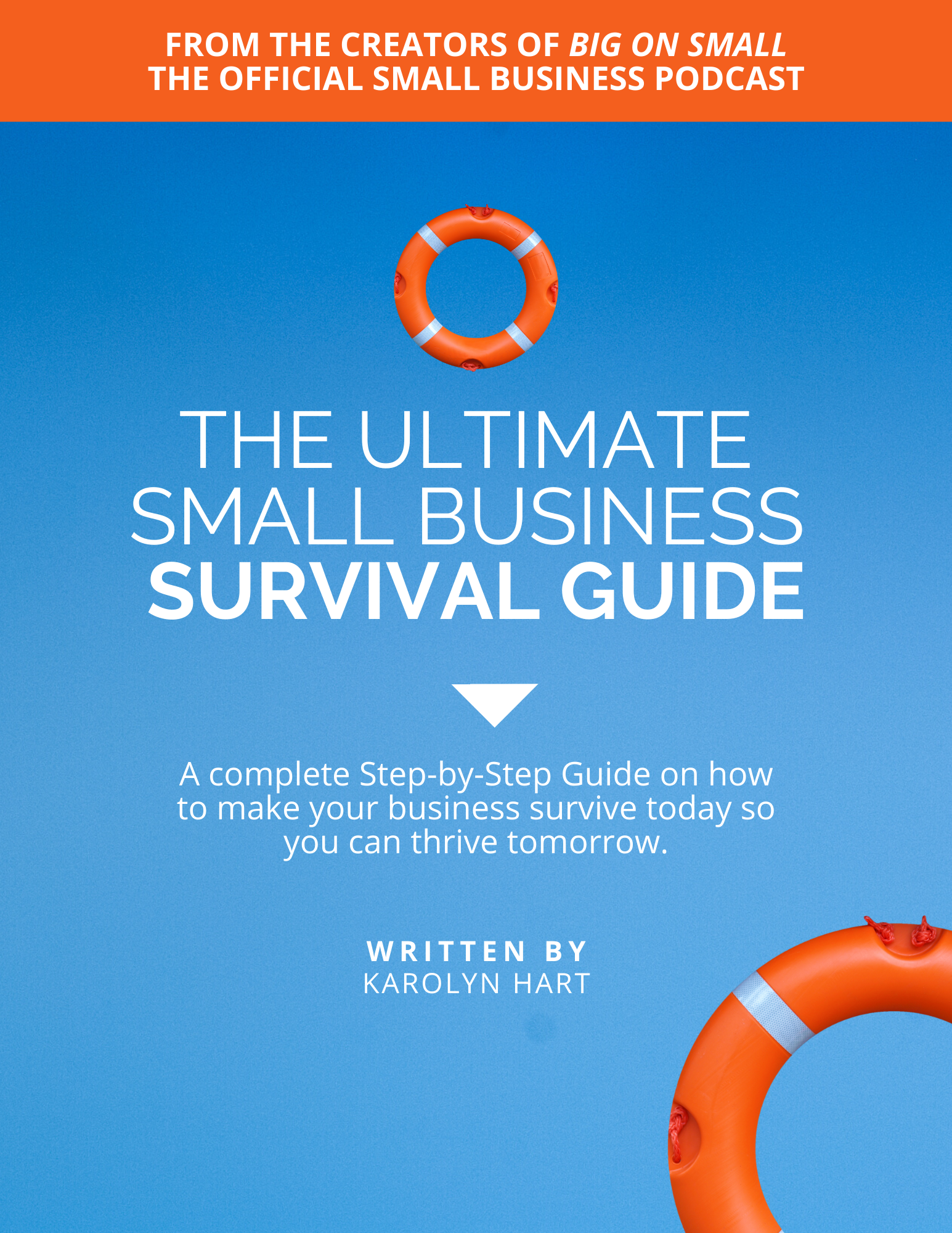 The Ultimate Small Business Survival Guide is Here
We've been helping InspireHUB clients not just survive during this time but THRIVE! We collected all of our advice and made it available for FREE as our great big give-back during this difficult time. Included in this FREE Guide:
Transformation Readiness Assessment

Practical Marketing Help

Proven Strategies to Pivot Your Company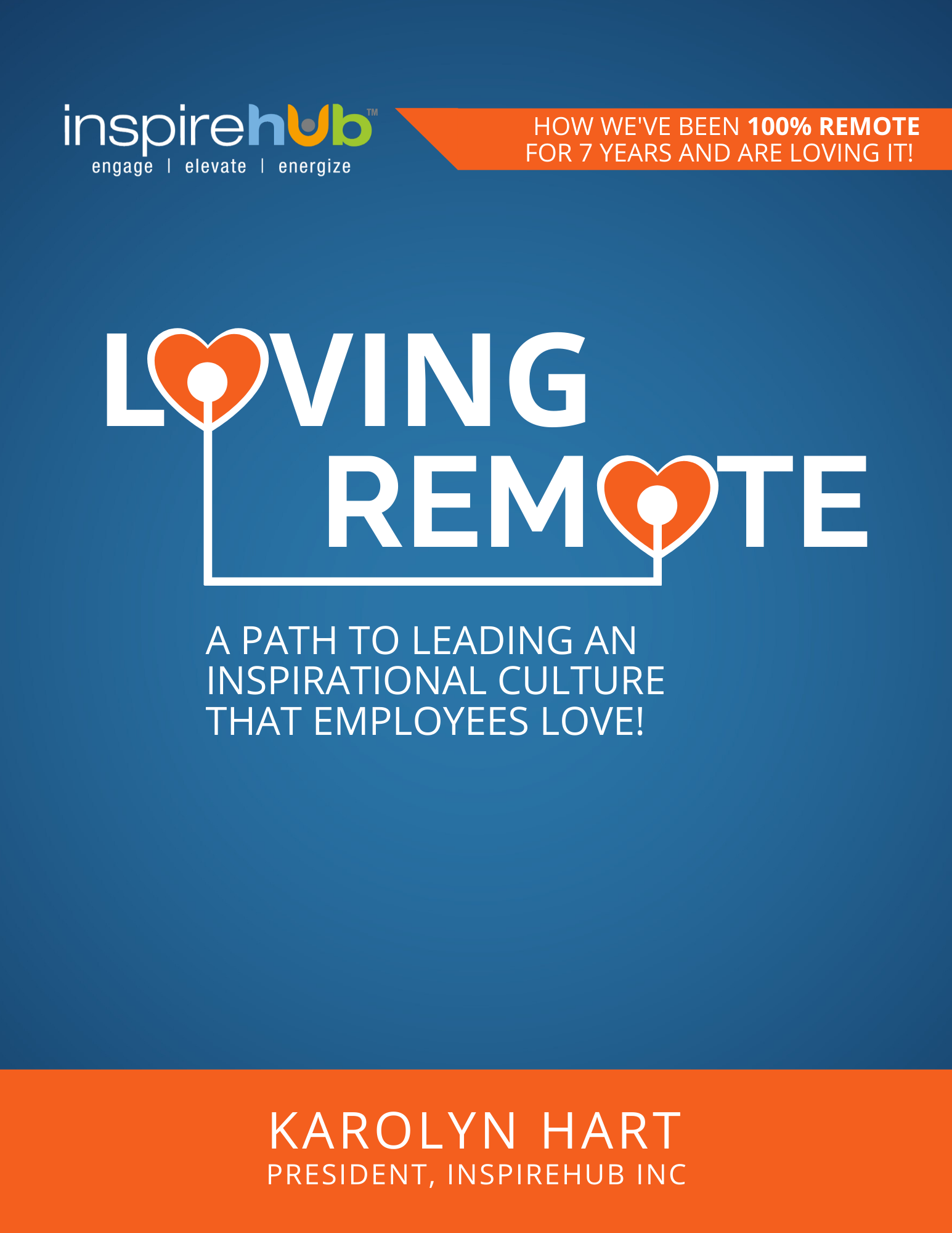 Lead an Inspirational Remote Work Culture that Employees Love!
At InspireHUB, we get it. We've been a 100% remote workplace for more than 7 years, and are the first to admit we were UN-InspireHUB while we learned to grow into it.
because we saw so many people struggling as they've had to adapt to this new way of working overnight.
Here's how you can use it to grow YOUR small business too ...
Included in this FREE Guide:
Why your remote team is experiencing fatigue.
Understanding how leaders and employees have vastly different remote experiences.
The lines you cannot cross with employee privacy when working remote.
How to gamify your remote workforce.
The rules of virtual engagement when it comes to working remotely.
How the rules of meeting etiquette change in virtual meetings and why you must understand the difference!
Related Posts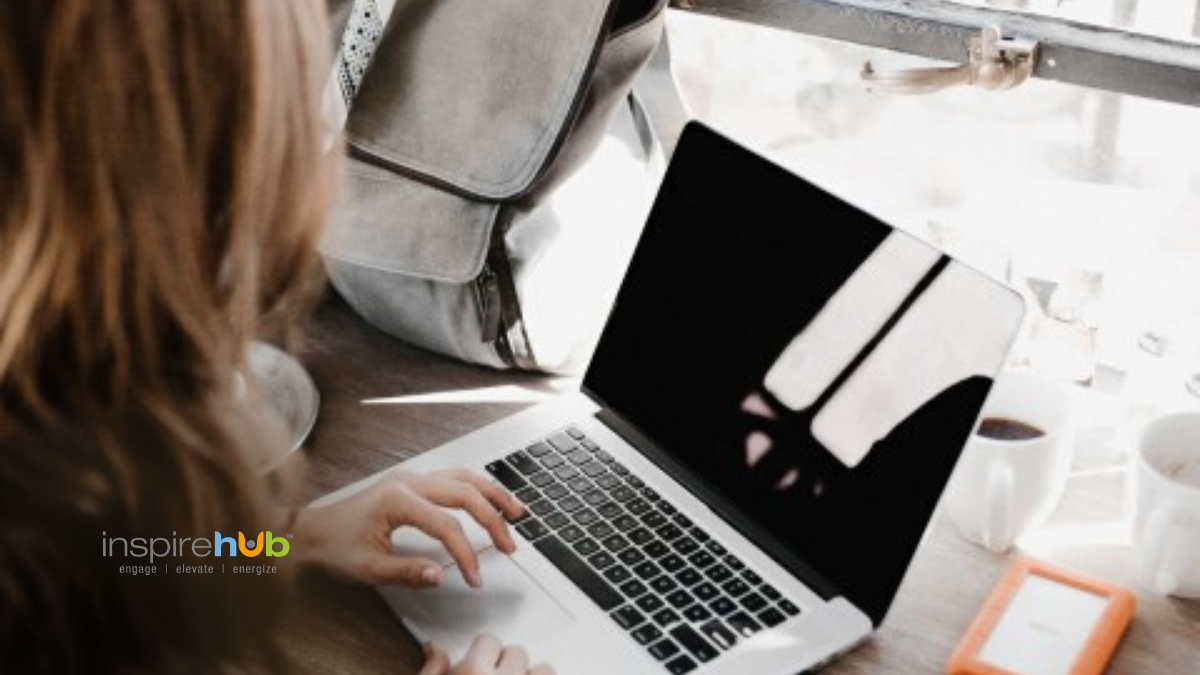 As the Coronavirus has spread around the world, businesses are requiring employees to work from home and grappling with the practical implications of suddenly needing to manage a distributed workforce.
InspireHUB is a 100% remote company and has been managing an international staff of digital nomads for over five years. As the creator of the IHUBApp Digital Experience Platform, we also have had agencies and clients use our platform to build employee hubs to help improve their connection and engagement.
From this unique vantage point, we decided to share the internal guidelines and tips that have helped us become high-performers and produce at the award-winning level with the hopes of you making the most of the situation. Read more now...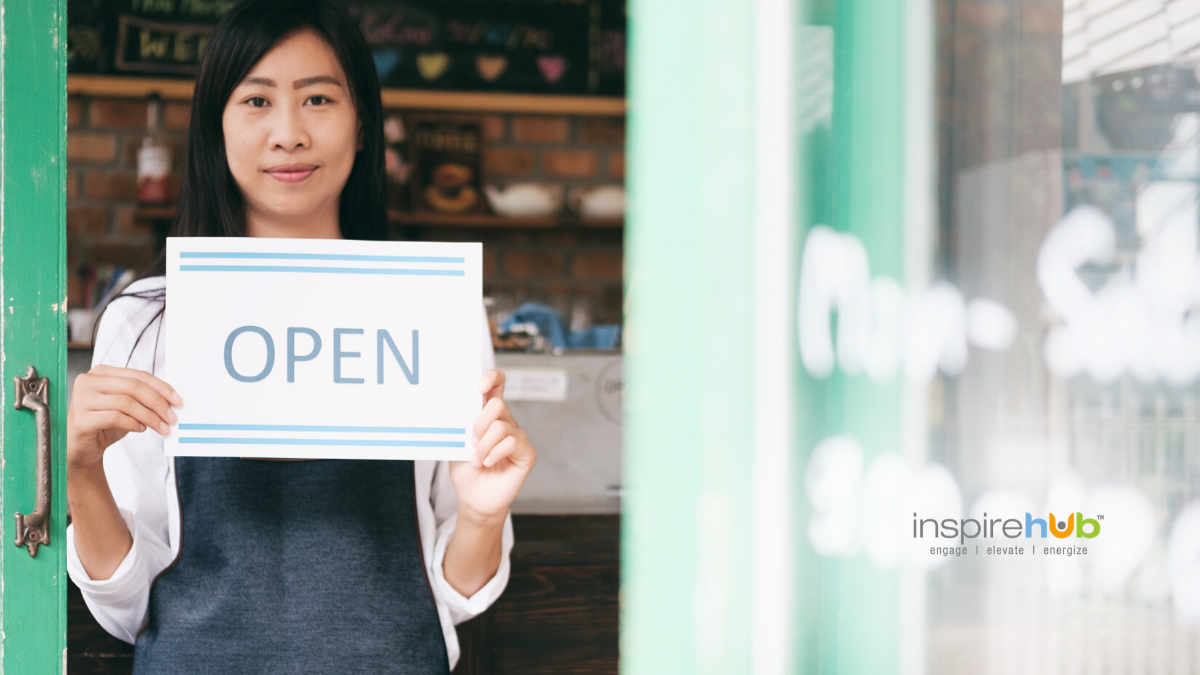 The global pandemic has left many small business owners uncertain of their future and grappling with the reality that almost overnight the commerce world as we know it has become almost exclusively an online model. For small businesses that rely on their retail and physical storefronts to produce revenue, this transformation can be daunting. It's important to understand that if ever there was a time to move your business into the digital world, that time is now. The sooner, the better in fact. It won't just help reduce the loss of revenue but will continue to serve you in the future.
We've got some practical ideas to help you quickly make the digital jump your business needs to survive. Our skilled team has helped clients achieve this in one week because of our experience. While you may not be able to move as fast, you can still get moving, and we hope this article will help to rescue many more businesses and jobs then what we can get to.