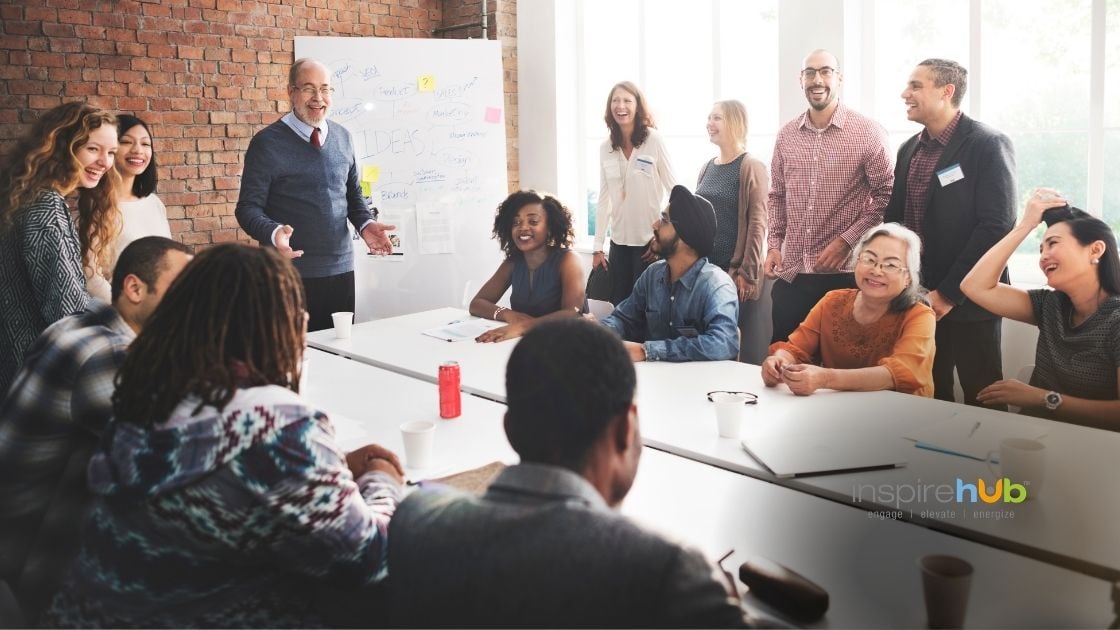 2020 has pushed the limits of psychological safety in every possible way. There are plenty of things demanding leaders take a more active role in creating safe spaces for their teams, from wildfires swallowing businesses and communities whole; to a pandemic that plunged us into an economic crisis, turning homes into both offices and schools overnight; and a civil rights movement paving the way for long-overdue change in society and the workplace.
The most complicated journeys often do well to start with 2 questions: "What's working?" and "How can we do more of that?" Questions lead to insight and opportunities to innovate and grow. They are also the foundation of resilience.
In a groundbreaking 1999 study, Harvard researcher Dr. Amy Edmondson, used a set of questions to measure something she called team psychological safety — "a shared belief held by members of a team that the team is safe for interpersonal risk-taking". Leaders who lean into this know that it not only creates healthier, more resilient teams but has a direct impact on the bottom line.
Dr. Anthony Hood, an associate professor of management, studies team dynamics in the Collat School of Business, and his own 2015 study on psychological safety, published in the Journal of Organizational Behavior, backed this up:
"Researchers are finding that psychological safety may be the No. 1 aspect of successful teams, driving creativity and innovation".
In Google's quest to understand what makes a great manager, part of a multi-year exploration called Project Aristotle, they studied the behaviors of their most successful teams. What contributed most wasn't intelligence or creativity, but how psychologically safe they felt.
Matt Windsor, Senior Writer at University of Alabama at Birmingham, did a great job of not only unpacking the importance of these observations in his article—"Psychological safety is the secret to workplace success"—but offers several practical ways to cultivate the kind of workplace culture where that safety thrives. A great place to start?
Ask your team to consider these 7 questions:
If you make a mistake on your team, is it held against you?
Are you able to bring up problems and tough issues?
Do people on the team sometimes reject others for being different?
Is it safe to take a risk?
Is it difficult to ask other team members for help?
Do people on the team deliberately act to undermine your efforts?
Are your unique skills and talents valued and utilized?
Why is it important to ask?
Dr. Hood suggests that psychological safety is usually set from the top down. "To build psychological safety, you have to be willing to be vulnerable first, to show your employees that it is OK."
The answers to these questions "make the difference between waking up every Monday morning excited to go to work or sick to your stomach that you have to spend yet another week working for and with those people," Hood said. These answers also determine whether you are willing to take a risk to suggest a new way of doing things or a better process to get the job done in your office.
Diverse employees also experience marginalization, an area where there is much work to be done and one of the most pressing calls-to-action when it comes to creating psychological safety in the workplace.
Want the blueprint for sustainable transformation?
---
Looking for more small business help?
The Ultimate Small Business Survival Guide is Here
We've been helping InspireHUB clients not just survive during this time but THRIVE! We collected all of our advice and made it available for FREE as our great big give-back during this difficult time. Included in this FREE Guide:
Transformation Readiness Assessment

Practical Marketing Help

Proven Strategies to Pivot Your Company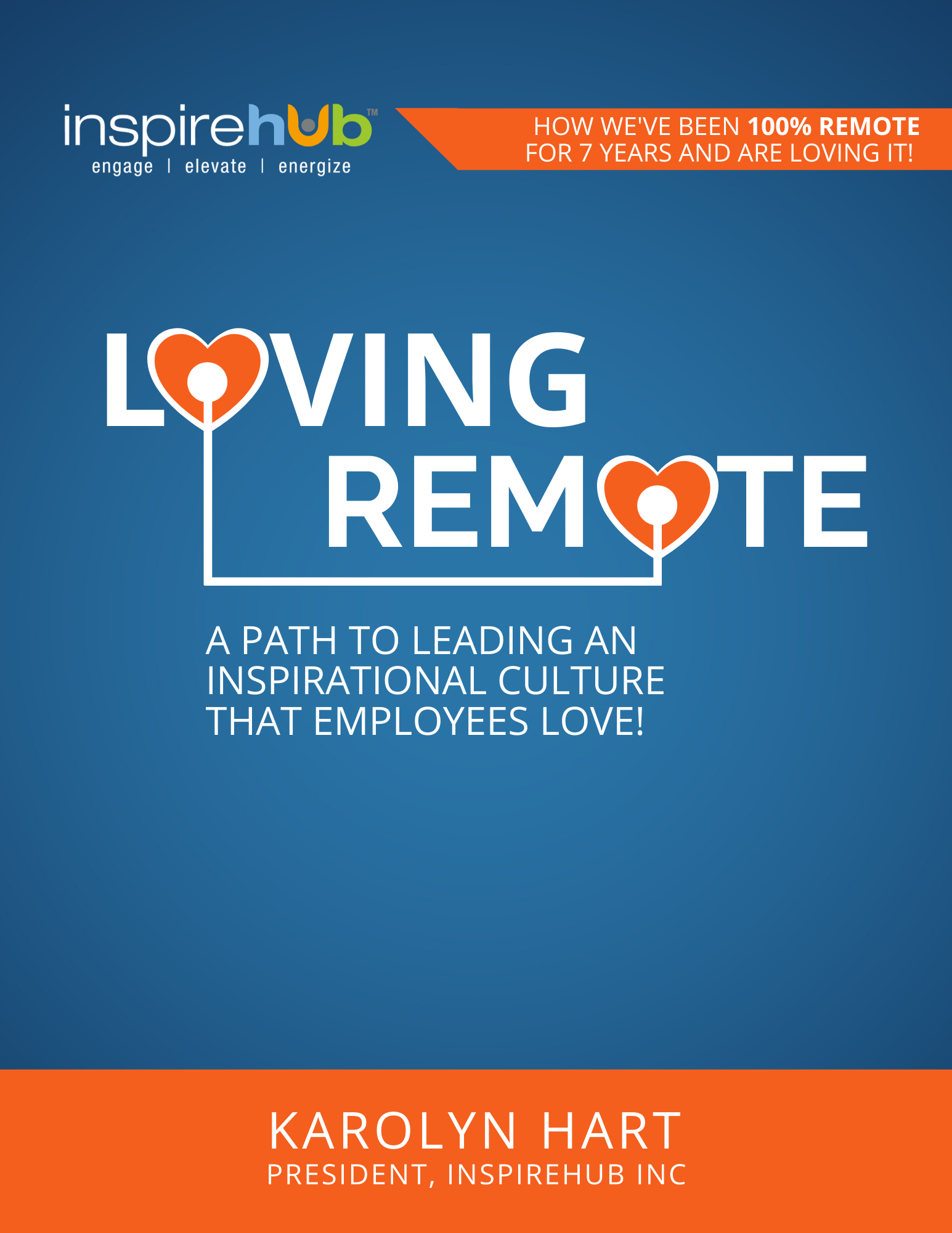 Lead an Inspirational Remote Work Culture that Employees Love!
At InspireHUB, we get it. We've been a 100% remote workplace for more than 7 years, and are the first to admit we were UN-InspireHUB while we learned to grow into it.
because we saw so many people struggling as they've had to adapt to this new way of working overnight.
Here's how you can use it to grow YOUR small business too ...
Included in this FREE Guide:
Why your remote team is experiencing fatigue.
Understanding how leaders and employees have vastly different remote experiences.
The lines you cannot cross with employee privacy when working remote.
How to gamify your remote workforce.
The rules of virtual engagement when it comes to working remotely.
How the rules of meeting etiquette change in virtual meetings and why you must understand the difference!
Related Posts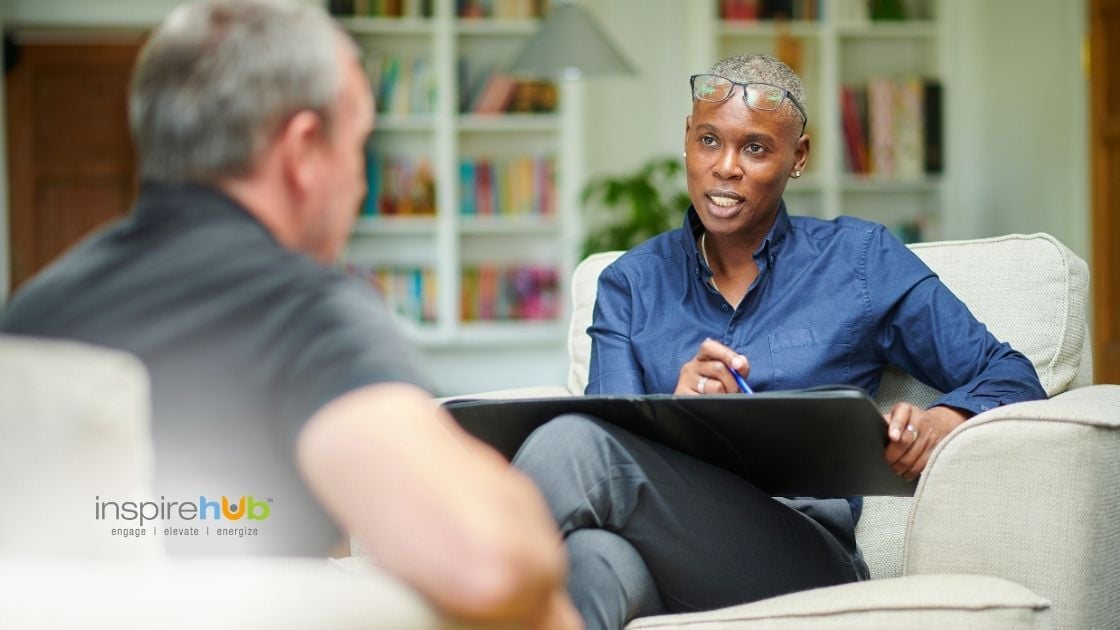 Jim Moss has built a career around the data on culture, engagement, well-being, and performance, using it to generate insights that guide leaders in cultivating a thriving workplace culture and people who thrive.
"I started this work because I wanted people to find health and happiness in the workplace and at school. Seven years of data pointed at culture being the most actionable culprit impacting health, happiness, and performance."
Now more than ever, Jim is one of the lighthouses, studying the impacts of the pandemic as part of a regional Canadian study that's revealing trends that are part of the bigger, global picture. The data shows that people in the workplace are facing increased mental health concerns, with the threat of what some medical practitioners are calling an "echo pandemic" of mental health . The results were so troubling—with a significant portion of respondents on the verge of burnout and serious mental health concerns—that a full community impact report has been commissioned.
Jim's not waiting, however, to share what people are saying they need most from leaders in the workplace right now.
Here are three things people need that you can provide more of immediately...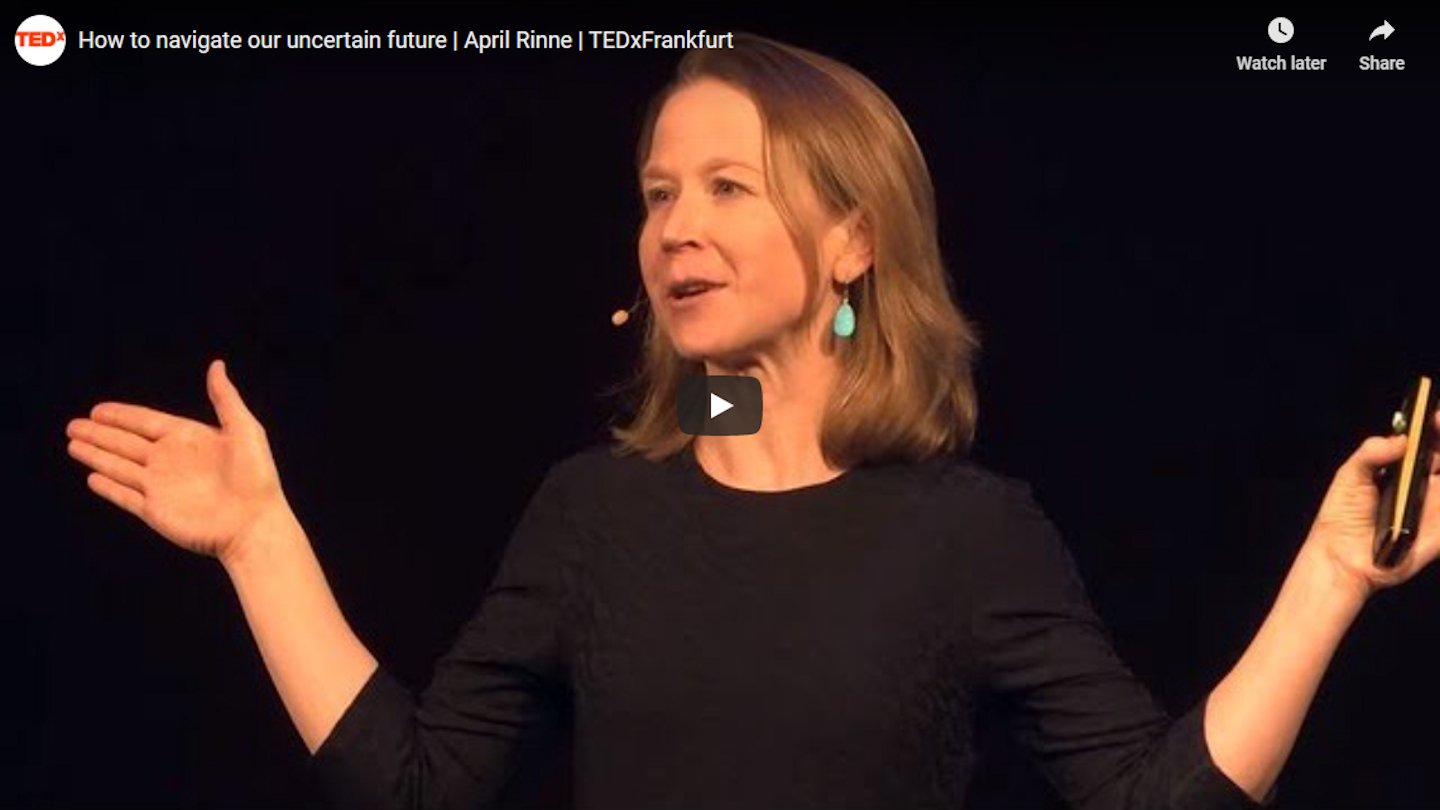 On New Year's Eve, I'm sure many of us were looking to 2020 as the promise of a pivotal year, something filled with great change and possibility. I doubt any of us could really have been prepared for how that was about to transpire. For some, it meant the loss of their jobs and businesses. For many, it also meant the loss of loved ones to fires, to a pandemic and to the extraordinary growing pains of a long-overdue civil rights movement. All of this change has been painful. And in the words of April Rinne, whether we realize it yet it or not, it has also planted the seeds of a superpower.
Last November, April was giving a talk at TEDx Frankfurt, one that she never imagined would be both massive foreshadowing and also a critical key to how we would need to adapt as people and as businesses in order to survive not one, but many world-changing curveballs coming our way starting only weeks later.
Here are 3 things April shared that can help you grow your small business through these times of great change...