On New Year's Eve, I'm sure many of us were looking to 2020 as the promise of a pivotal year, something filled with great change and possibility. I doubt any of us could really have been prepared for how that was about to transpire. For some, it meant the loss of their jobs and businesses. For many, it also meant the loss of loved ones to fires, to a pandemic and to the extraordinary growing pains of a long-overdue civil rights movement. All of this change has been painful. And in the words of April Rinne, whether we realize it yet it or not, it has also planted the seeds of a superpower.
Last November, April was giving a talk at TEDx Frankfurt, one that she never imagined would be both massive foreshadowing and also a critical key to how we would need to adapt as people and as businesses in order to survive not one, but many world-changing curveballs coming our way starting only weeks later.
Here are 3 things April shared that can help you grow your small business through these times of great change.
In April's TEDx Talk, "How to navigate our uncertain future", she offered 3 simple do-somethings to help us harness what she calls a "flux mindset", the ability to thrive amidst constant change:
Look to other cultures.
Expand your peripheral vision.
Learn to let go of the future.
Before I share a few quick tips to help you harness these, I want to share a bit of context on the powerful place these suggestions were born.
25 years ago this summer, April was finishing her junior year at University in the U.K., with big plans to travel Europe and do her PhD. She got a phone call telling her that both of her parents had been killed in a car accident. At that moment, everything April thought she knew and could count on had changed.
You would never guess at this traumatic turning point when you meet April. She's cheerful, grounded and a deeply powerful conduit for change, which makes her a sought-after ally globally. And yet it's this pivotal moment that she says was also planting the seeds of her own superpower, and what makes her so adept at navigating the tumultuous, lightning-fast changes we're experiencing globally these days.
"So many things are changing so fast, and our utter inability to predict and control them. For the past few years, I've been diving deep into this sense of 'not knowing' and 'continuous change'. I call it 'flux'."
She gives several compelling and dramatic examples of the kind of rapid change that has been creating so much anxiety even prior to the climactic 2020 intersection of so many world-changing moments:
90% of all the data in the world was created in the last 2 years.

Nation states are in flux. Of the 10 largest populations in the world today, only 2 are nation states (China at 1.43 billion and India at 1.37 billion). 8 are digital platforms (Facebook - 2.4B, YouTube - 1.9B, WhatsApp 1.4B, Facebook Messenger > 1B, WeChat > 1B, Instagram > 1B, Tencent > 1B and LinkedIn > 610K).

Borders are in flux. We have more physical borders than ever, from 7 at the end of World War II to 77 today. Yet, technology is searing through borders that historically policies, work visas and lack of connectivity kept us apart.

Business is in flux. The average lifetime of a corporation has plummeted, from more than 60 years in the 1950s to less than 20 years today. CEO tenure has plunged as well, with leaders forced out by impatient shareholders after a year or two.

April offers another powerful lens through which many of us are looking, even if we've not quite put our finger on it. It's one of the great contradictions that makes flux so tricky to navigate, and one that causes tremendous stress and mental health challenges, both personally and in the workplace:
"Expectations are in flux. They're rising and diminishing simultaneously. On the one hand, we're capable of achieving more than ever, with unprecedented tools and technologies at our fingertips. On the other hand, in some fundamental ways, we're less equipped than ever to survive."
An example that most of us will recognize immediately?
"The smartphone is only 12 years old. It has revolutionized almost every aspect of life and made us far more dependent."
April points out that it's not just change itself; it's the pace of change, and how any one of these shifts would be hard to adapt to without the need to embrace them all at once and at an ever-accelerating velocity. It's at the core of so much of the anxiety and fear that makes the groundswell of change and uncertainty we're experiencing right now both as people and as businesses. It also holds the answer to not only surviving it but evolving: the more we grasp for what's no longer there, the more we are stuck. And it's this seeming contradiction that we must let go of the future that empowers us to create it:
"The more I realize that only by getting out of our own way—letting go of those things that are no longer fixed, and in so many ways never were—can the future have the space and the oxygen it needs to emerge."
This is what gives power to April's 3 simple suggestions for pausing in this moment to consider how to harness a "flux mindset". Those 3 do-somethings with illustrations of how to put them to work for your small business:
1. Look to other cultures.
Other cultures can teach us a lot about impermanence, change and flux. April offers the example of the Mongolian people who move their entire homes 3 times each year to adapt to the impact of seasonal changes on needs and resources. This constant change doesn't make them anxious and fearful. It makes them strong and resilient and helps their culture endure.
"This mindset is grooved to adapt to continuous change. It has a more fluid, nimble relationship with control and with nature. In a world of flux, this will serve whoever has it extremely well."
2. Expand your peripheral vision, literally and figuratively.
Peripheral vision is the ability to see objects in motion outside your direct line of vision. April explains it as the awareness of everything you're not looking at, and points at that when you're anxious, your peripheral vision actually shrinks. So expanding your peripheral vision can literally help reduce anxiety. It also brings into view opportunities you may not have considered as you pivot your business.
(April does an interesting exercise to illustrate how we can train ourselves to expand our peripheral vision 12 minutes into her talk, which helps you to notice your awareness awakening.)
In losing her parents, April gained a community, but only because she focused on what and who was just beyond her range of vision.
She invites us to think about how we might expand our peripheral vision to see new horizons and to see differently. This is a powerful question for small businesses to ask themselves as they consider what needs to be done to not only survive the current economic crisis but let go of the future they had planned and creatively imagine a prosperous, enduring evolution. The art of the pandemic pivot can be a powerful springboard that takes us far beyond crisis management and business continuity into something truly innovative.
3. Learn to let go of the future.
April points out another of the great contradictions, one that holds a critical truth about the way forward: when we talk about letting go, we always talk about the past, not the future. And yet letting go of the future is where the power lies.
Living at the intersection of so many massive changes and so much uncertainty creates great anxiety. It also keeps us from seeing opportunities to reinvent and grow our business.
"Many of us fear the future, and, in so doing, we get stuck, fixated, paralysed, trapped in a situation we can't control. The more we grasp what's no longer working, the more we're fluxed. Now, I know this notion of letting go of the future may sound paradoxical, but I actually believe it is THE essential difference between people who thrive and people who crumble in a world of constant flux. As Joseph Campbell says, 'The cave you fear to enter holds the treasure you seek.'"
How do you navigate a future of work that feels like a minefield of unknowns?
April gets asked this question a lot, and encourages people and businesses to "begin by cultivating a flux mindset, this way of thinking and being that's so comfortable with change, that you can't help but embrace it as the greatest magic and mystery of life."
"To be clear, letting go does not mean giving up, or somehow failing—with all due respect to failure. I am not talking about military surrender with a white flag. Instead, I mean surrender in terms of the yoga principle of 'aparigraha', which means non-attachment and non-grasping. Being comfortable with change and being able to let go?—these are actually our strongest human strengths. They're superpowers in today's world. The pace of change has never been as fast as it is today, and yet, it will never again be this slow."
Take the time to immerse yourself in April's TEDx Talk. It's both a compelling and comforting pep talk for those looking to not only survive but grow.
Opportunities to Engage with April and Others Embracing the Flux Mindset!
You can follow April on LinkedIn, where you'll find she shares a bumper crop of powerful tools and ideas.

You might also enjoy joining April's recently-launched Flux Mindset eXplorers Club (FMXC)—no obligation, no cost—a collaborative quest to understand Flux Mindset. You're invited to sign up at http://aprilrinne.com.
---
About April Rinne, from TEDx Frankfurt
April is at home in motion. By age ten, she had been to most of the 50 U.S. states and loved finding new places and people. Following university, she spent nearly four years guiding tours around the world, then traveling locally with a backpack on a shoestring budget, with the goal of seeing how much of the rest of the world lived as she could. That led her to a "portfolio career" spanning global development, law, technology, financial inclusion and the sharing economy. A fan of using innovation to spark a better, human-centric future, April loves rethinking how we work, live, create, collaborate, invest and plan. This is challenging in a world increasingly in flux. She advises, speaks, writes, teaches and does handstands in almost every corner of the globe, and has now traveled to more than 100 countries. Wanderlust is never far away, but she is finally watering her local roots in Portland, Oregon.
Looking for more small business help?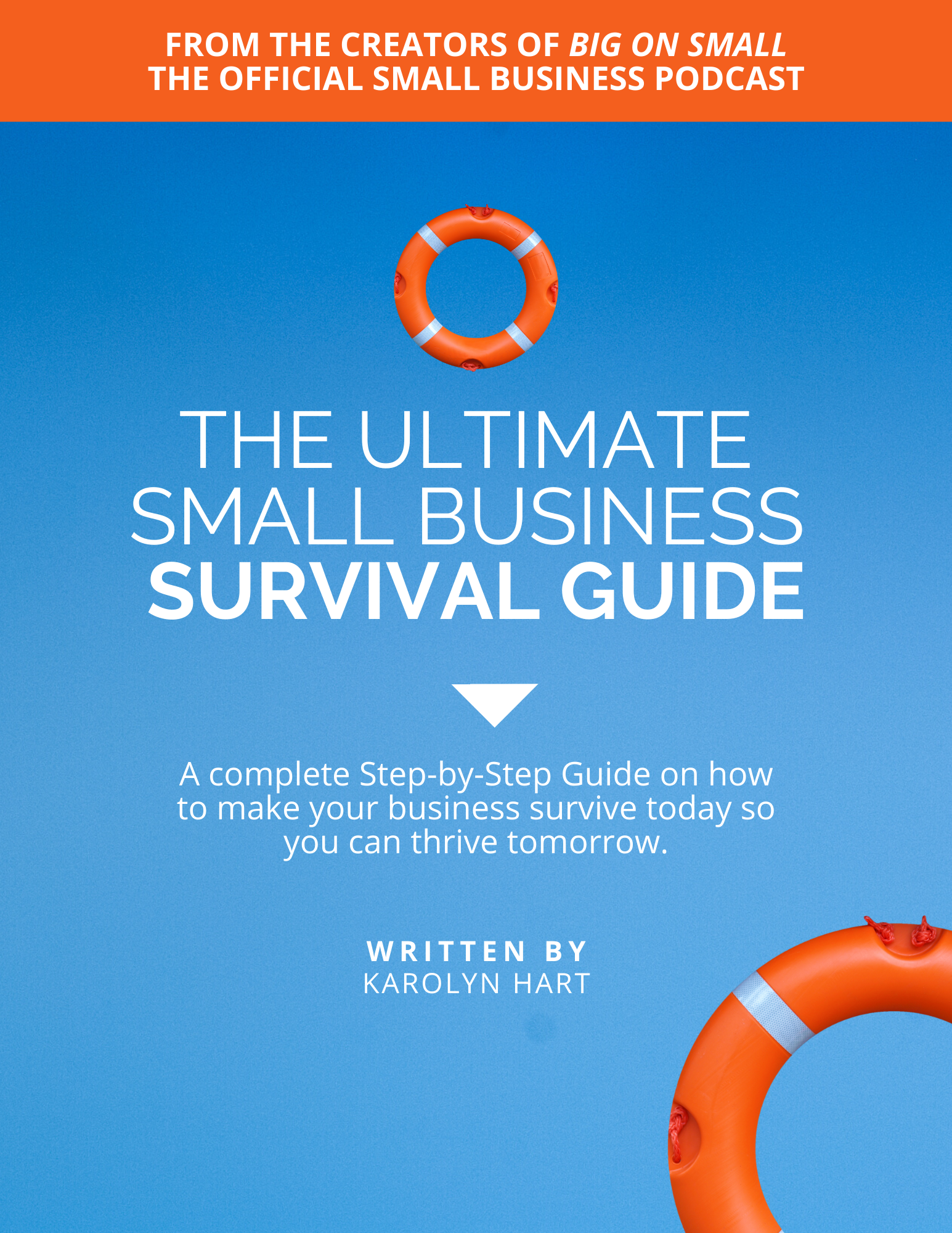 The Ultimate Small Business Survival Guide is Here
We've been helping InspireHUB clients not just survive during this time but THRIVE! We collected all of our advice and made it available for FREE as our great big give-back during this difficult time. Included in this FREE Guide:
Transformation Readiness Assessment

Practical Marketing Help

Proven Strategies to Pivot Your Company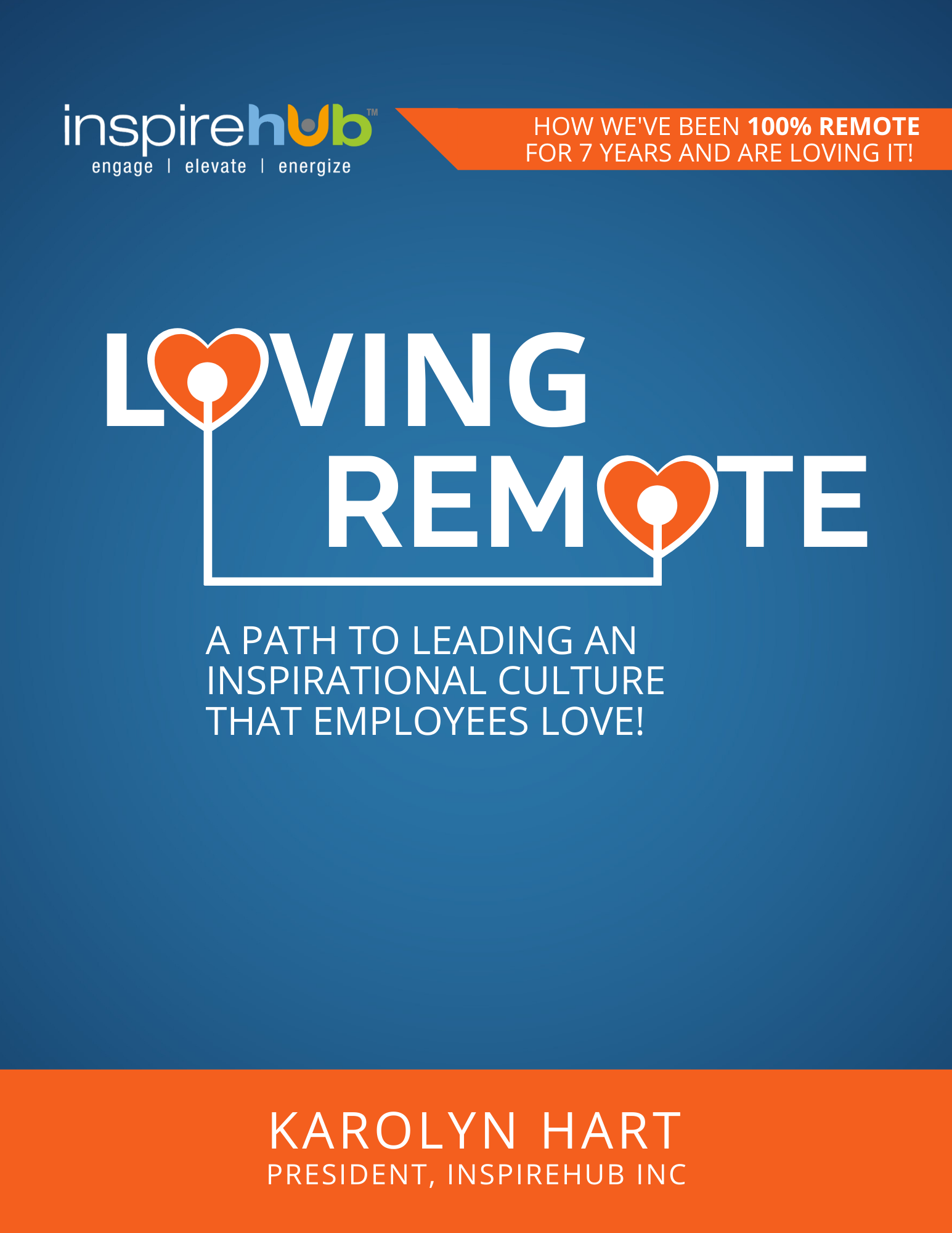 Lead an Inspirational Remote Work Culture that Employees Love!
At InspireHUB, we get it. We've been a 100% remote workplace for more than 7 years, and are the first to admit we were UN-InspireHUB while we learned to grow into it.
because we saw so many people struggling as they've had to adapt to this new way of working overnight.
Here's how you can use it to grow YOUR small business too ...
Included in this FREE Guide:
Why your remote team is experiencing fatigue.
Understanding how leaders and employees have vastly different remote experiences.
The lines you cannot cross with employee privacy when working remote.
How to gamify your remote workforce.
The rules of virtual engagement when it comes to working remotely.
How the rules of meeting etiquette change in virtual meetings and why you must understand the difference!
Related Posts
The most loving thing a leader can do for their team is to be consistent. Consistent is defined as: "Acting or done in the same way over time, especially so as to be fair or accurate."
Being a consistent leader means that your employees can trust that you will do what you say you are going to do and that you will behave fairly in your actions.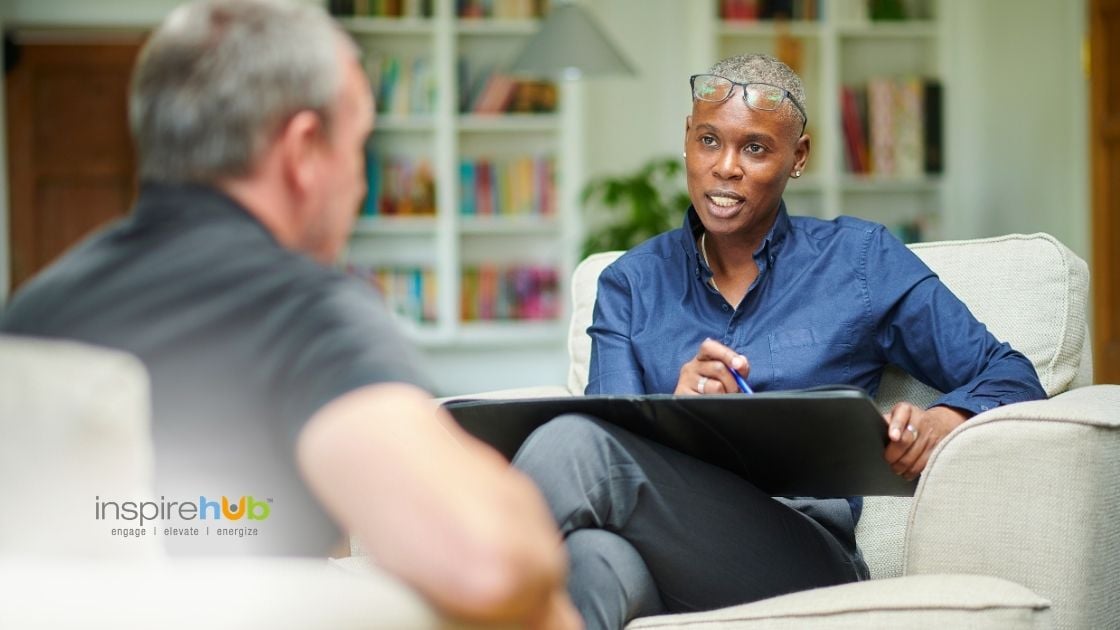 Jim Moss has built a career around the data on culture, engagement, well-being, and performance, using it to generate insights that guide leaders in cultivating a thriving workplace culture and people who thrive.
Now more than ever, Jim is one of the lighthouses, studying the impacts of the pandemic as part of a regional Canadian study that's revealing trends that are part of the bigger, global picture. The data shows that people in the workplace are facing increased mental health concerns, with the threat of what some medical practitioners are calling an "echo pandemic" of mental health. The results were so troubling—with a significant portion of respondents on the verge of burnout and serious mental health concerns—that a full community impact report has been commissioned.
Jim's not waiting, however, to share what people are saying they need most from leaders in the workplace right now.
Here are three things people need that you can provide more of immediately...