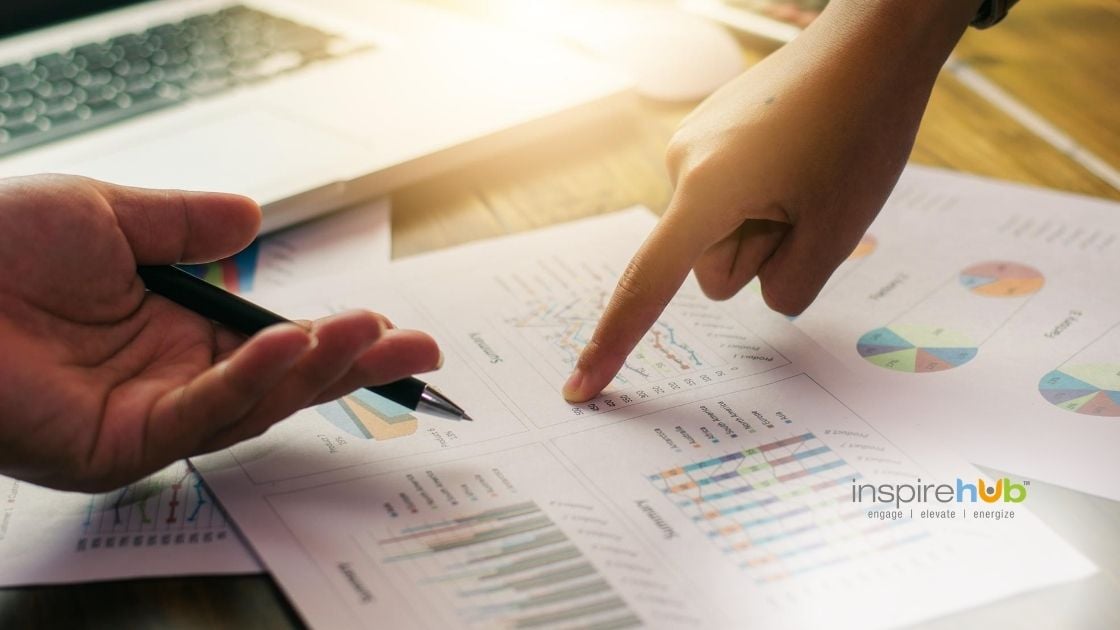 Have you ever agonized on how, where and when you should make major strategic changes? Using the now proven 5 Forces Analysis can help to objectify tough strategic decisions and improve your competitive advantage.
In 1979, the tired and inadequate SWOT analysis went out the window when Harvard's Michael Porter introduced his 5 Forces Analysis. It helps companies to realize improved profits, competitiveness and clearer strategy. It improves your understanding of both the strengths of your current competitive position and the strengths of a position you are considering moving into.
Understanding the 5 Forces
1. Competitive Rivalry
What is the number and capability of the significant competitors you must consider? Do you have relatively equal products and services amongst competition, or do you have distinct competitive advantages over the Competition?
2. Supplier Power
How easy is it for suppliers to drive up prices? How unique are the products and services of your key inputs? How abundant or scarce are quality suppliers?
3. Buyer Power
How easy is it for buyers to drive prices down? How little does it cost a customer to switch to a competitor? Is there a large abundant market of buyers or a relatively tight small market?
4. Threat of Substitution
What is the likelihood and ease with which customers can find a different way to do what you do?
5. Threat of New Entry
What is the ability and ease with which new competitors can enter your market? Do you have strong or little protection around your key technologies? Are there high or low barriers of entry into your market?
Using the 5 Forces in Strategic Thinking Past Trends
First, consider the trends and shifts of the recent past in your industry. What have been the specific trends in each of the 5 Forces? Has competition become more and more intense? Have suppliers and buyers had increasing power? Has the threat of substitutes increased in the past? Have new competitors been entering your industry, or have they been leaving?
Current Trends.
Trends change. While the last three, five or ten years may have been shifting in one direction with any of the 5 Forces, currently what is the state of that force? Analyze each area as to what you, your team and objective third parties believe to be the direction of each force currently.
Future Anticipated Trends.
Although a force may be currently moving in one direction, a change may be imminent. Consider what developments are likely and list them out. Include possible problems that could arise, as discussed in our Potential Problems Analysis article.
Prioritizing Action.
After your analysis, you can begin to prioritize actions for implementation around the objective of optimizing and protecting profitability. This is done by countering the power and thus profit-draining impact within each force. Within each force, there may be many opportunities for your team to take action that may improve profitability.
Ultimately by using the 5 Forces Analysis, you can begin leading your industry with profit improving innovation that also derives ever-greater value for your customers and the market.
About Mark Faust
Each Tuesday, turnaround consultant Mark Faust will be sharing his expertise on how to turn around your small business. His blogs will be filled with practical insights and basic turnaround strategies designed to guide you through crisis leadership and change management. You'll be able to tap into tips on everything from profitability issues, business continuity plans and pandemic pivots to operational processes, marketing and customers additional value.
As one of the companies he helped grow, we know first hand how inspiring his leadership is and just how well it works! Mark has also agreed to make his best-selling book 'Growth or Bust' available, free of charge, to any small business to help them create their own effective turnaround plan. We'll be sharing that with you soon.
You can learn more about Mark and his company, Echelon Management, by clicking here.
Looking for more small business help?
The Ultimate Small Business Survival Guide is Here
We've been helping InspireHUB clients not just survive during this time but THRIVE! We collected all of our advice and made it available for FREE as our great big give-back during this difficult time. Included in this FREE Guide:
Transformation Readiness Assessment

Practical Marketing Help

Proven Strategies to Pivot Your Company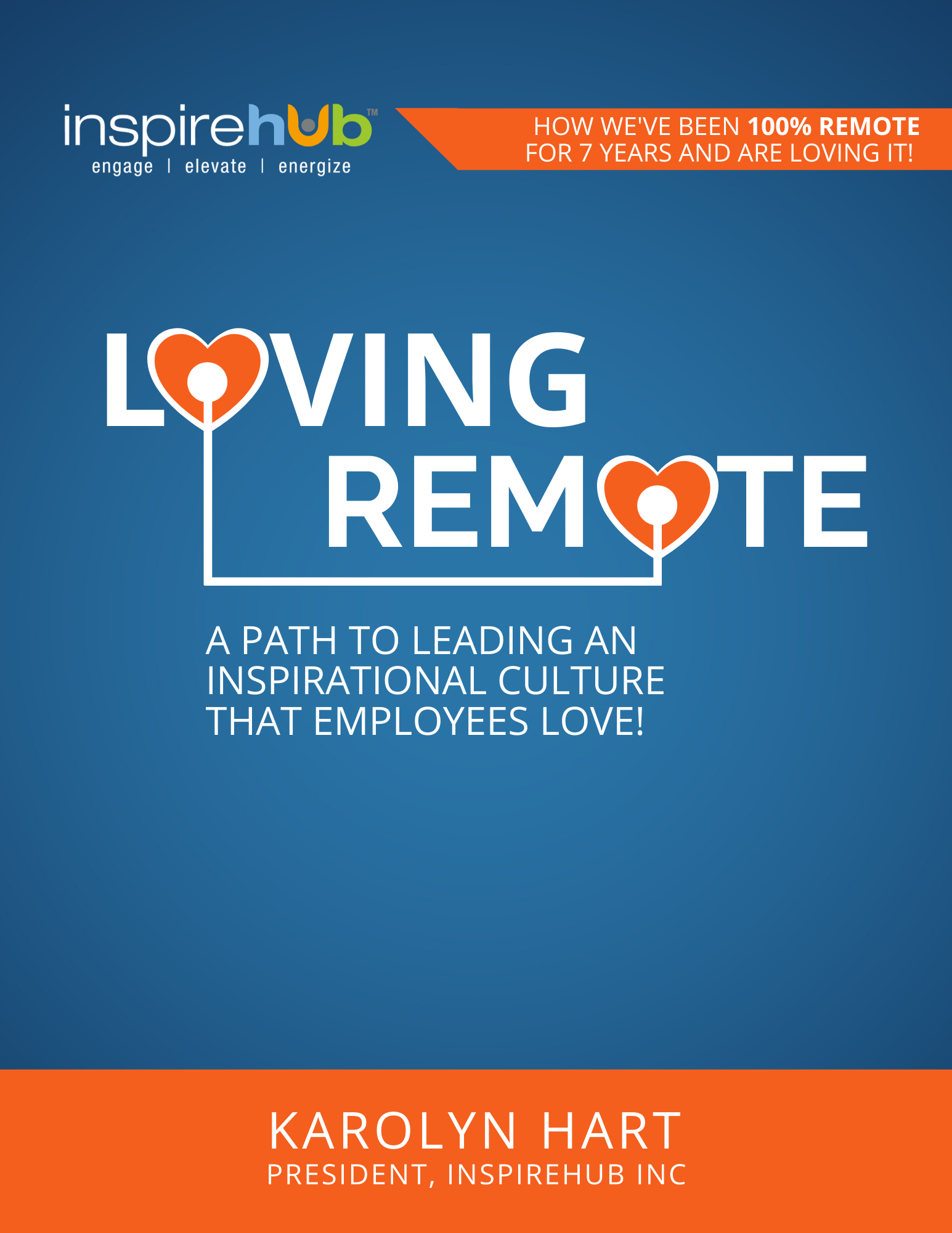 Lead an Inspirational Remote Work Culture that Employees Love!
At InspireHUB, we get it. We've been a 100% remote workplace for more than 7 years, and are the first to admit we were UN-InspireHUB while we learned to grow into it.
because we saw so many people struggling as they've had to adapt to this new way of working overnight.
Here's how you can use it to grow YOUR small business too ...
Included in this FREE Guide:
Why your remote team is experiencing fatigue.
Understanding how leaders and employees have vastly different remote experiences.
The lines you cannot cross with employee privacy when working remote.
How to gamify your remote workforce.
The rules of virtual engagement when it comes to working remotely.
How the rules of meeting etiquette change in virtual meetings and why you must understand the difference!
Related Posts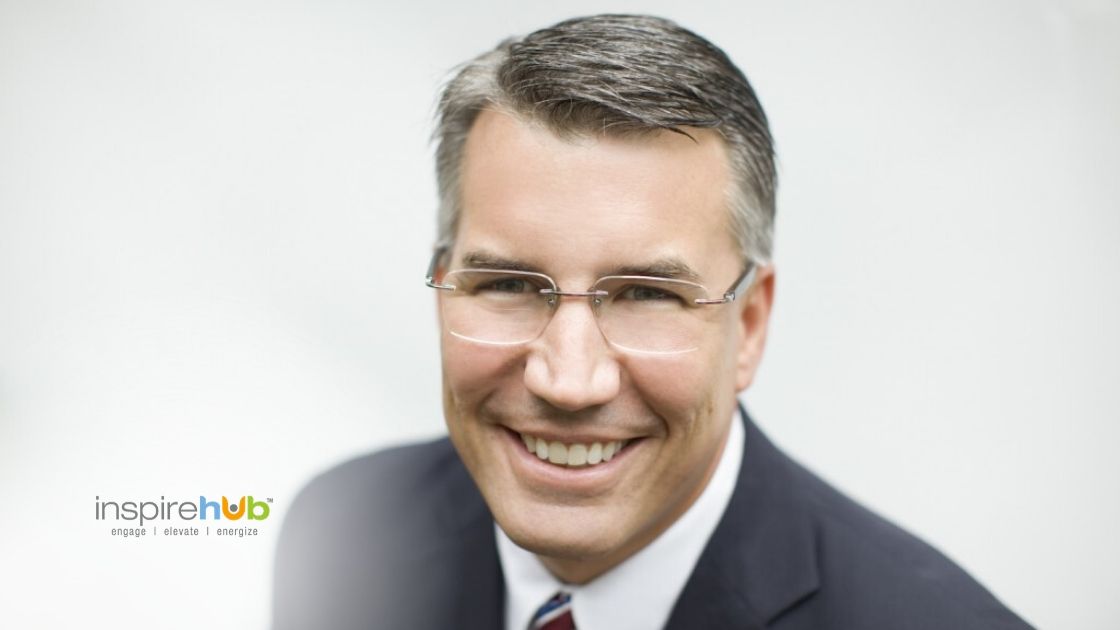 At InspireHUB, we've been blessed with a network that includes some of the foremost leaders in the world. A few years ago, we had the pleasure of meeting Mark Faust. Mark has over thirty years of experience in helping companies turn around through his company Echelon Management International. The brands he's helped include John Deere, Apple, Bayer, IBM and P&G. He also helped me personally and professionally with InspireHUB as we morphed to become the company we are today.
His insight and expertise are invaluable, but realistically, the majority of small businesses would never get access to a "Mark" due to the size of their budget. Having someone like Mark literally can be a life-saving exercise for any size business. What impressed me the most about the work Mark and I did together was the bulk of it was not business tactics and strategy; it was about myself as a leader. Understanding what motivated me, where I found my hope, what would INSPIRE me to wake up every day and work on this business.
Here's how Mark helped transform InspireHUB and how he's going to do the same for YOUR small business ...
Looking for some powerful ways to super-charge your business continuity plan and carry you long past pandemic challenges? Consider putting these creative ways of turning things around to work.
Click through to learn the seven innovation skills that can double your sales and profitability ...