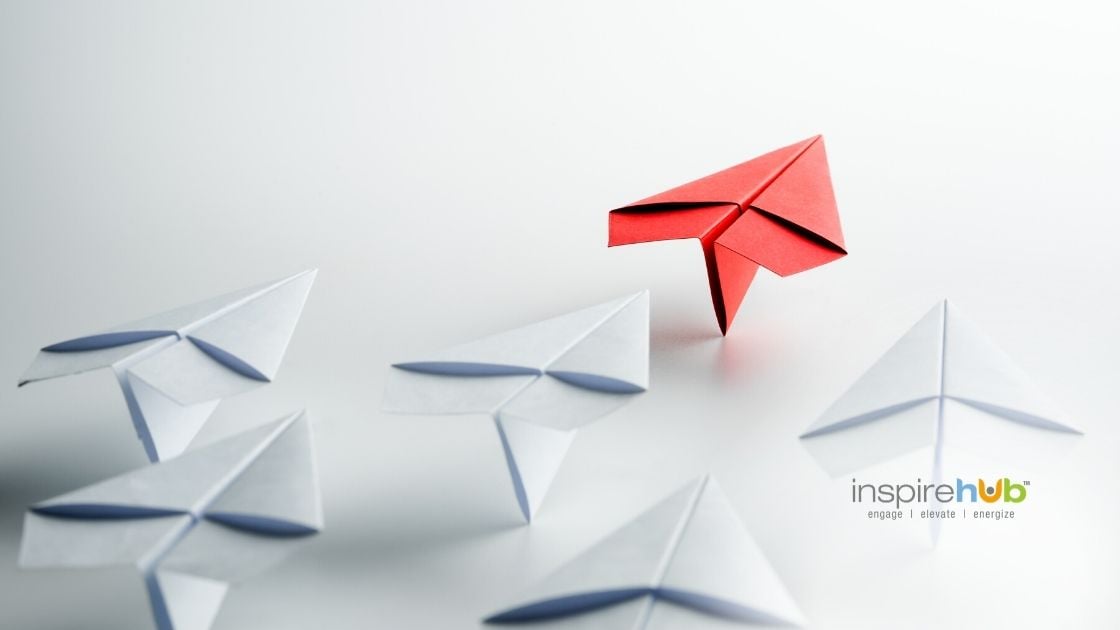 A good definition of leadership is: "To mobilize and guide the energy and talent of others in the pursuit of a worthwhile end."
There are two types of leaders: leaders that make people bigger and leaders that make people smaller. How well have you built up all those around you? Here are a few tools to help.
Leadership and Growth Principles
Be Purpose Driven
There are the scorekeepers and there are the purposedriven leaders. All of the top echelon leaders are purpose-driven leaders. What type of leader are you? Are you frequently reminding your people of their purpose and the purpose of the company, or are you too busy keeping score?
Build Self Respect
Great leaders are brilliant at developing self-respect in others, and they do this by showing respect. They help fill in the missing gaps of self-esteem that may have been created or left there through less than great experiences that most everyone has had.
Show Predictability with Inside and Outside Leadership
The inside leadership qualities have to do with displaying and building character. This is what is the source of a corporate culture, the character you build, expect and inspire in others. The outside leadership qualities have to do with the business choices you make as a leader.
Leaders are hired and paid to make choices. Every choice of a leader makes a statement. These choices set the direction. A key to making your choices and leadership have more impact is to be predictable. If you are predictable, people can anticipate and you have more leverage. Are your leadership choices unpredictable or predictable? Just ask your people.
What are you tolerating? Dysfunction in a company is caused by leaders tolerating that which they shouldn't. It can be behaviors they are afraid or unsure of how to change. It can be people or things that need to go. Tolerance is often touted as strength, but to a fault, it is a flaw and it can even become abuse or worse yet, deadly. As a leader, you must know your intolerables. What will you no longer tolerate?
Use Great Questions
Great leaders ask great questions.
Who am I? Who is this company? What price am I willing to pay to be who I am? What price is this company willing to pay to be what it is meant to be? These simple questions should be visited often, mulled over and their answers refined.
Are we acting from the future? Companies caught in whiplashing from fix to fix are often working to just solve problems as opposed to innovating. Working backwards from the vision is one key to making greater leaps.
What are you working on that's new? I knew a CEO that would ask this of almost everyone. It scared people and often they would avoid him if they didn't have an answer, but he created and maintains a highly innovative and fast growing company.
What can only you contribute to the vision or mission? This is another tough but good question that one CEO uses to inspire his people to tap their special talents and contribute in a more powerful way. It has made a powerful and cohesive executive team.
What do you want to be when you grow up? To act from the future, you must never stop asking what you want to be when you "grow up." If you aren't growing, you are dying. So, in order to act from the future, continually refine what that future is and you will accelerate you and your team's performance toward a better world. That's what leaders do.
About Mark Faust
Each Tuesday, turnaround consultant Mark Faust will be sharing his expertise on how to turn around your small business. His blogs will be filled with practical insights and basic turnaround strategies designed to guide you through crisis leadership and change management. You'll be able to tap into tips on everything from profitability issues, business continuity plans and pandemic pivots to operational processes, marketing and customers additional value.
As one of the companies he helped grow, we know first hand how inspiring his leadership is and just how well it works! Mark has also agreed to make his best-selling book 'Growth or Bust' available, free of charge, to any small business to help them create their own effective turnaround plan. We'll be sharing that with you soon.
You can learn more about Mark and his company, Echelon Management, by clicking here.
Looking for more small business help?
The Ultimate Small Business Survival Guide is Here
We've been helping InspireHUB clients not just survive during this time but THRIVE! We collected all of our advice and made it available for FREE as our great big give-back during this difficult time. Included in this FREE Guide:
Transformation Readiness Assessment

Practical Marketing Help

Proven Strategies to Pivot Your Company
Related Posts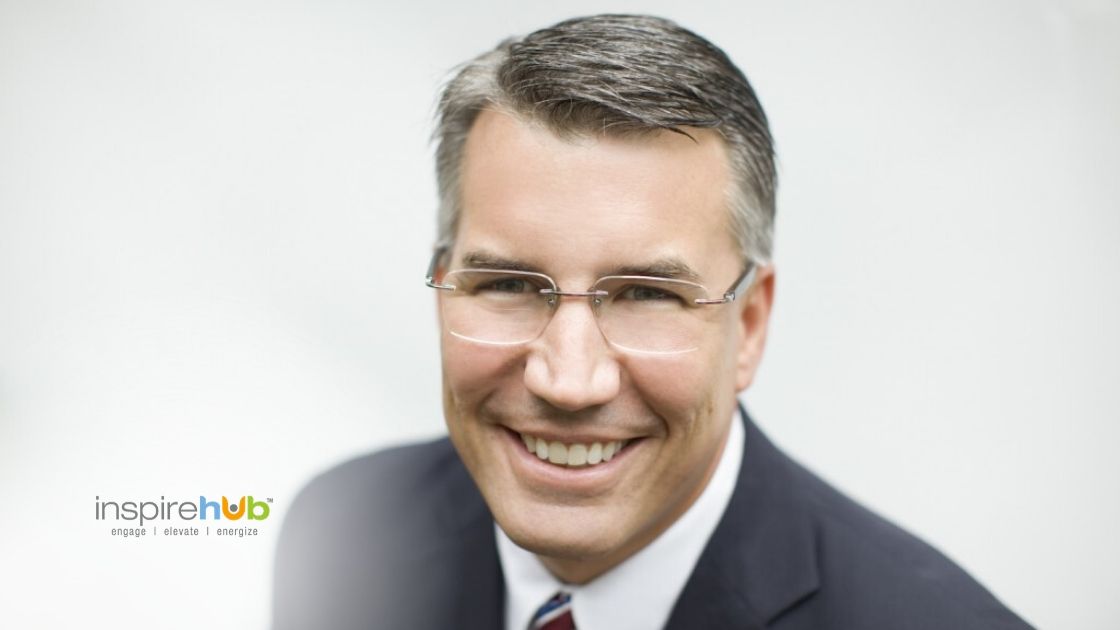 At InspireHUB, we've been blessed with a network that includes some of the foremost leaders in the world. A few years ago, we had the pleasure of meeting Mark Faust. Mark has over thirty years of experience in helping companies turn around through his company Echelon Management International. The brands he's helped include John Deere, Apple, Bayer, IBM and P&G. He also helped me personally and professionally with InspireHUB as we morphed to become the company we are today.
His insight and expertise are invaluable, but realistically, the majority of small businesses would never get access to a "Mark" due to the size of their budget. Having someone like Mark literally can be a life-saving exercise for any size business. What impressed me the most about the work Mark and I did together was the bulk of it was not business tactics and strategy; it was about myself as a leader. Understanding what motivated me, where I found my hope, what would INSPIRE me to wake up every day and work on this business.
Here's how Mark helped transform InspireHUB and how he's going to do the same for YOUR small business ...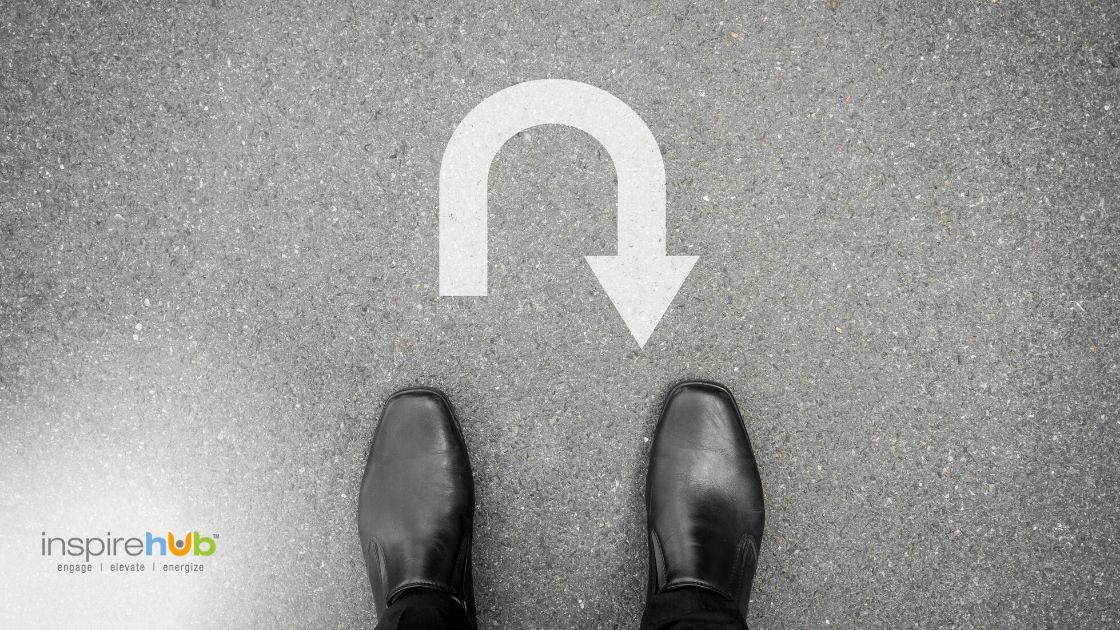 The vast majority of books and literature on management today is focused on just one facet of management; whether it be aspects of strategy, innovation or employee-management issues, the business books of our day look too much at just one aspect of improvement and ignore the holistic approach as well as the many specific steps that leaders actually need to take in order to foster accelerated growth or a turnaround. Whether your company's growth rate is not what it could be or its very existence is at risk, your leadership team would do well to take the attitude of facilitating a turnaround. We have seen the best results when the CEO or other top leader declared boldly across the company that "We are about to embark on a turnaround!" Or, "As well as we are doing right now, I know that, with the talent and potential in this organization, we are capable of much greater things; we need to have an attitude that we are embarking on an innovation and growth revolution."
This attitude of "growth regardless of current success" is one aspect of The Revolution Solution. A determining factor of any possible growth is a leader's belief in what is possible for his or her organization.
Click to read about the benefits of a turnaround mindset ...