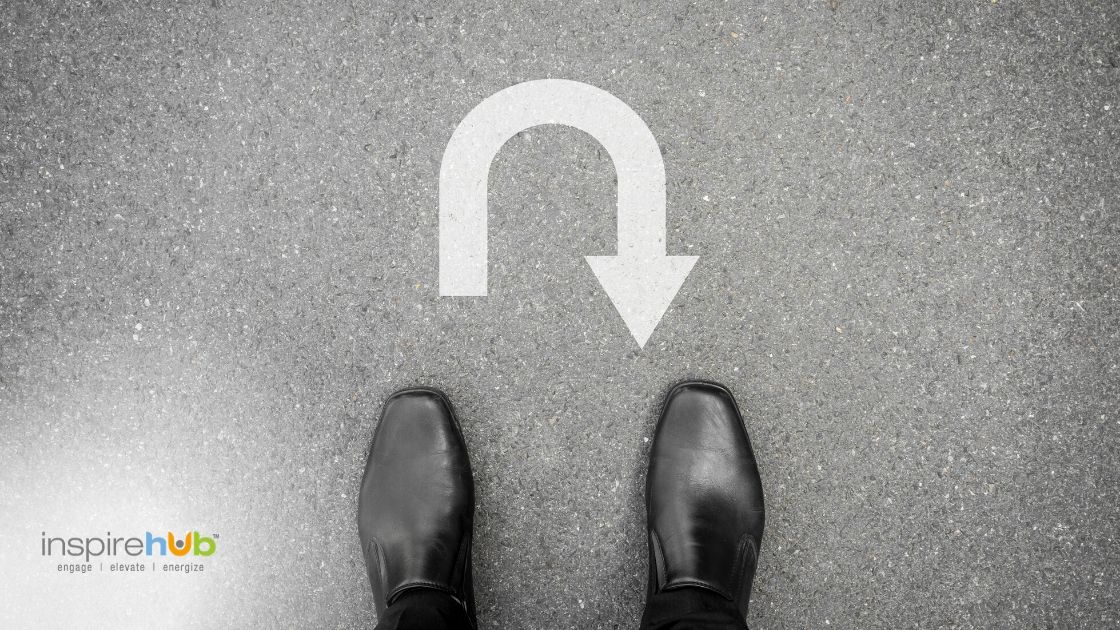 The vast majority of books and literature on management today is focused on just one facet of management; whether it be aspects of strategy, innovation or employee-management issues, the business books of our day look too much at just one aspect of improvement and ignore the holistic approach as well as the many specific steps that leaders actually need to take in order to foster accelerated growth or a turnaround. Whether your company's growth rate is not what it could be or its very existence is at risk, your leadership team would do well to take the attitude of facilitating a turnaround. We have seen the best results when the CEO or other top leader declared boldly across the company that "We are about to embark on a turnaround!" Or, "As well as we are doing right now, I know that, with the talent and potential in this organization, we are capable of much greater things; we need to have an attitude that we are embarking on an innovation and growth revolution."
This attitude of "growth regardless of current success" is one aspect of The Revolution Solution. A determining factor of any possible growth is a leader's belief in what is possible for his or her organization.
The alternative to a turnaround or revolution mentality is, "Let's tweak and improve a few things just enough that we don't upset what's working but achieve some improved profitability." Your team will see it as just another management flavor of the month. Too often leaders who approach growth this way are only looking at a couple of areas of improvement. For example, they might look at how they could increase sales and decrease production costs. The result of taking this piecemeal approach to improvement is that there will most likely be pushback from the one or two areas you've decided to improve. Production will say, "What about sales?!" Or sales will resent that you are focusing on them while marketing is slacking in coming up with the new tools or the new leads they have been begging for.
Your attitude, approach and aim for areas in need of improvement must be holistic. Innovation can come in every area of any organization, and merely pointing at a few particular areas and omitting others from the improvement process will breed bitterness, resentment and efforts to hinder success and blame others.
The Benefits of a Turnaround Mindset
Whether your company is behind the eight ball with the clock ticking toward bankruptcy or there is little risk to your existence, we exhort your leadership to decide (and then communicate to the company) that "We are in turnaround mode." The statement adds a healthy amount of drama and emphasizes the significance of your new focus. Explain as well that dramatic cost-"optimization" is about to begin, but this does not mean people must be laid off.
Too often these types of slash-and-burn techniques are the tools of lazy, inept, uncreative and unqualified leadership and consultants who are taking the easy way out of a challenging situation. Sadly, the idea of dramatically increasing profits through innovation and growth has become revolutionary rather than the norm. Now, what we are laying out here is a bit of a revolution. It's a call to facilitate your own growth revolution. Jobs, families and economies are counting on your success.
About Mark Faust
Each Tuesday, turnaround consultant Mark Faust will be sharing his expertise on how to turn around your small business. His blogs will be filled with practical insights and basic turnaround strategies designed to guide you through crisis leadership and change management. You'll be able to tap into tips on everything from profitability issues, business continuity plans and pandemic pivots to operational processes, marketing and customers additional value.
As one of the companies he helped grow, we know first hand how inspiring his leadership is and just how well it works! Mark has also agreed to make his best-selling book 'Growth or Bust' available, free of charge, to any small business to help them create their own effective turnaround plan. We'll be sharing that with you soon.
You can learn more about Mark and his company, Echelon Management, by clicking here.
Looking for more small business help?
The Ultimate Small Business Survival Guide is Here
We've been helping InspireHUB clients not just survive during this time but THRIVE! We collected all of our advice and made it available for FREE as our great big give-back during this difficult time. Included in this FREE Guide:
Transformation Readiness Assessment

Practical Marketing Help

Proven Strategies to Pivot Your Company
Related Posts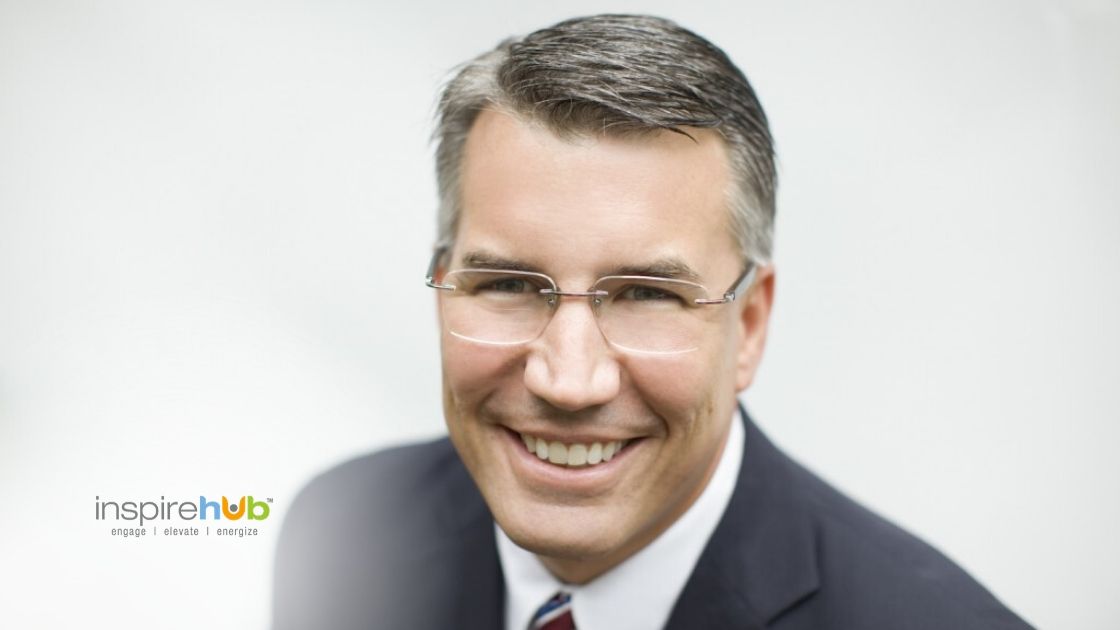 At InspireHUB, we've been blessed with a network that includes some of the foremost leaders in the world. A few years ago, we had the pleasure of meeting Mark Faust. Mark has over thirty years of experience in helping companies turn around through his company Echelon Management International. The brands he's helped include John Deere, Apple, Bayer, IBM and P&G. He also helped me personally and professionally with InspireHUB as we morphed to become the company we are today.
His insight and expertise are invaluable, but realistically, the majority of small businesses would never get access to a "Mark" due to the size of their budget. Having someone like Mark literally can be a life-saving exercise for any size business. What impressed me the most about the work Mark and I did together was the bulk of it was not business tactics and strategy; it was about myself as a leader. Understanding what motivated me, where I found my hope, what would INSPIRE me to wake up every day and work on this business.
Here's how Mark helped transform InspireHUB and how he's going to do the same for YOUR small business ...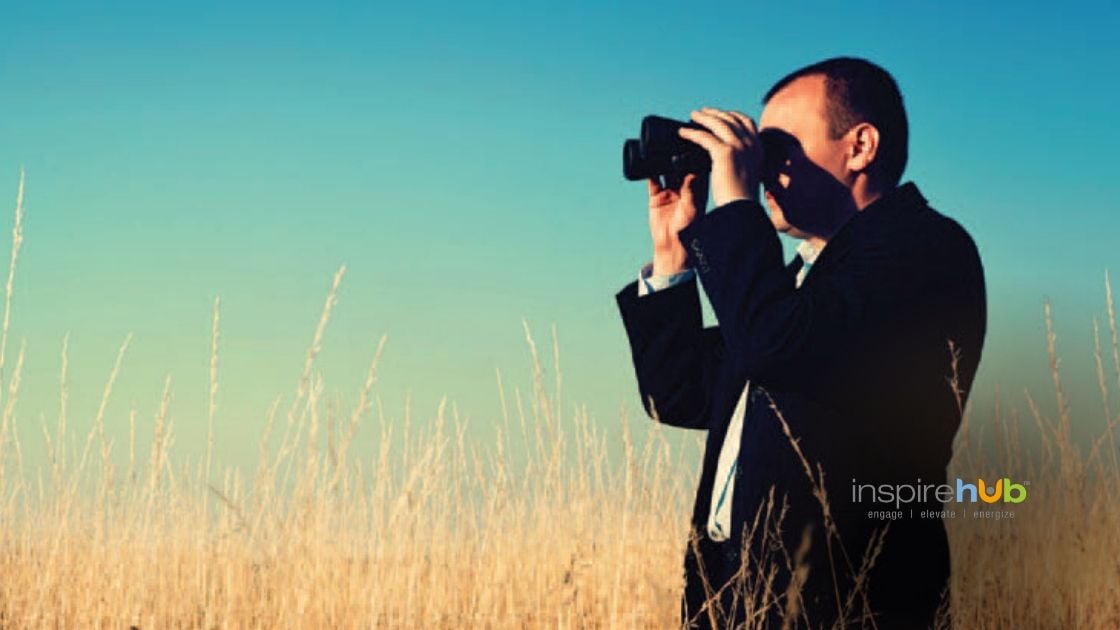 There was a product manager at a large consumer products company who was forced to work with a haughty executive who was wont to wear his degrees on his sleeve. With his JD and MBA along with two undergraduate degrees, he was quick to say, "I have a degree in..." and he often irritated the sense out of his co-workers. One day in reviewing a problem, he said to the product manager, "You know, I have a degree in this area, and...." The product manager interrupted and said, "Even thermometers have degrees, and you know where people stick thermometers." She was able to say it in a way that even the executive laughed. She had a gift with communication as well as a level of humility that this well-degreed executive did not.
There is no virtue in leadership as important to accelerated growth and turnaround as that of humility. Not so much because mistakes must be admitted, but because the source of the solutions will come from without, not within. Your personal education and experience are probably not the key sources of the solutions that will be needed. The strength of the relationships you have and the process for synergizing those relationships, internal and external, to your organization will be the source of many ideas that will be the steps to your growth and turnaround.