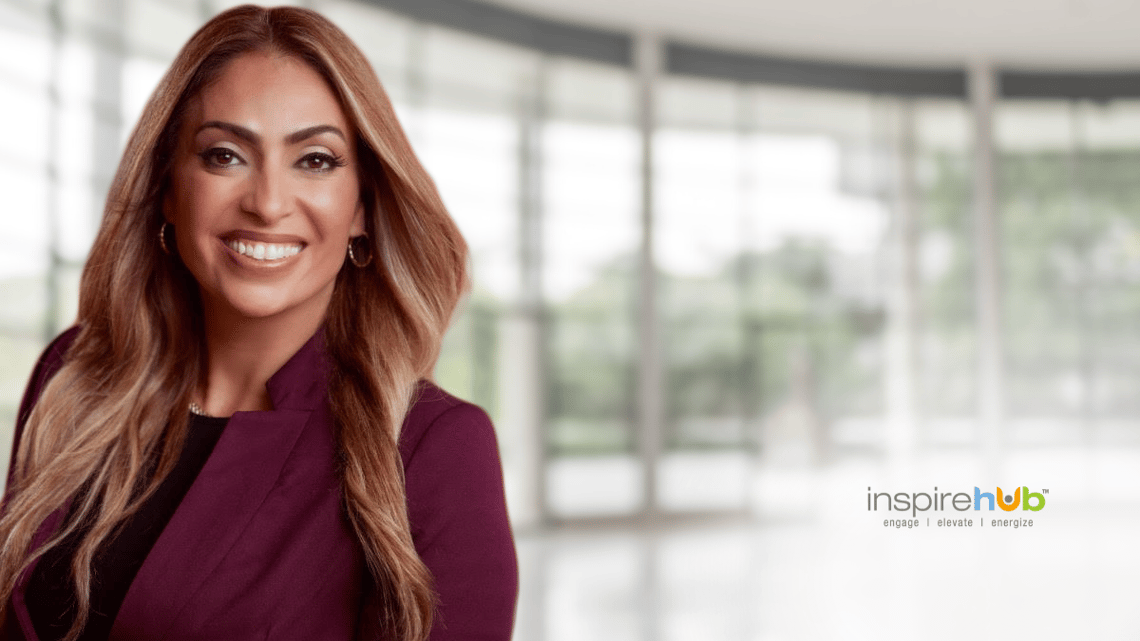 For the last twelve years, Laurie Tannous has largely worked in a digitally remote capacity, rising to become a voice of distinction within the legal profession. Her career highlights include prestigious engagements, from being hired by the Government of Ireland to advise on Brexit, to being one of the original consultants to InspireHUB since its inception on a project for Nelson Mandela.
Now, as the Coronavirus disrupts all movement globally, she is in demand more than ever. Her unique background, expertise, and experience working remotely provide Laurie with exceptional insight into the nuances that attorneys and law firms across the world will face in the days to come. It positions her to offer practical advice on how they can continue to thrive in the remote world, which will be foreign and new to many in the legal profession.
A day in the life of Laurie Tannous is a constant hive of activity. Overseeing legal practices in both Canada and the US, she is also the VP of Government Relations and In-House Legal Counsel for Russell Farrow, one of Canada's oldest and most prestigious import/export firms, and a Special Advisor at the University of Windsor's Cross Border Institute (where has been called to assist with cross-border issues globally related to BREXIT, CETA and CUSMA).
"First, the good news. The reality is that, as lawyers, the bulk of what we do can be done from anywhere and is easily transferable to the remote world," explains Tannous from a conference call. "That said, as a profession, we do face some unique challenges, especially pertaining to privacy, security and confidentiality. Other industries and professions do not have the same level of restrictions or requirements that we face as lawyers. That means that some of the tools that can be utilized for other businesses will not work for our needs.
For example, while many organizations can leverage social and community-building tools to their advantage, we must ensure the tools that we implement within our teams are private and secure. Many organizations don't understand their 'trusted' technology may not be as strong, as secure, or even as private as they assume. The quarantine being imposed on many law firms has caught them by surprise digitally."
Tannous provides a number of considerations specifically for law firms as they look to connect their teams, including:
Request the data brokering policy of the technology platforms that you are using.
"The data brokering industry is completely unregulated. As we have witnessed, over the last few years, we've only just begun to understand the implications of how data was being collected, shared, and sold. In late 2019, there were steps in the United States (such as the Data Broker List Act) to begin addressing the abuses that have been happening as a result. My full expectation is that as the entire business world is forced to become more digitally savvy, there will be an increased awareness about data brokering and demand to protect ourselves and our clients from the liability that could result from a failure to disclose. This is your law firm, so it's best to look specifically at the terms of each of the platforms you will be using."


Email your meeting links five minutes before you start instead of in the calendar invite.
"We've been working with privacy and security partners on helping our clients to maintain their privacy and security. Sometimes, the easiest way to help keep things confidential is as simple as being aware of your surroundings and not leaving things such as meeting links wide open. It's a simple action that can help reduce your risk."
Consider the physical environment as you meet digitally.
"Normally, I'd be advising lawyers to really take into consideration the environments for both themselves and their clients. As lawyers, we are trained to safeguard the confidence of our clients and to ensure their information is held in the strictest confidence. However, clients may need a gentle reminder that talking about a sensitive topic from a coffee shop is insecure for a number of reasons, including the fact that if the client isn't using a virtual private network, there may be unwanted people monitoring their conversation. As many people are under quarantine right now working from home, this is likely less of an issue. However, you will still want to confirm that they are using a secure line."

Certainly, this advice is great for anyone working remotely. With all her years of experience managing staff, legal associates, paralegals, and clients across different countries and borders, we asked Laurie to weigh in on how she sees the future changing as a result of the Coronavirus and what the average person should know during this time.
"The first thing I am often asked about is the availability of food across North America," she smiles. "What the general consumer should know is that there is plenty of food available in our supply chains and the empty shelves they see in the grocery stores are not indicative of a lack of food availability. It's indicative of a demand issue at the consumer level, not a resource or supply chain issue which is entirely different.
That said, I think this unprecedented situation is going to spur future digital innovation for importers and exporters as well as industry at large. The interesting thing about where we are at today is that I've spent the last five years discussing the future of data, borders, and communications on everything from the impact on autonomous vehicles to fighting human trafficking. In each of those cases, the discussion was around managing the flow of communications, notifications and data securely, which is similar to the issue that we face in the management of the flow of goods and people across secure borders.
The delicate balance of flexibility, communications, and security is something that anyone working in technology is having on any given day. One of the things already emerging is an increase in collective innovation. Disruptive technologies like Artificial Intelligence is one methodology used to identify patterns and trends which allow attorneys to create efficiencies and provide better, faster, and more reliable service to clients. Using tools to streamline client collaboration, drafting and storing documents in the Cloud and maximizing mobility is key.
From a communications standpoint, I think that many companies who are getting by on old communication systems will start leveraging solutions like InspireHUB's IHUBApp to help better streamline their overall communications. Of course," laughs Tannous, "I can absolutely endorse your solution because of your data policies and the fact that InspireHUB doesn't participate in data brokering, which I know because I helped write the terms." :)
Related Posts
A shift has happened in the digital world. Small, independent agencies and freelancers are giving larger well-established agencies a run for their money. Since 2018, there has been growing confidence among senior executives at large brands. Brands who once saw a small agency as a potential "risk" are changing their tune and now view the small agency as providing a level of agility that is now required for businesses to compete.
The IHUBApp Digital Experience Platform (DXP) is now rapidly being used by digital agencies around the globe for exactly this reason. We put together the five main reasons your digital agency will want to consider the IHUBApp as you look to disrupt the established agencies in your local community for yourself.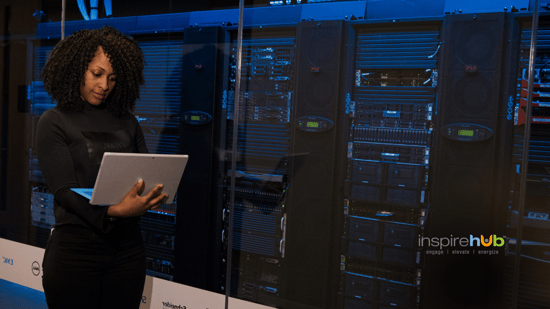 The new General Data Protection Regulation (GDPR) legislation enacted this May came packed with some serious headaches for corporate gatekeepers responsible for protecting users' personal information and unprecedented penalties for those who don't adhere to it. And it's not just impacting organizations in the 28 countries of the EU. If you track, hold and manage data for anyone that lives in them, you're on the hook.
While there's no magic bullet to get you on the right side of this sweeping legislation fast, there are a handful of things to help your marketing and IT departments make the changes needed now.
Here's what you need to know about keeping the user data you are entrusted with safe and in compliance.