DALLAS, May 5, 2020 -- InspireHUB has released a free guide to help small businesses survive during this difficult time. They successfully implemented a Digital Rescue Kit program for their clients and within days were seeing the positive ripple effects of helping small businesses transform and remain open. The InspireHUB team realized that making this knowledge freely available to as many small business owners as possible would have a direct impact on local communities.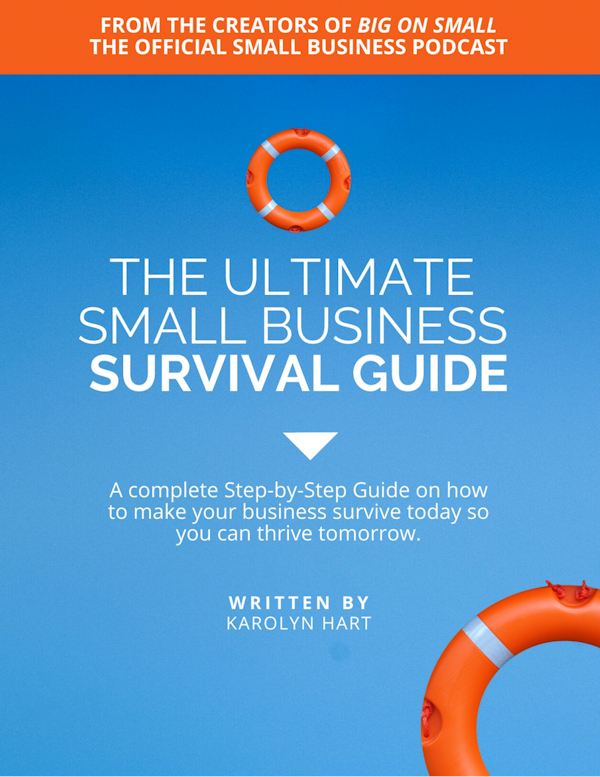 The President of InspireHUB, Karolyn Hart, is also an award-winning economic developer who knows first hand the power of small business in creating healthy and thriving communities and how they contribute to local economies.
"90% of businesses are small," reminds Hart. "In economic development, we know the best use of our time is spent in the business retention and expansion of small businesses. Keeping as many small businesses operating as possible will have a direct, positive economic impact on the communities where they reside because businesses act as micro-economies. Simply put, the more businesses we help complete an online transformation, the more likely they are to stay open. This ultimately means fewer layoffs and more people in the community being able to provide for themselves, which contributes to strengthening our overall economy."
"InspireHUB implemented their Digital Rescue Kit for us, and we are already seeing sales as a result," explains Cooper's Hawk Vineyards and Restaurant co-owner Tom O'Brien. "In less than 48 hours, they had mapped out an entire campaign with us along with our new ordering process. Two days later, we had everything implemented, and within 24 hours of launch, we were already getting orders. We've come to realize this was an opportunity for us to innovate."
The free guide can be downloaded by visiting www.inspirehub.com/survivalguide
About InspireHUB Inc. - InspireHUB is the creator of the IHUBApp, an award-winning Digital Experience Platform that reduces the risk of missing critical information and allows you to build solutions that are personal, accessible, and most importantly, secure. Build apps, hubs, portals, intranets, extranets, and more! Our proprietary suite of tools will elevate your digital experience above the noise. InspireHUB can be found on the web at www.inspirehub.com.
# # #
For more information, please contact:
Sue Braiden, Communications Manager
Tel: 1 855 355 IHUB (4482)
Email: media@inspirehub.com