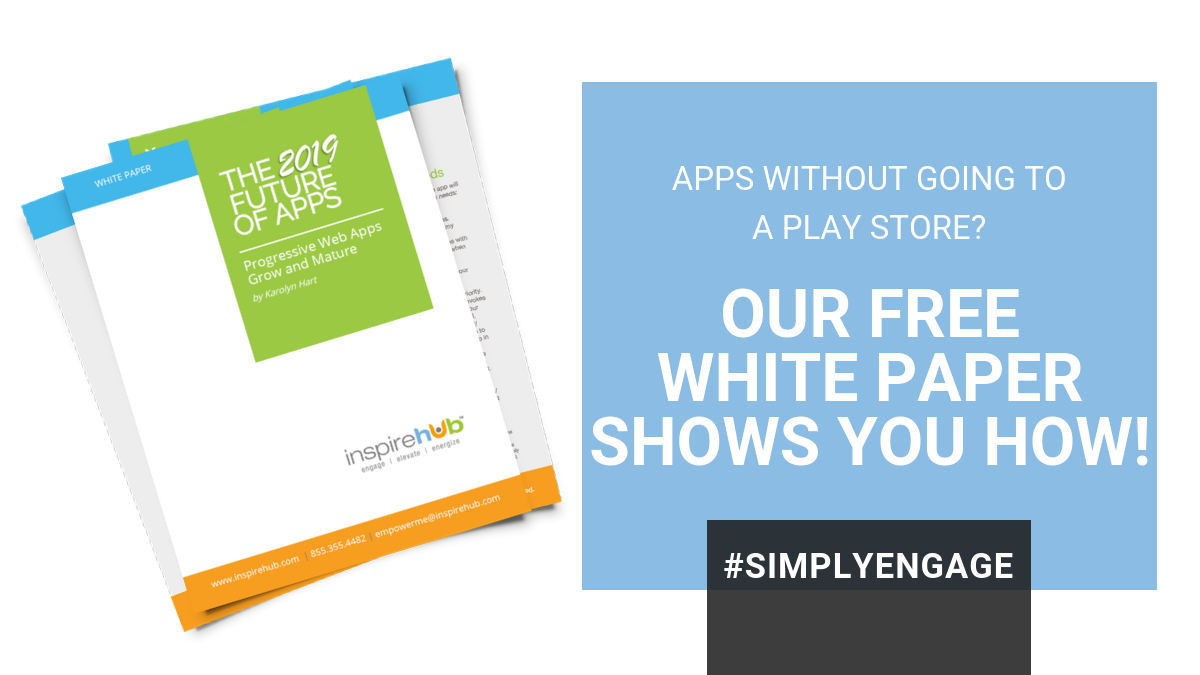 Each year, we publish a white paper to help businesses and their tech leaders make sense of the ever-changing landscape when it comes to communications, collaboration, productivity and engagement. When we shared our first one in 2014, mobile was still the focus, with cell phones being the one device 96% of people had access to at all times.

While that's still true, the way people -- including customers, employees and suppliers -- are using them is changing. One of the biggest shifts? The days of downloading "native apps" from app stores and the endless cycle and expense of having to maintain them across multiple platforms are over, as the "Progressive Web App" technology makes an any-device, anywhere, anytime approach mainstream.

Confused? We've got you! Our new white paper, "The 2019 Future of Apps: Progressive Web Apps Grow and Mature" includes insights on app trends and industry predictions from tech leaders on the current mobile market as the world of "native apps" and "progressive web apps" merge. Here's a taste ...