There's no shortage of innovation as small businesses pivot to meet both their own needs and those of their communities as the pandemic changes virtually every aspect of our daily lives.
Here are some of our favorite silver linings, sharing the stories of people who are turning challenges into opportunities and a feast of resources and ideas to help you create the same kind of uplift and resilience in your own small business.
Innovative small business pivots during COVID-19
From restaurants delivering groceries in addition to take-out meals to craft breweries creating hand-sanitizer and small car parts manufacturers retooling to make ventilators, this article is packed with feel-good stories of small businesses coming together to support their community through the pandemic. The bonus? It's also stocked with practical tips and do-somethings to help you reimagine your own small business reinvention.
For some small businesses, what was meant to be a temporary pivot to help meet community needs during the pandemic has led to "Aha!" moments that resulted in a permanent reboot. In a recent survey, more than half of the companies who retooled their operations to supply local medical product needs and services said they're going to continue embracing that change after the pandemic.
The article notes an increased spirit of collaboration in the region and throughout the province leading to new capabilities and creative solutions to challenges.
Small business accounts for 98% of the U.S. economy, with a focus on doing business locally becoming key to economic survival during the lockdown. Barclays Business Banking recently partnered with Nextdoor, the neighbourhood hub, to help support small businesses during COVID-19. "The thing we've discovered in this global pandemic is just this huge power of proximity," says Nextdoor CEO Sarah Friar. She spoke with Stephanie Ruhle on NBC News about the road to recovery and the importance of community as we start to rebuild.
Searching for high-growth markets and ideas to reposition your business? This entrepreneur shares his extensive list. Brad Stevens is an author, speaker, career entrepreneur, and founder and CEO of Outsource Access, which provides highly vetted and trained virtual assistants to entrepreneurs, CEOs, and busy professionals worldwide. Inc. asked Brad what tools are available to help entrepreneurs as they pivot and reposition during the Covid-19 crisis. He shared a list of more than 125 product and service categories that are being newly created or experiencing significant growth because of Covid-19.
Now is a time for resilience and ingenuity. Many of us must now adapt, pivot, and find new ways to grow. In this episode of Shopify Masters, Kelly Bergeron, a resident of Cornwall, Ontario, talks about the way she sprung into action to help small businesses in her area in the face of the COVID-19 pandemic. Kelly, with support from Cornwall Mayor Bernadette Clement, built an online store selling gift certificates to over 100 local businesses, enabling her community to find and patronize these businesses.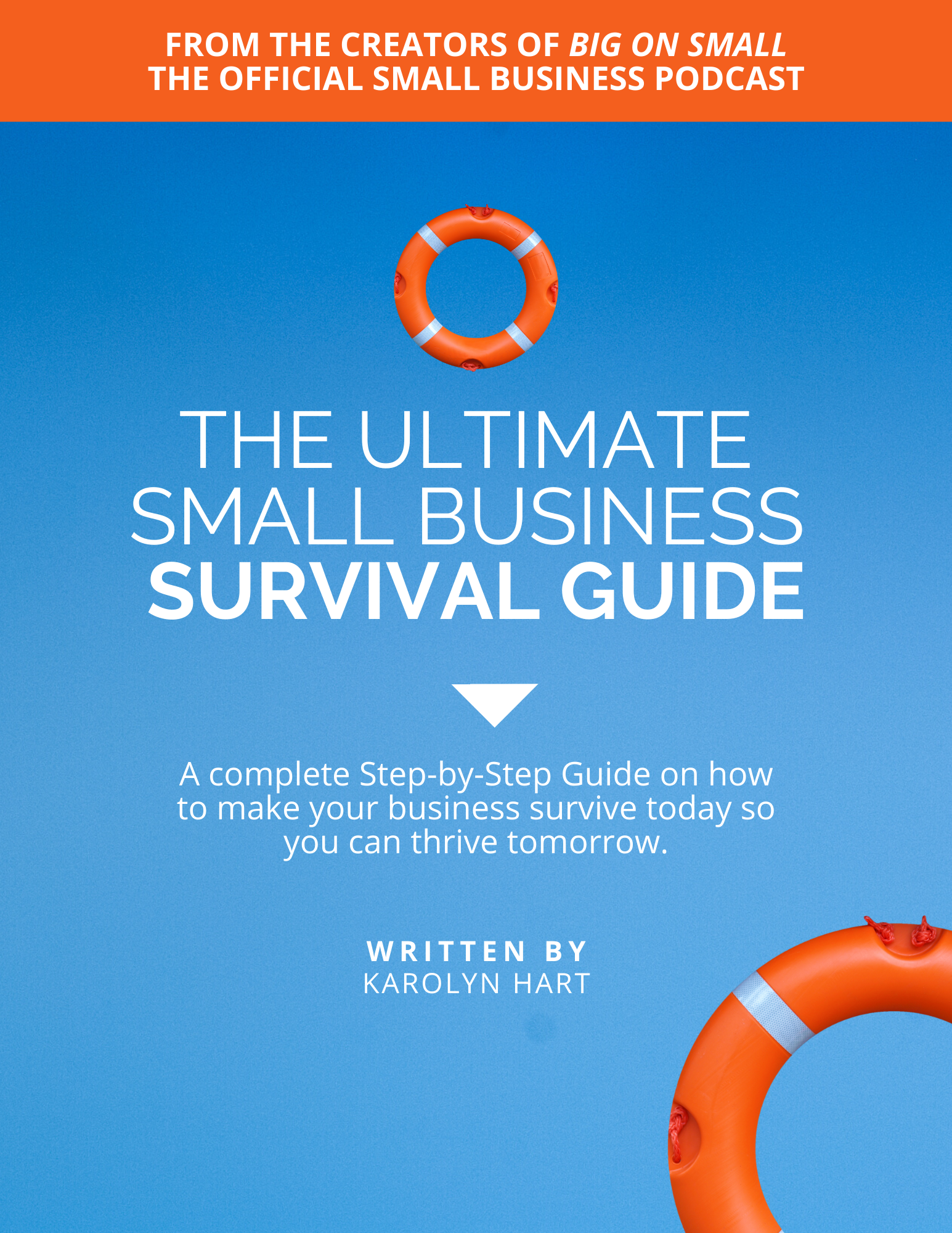 The Ultimate Small Business Survival Guide is Here
We've been helping InspireHUB clients not just survive during this time but THRIVE! We collected all of our advice and made it available for FREE as our great big give-back during this difficult time. Included in this FREE Guide:
Transformation Readiness Assessment

Practical Marketing Help

Proven Strategies to Pivot Your Company
Related Posts
As the Coronavirus has spread around the world, businesses are requiring employees to work from home and grappling with the practical implications of suddenly needing to manage a distributed workforce.
InspireHUB is a 100% remote company and has been managing an international staff of digital nomads for over five years. As the creator of the IHUBApp Digital Experience Platform, we also have had agencies and clients use our platform to build employee hubs to help improve their connection and engagement.
From this unique vantage point, we decided to share the internal guidelines and tips that have helped us become high-performers and produce at the award-winning level with the hopes of you making the most of the situation. Read more now...
The global pandemic has left many small business owners uncertain of their future and grappling with the reality that almost overnight the commerce world as we know it has become almost exclusively an online model. For small businesses that rely on their retail and physical storefronts to produce revenue, this transformation can be daunting. It's important to understand that if ever there was a time to move your business into the digital world, that time is now. The sooner, the better in fact. It won't just help reduce the loss of revenue but will continue to serve you in the future.
We've got some practical ideas to help you quickly make the digital jump your business needs to survive. Our skilled team has helped clients achieve this in one week because of our experience. While you may not be able to move as fast, you can still get moving, and we hope this article will help to rescue many more businesses and jobs then what we can get to.