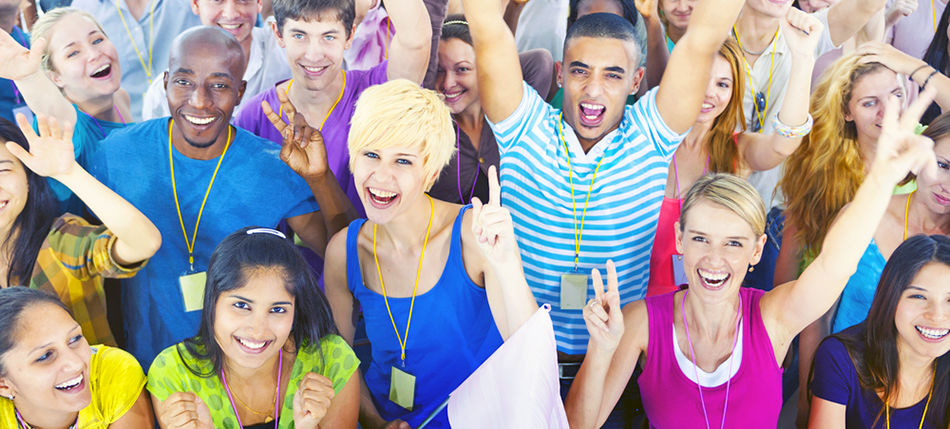 Every event or festival organizer wants to maximize promotion and ticket sales but not everyone is successful at it. By following a few simple suggestions, it is possible to separate your organization from the pack and create amazing audience engagement.
Communicate early and often.

Start building interest as soon as possible. Share updates, changes and venue information to ensure people know the what and where of your event. Provide video clips and pictures for visual aids too! By creating unlimited communication channels you can direct your messages to specific audiences without overwhelming them with information that isn't relevant to them. You may want to create a separate communication channel for volunteers, or sponsors, or venue organizers. If you want to communicate with exhibitors or artists; the opportunities are endless for very targeted messaging to specific audiences. For those events that attract out of town visitors or participants, the frequency of information can be very reassuring. It lets them know that your organization wants them to feel like good friends.

Announce ticket availability. If you have the IHUBApp all tickets sales can be done through the app with a flat transaction rate (no percentages). Your attendees can read a story on the app, get excited and buy the ticket instantly! This level of buyer convenience is significant for both new and established events wanting to increase ticket sales because the transaction is immediate. There is no other website to visit, so ticket purchasers can't get distracted or simply choose not to continue with the purchase. If events are added or another block of tickets becomes available, your registered users will know about it through your frequent communications and be able to snap up those tickets in the same IHUBApp visit.
Conduct real-time polls and surveys. Think of a play festival that can conduct surveys after each performance. Audience members can review and comment on each show as it concludes and for those fence sitters, they can make informed buying decisions based on those reviews. With the IHUBApp, potential audience members can then purchase tickets to those shows immediately after reading the review. Those real time polls and surveys can lead to increased sales. Both organizers and artists benefit!
Using technology, such as the IHUBApp, to facilitate communications, sell tickets, and promote ongoing events in real-time is truly a game changer.
Demo the MyFestival IHUBApp and see what your festival app could look like when powered with IHUBApp technology!