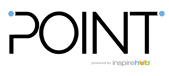 POINT Privacy Notice
---
Effective May 26, 2021
Welcome! You are entering a digital experience built on the InspireHUB Digital Experience Platform using a product created by InspireHUB called ("POINT"). It could be a website, a mobile app or a portal, HUB, intranet or extranet.
Like you, we want to protect your personal information, so we ask you to take time to read this important Privacy Notice.
This Privacy Notice will help you understand what personal information is collected by InspireHUB, why we collect it, and what we do with it as the company that provides the technology that is running the experience in which you are engaging.
That said, it's important you understand that while we are outlining how InspireHUB manages your personal information, this may be different from how our client (who has built the digital experience for you) is managing the data. For information on how the provider of the digital experience collects and uses your personal information, refer to their separate Privacy Notice.
InspireHUB processes your personal information in accordance with the instructions provided by our client in the creation and support of their digital experience. Any personal information you provide will only be accessed by InspireHUB as it pertains to the delivery of our product (POINT) and associated support services to our clients.
What is "personal information"?
"Personal information" means information that relates to you such as your name, email address, IP address, residential address and telephone number. It also covers more sensitive information like gender, age, health status, family information, and ID numbers.
Other than information required to set up your account, you decide how much personal information you want to provide and share with others.
How InspireHUB uses your personal information
InspireHUB collects and uses personal information to:
Set up your User account (required): name, email and/or cell phone number if you are an administrator within POINT.
Assist the digital experience provider with technical support issues. Most technical issues can be resolved without InspireHUB viewing your personal information.
Comply with any laws, regulations, court orders, subpoenas, or other legal process or investigation and to protect ourselves and other individuals from harm.
InspireHUB limits the collection of personal information to what is required for these purposes. The digital experience provider may give you the option of sharing additional information to enhance your digital experience on POINT. InspireHUB does not have access to this additional information unless we are provided access by the provider of the digital experience for a specific purpose, for example to provide support.
InspireHUB creates anonymous, de-identified data from personal information to support and improve our services. This data cannot identify you, and it is not used to monitor or track you.
Getting your consent
InspireHUB takes a consent-based approach to the use of personal information. When you provide your personal information to us you consent to it being used in the ways described in this Privacy Notice.
Organizations providing digital experiences using POINT can engage any audience and are responsible for ensuring they are compliant with laws that limit the processing of personal information of any person under 18 years of age.
Who can see my personal information?
Depending on the settings you choose, or the function you are using, other POINT users, including members of the public, channel members, administrators and managers, and support team members, may see the personal information you provide when using POINT. You may be able to identify other types of users by their profiles, posts and other activities.
Your posts will be visible to other Users in the channel, and so will your comments on posts. The fields you choose to make "public" in your User profile will be visible to other users when you make posts and comments. Always be careful when sharing your personal information, especially publicly. If you are sharing someone else's personal information, make sure you have permission to do so.
The email address and phone number that you provide during the account sign up process is not visible to other Users unless you choose to display them publicly using the settings in your POINT profile.
When sending messages, you have the option to send messages to one person or multiple people in a channel.
Limiting use, disclosure and retention
InspireHUB does not sell, rent or disclose personal information to any third party without consent. We will not use or disclose personal information other than as set out in this Privacy Notice.
We will only retain your personal information for as long as necessary to provide POINT services.
We may transfer any information we have about you in connection with a merger or sale involving all or part of our business or as part of a corporate reorganization or stock sale or other change in corporate control.
Location of Services
InspireHUB hosts POINT data in the U.S., Canada or Australia, depending on where the digital experience provider is located. Your personal information may be subject to access by law enforcement in another jurisdiction, if this location is different from yours.
Accuracy
POINT relies on you to ensure personal information you provide is accurate, complete and up-to-date. You are welcome to make changes and update your personal information at any time. Simply update your profile and account settings. For assistance, contact the digital experience provider, as InspireHUB does not have access to your personal information unless you are an administrator.
Safeguards
InspireHUB uses administrative, technical and physical safeguards to protect personal information in compliance with legal requirements and aligned with industry best practice.
We review and update our security policies and controls as technology changes to ensure ongoing security of personal information. However, no internet or email transmission is ever fully secure or error free, and no security system is impenetrable. We cannot fully guarantee the confidentiality of any information that you share on POINT.
Be careful about leaving any apps with personal information open on your device, as other people can access them.
Individual access
You own the information you submit to POINT and you can review, edit or remove it at any time. Please contact the digital experience provider for information about your rights related to your personal information and about other entities (like third party service providers) to whom they have disclosed your personal information.
Cookies and other tracking technologies
We use cookies to improve your POINT experience, to save you time and to make it possible to navigate POINT. We do not link the information we store in cookies to any personal information you submit during your digital experience. You can remove cookies manually by following directions provided in your Internet browser's "help" file. Some POINT features may not function properly if you disable cookies.
InspireHUB may from time to time implement other third-party analytics services that also use cookies. We ensure that no personal information is included in those cookies. If the use of cookies by any service provider differs materially from the practices already listed, we will revise this document and notify you of the change(s).
Additional features and information
Digital experience providers may offer publicly accessible channels, community forums, links to websites and many other ways of sharing content with you. You should be aware that any information you provide in these areas may be read, collected and used by others who access them. Whether the digital experience provider has offered these or other organizations or individuals have, you should read the privacy notices and make an informed decision about whether you want to contribute or use the services or websites.
Changes to this Privacy Notice
We may update this Privacy Notice to reflect changes to our information practices but we will not reduce your rights under this Privacy Notice without your explicit consent. We'll post any changes to this page and, if the changes are significant, we will provide a more prominent notice (including email notification for certain changes). We'll also keep prior versions of this Privacy Notice in an archive for your review.
We encourage you to periodically review our Privacy Notice for the latest information on our privacy practices and to contact us if you have any questions or concerns.
Challenging compliance
InspireHUB's Privacy Officer is responsible for the creation, oversight and implementation of our privacy management program, for receiving your privacy-related questions and for providing you with information about our privacy practices.
You may send us your privacy-related questions or challenge our compliance with our Privacy Notice by submitting your concern to:
Privacy Officer
3963 Maple Avenue, Suite 190
Dallas, Texas
75219
Email: privacy@inspirehub.com
If our Privacy Officer is unable to resolve your concern, you may contact the privacy regulator appointed in your country or region.