Councils of all sizes are choosing the IHUBApp!

---
"We have saved $15,000 in hard costs and significant resource time already!"
- Samuel Thompson, Executive Scout Boy Scouts of America Circle 10 Council

Circle Ten Council • Level 100

Caddo Area Council •
Level 400

Your Council has thousands of things that need to get done. Let's face it, your communications are scattered. Meanwhile, your people are drowning in their own sea of emails while they are trying to get all those important things done. We take your scattered communications and bring them into one easy-to-use hub. Even better? The IHUBApp is proven to
reduce
email fatigue and
increase
productivity!

REDUCE EMAIL FATIGUE

Save valuable time.
Program Preview & Camp Cards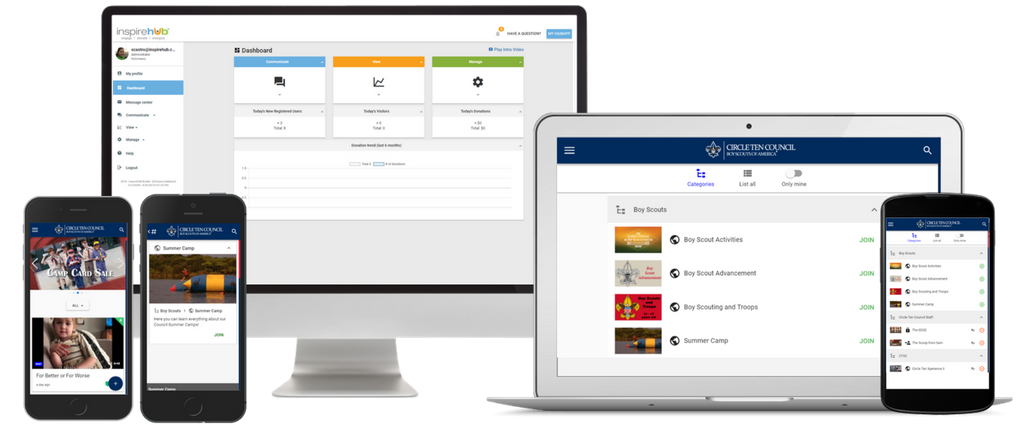 C
reate, curate and control all your communications from one central hub.
Streamline your Council's unique communication needs into custom categories & channels.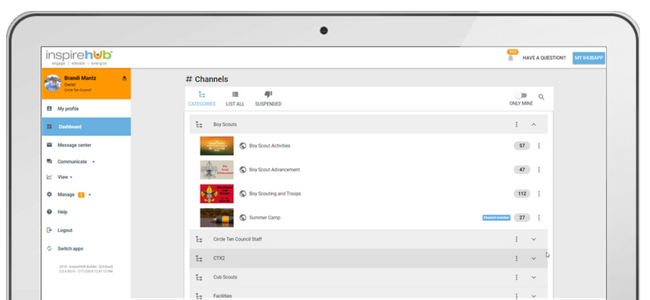 Instantly notify staff and volunteers(push, text, desktop, email) on the important messages from your council!
Our Newsletter Digest is automatically generated based on user preferences for interests (channels they have joined) and frequency of notifications.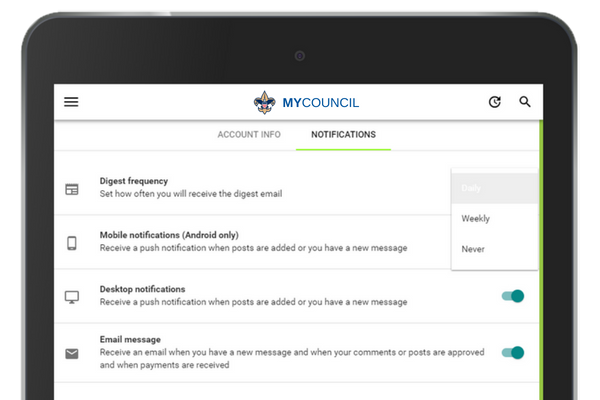 2019 IHUBApp Product Brochure
Boy Scouts of America Council Special Offer
Take a closer look at the award-winning IHUBApp and discover all it can do and how the team at InspireHUB can help your take your council engagement to the next level!
CALL US TODAY AT
1.855.355.IHUB (4482)