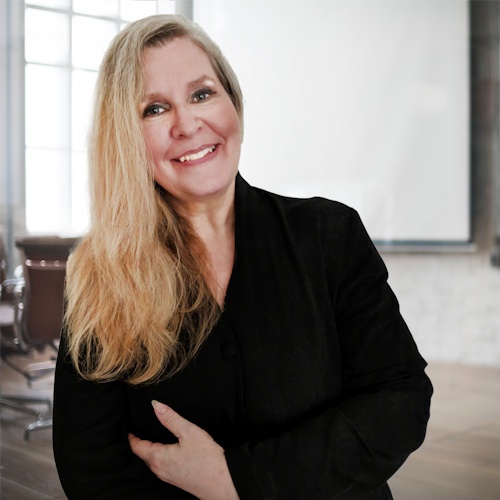 Better World Scout
Sue Braiden is an award-winning technologist, journalist, activist, better world scout and the Communications Manager for InspireHUB.
Sue has spent three decades building an IT career that established her as a leading technology voice in Canada. Her leadership roles have included Computer Columnist with CBC Radio for a decade, as well as directing large scale technical implementations for Fortune 500 companies and global brands such as Bayer Healthcare, International Institute of Innovation, United way, Canadian Mental Health Association, Peter F. Drucker Canadian Foundation, Texas A&M University, Robarts School for the Deaf & UNESCO.
Sue was one of the first professionals to run a developer's workbench to engage the general public, coding some of the first CGI-PERL script suites ever used (including forums, postcard scripts, mailing utilities and notifications.) Her decision to make them available in the public domain was considered revolutionary. She was also one of the first professionals to run forums to teach enthusiasts how to program and implement scripted web environments.
As a result, her technologies have been implemented by over 2000 organizations worldwide, including celebrities, auto industries, print media & national sports leagues. These included: IBM, Fujitsu, Mercedes-Benz, General Motors Corporation, The Ottawa Senators Hockey Club, Startech Multimedia, ODS Networks, InfoTel, Astronaut Framtidsmedia,The San Diego Paramedics, Galaxy Magazine and city of The Hague, Netherlands.
Sue's ability to see the power of technology to impact groups was showcased when she was granted permission to use the technology built by George Lucas's Lucasfilm Games team to create the First Frontiers mentoring community for kids, applauded by U.S. Vice President, Al Gore. The beta launch was held at Brentwood Theatre in Hollywood, hosted by James L. Brooks and Holly Holmberg Brooks. Participants included Hilary Rodham Clinton, Maria Shriver and Billy Zane, with NHL Coyotes and Olympic Hockey team captain, Shane Doan, as both the spokesperson and the first mentor.

Sue was invited to take a top seat on the U.S. National Action Committee presiding over the U.N.E.S.C.O. (United Nations Education, Scientific and Cultural Organization) international "Innocence in Danger -- Children Online" initiative; served as an Executive Officer on Board of Directors for the Council for the Prevention of Child Abuse; and chaired fundraising services.