Manufacturers go paperless with the IHUBApp.
COVID-19 disrupted the world and has forced manufacturers to reconsider many things, including how they communicate. Digital transformation will now be the difference between manufacturers who continue to operate in the future and those who cease to exist.

The ability to harvest the knowledge within your business starts with streamlining communications between all your different teams. Including office staff, line workers, suppliers, vendors, distributors and clients is the first step.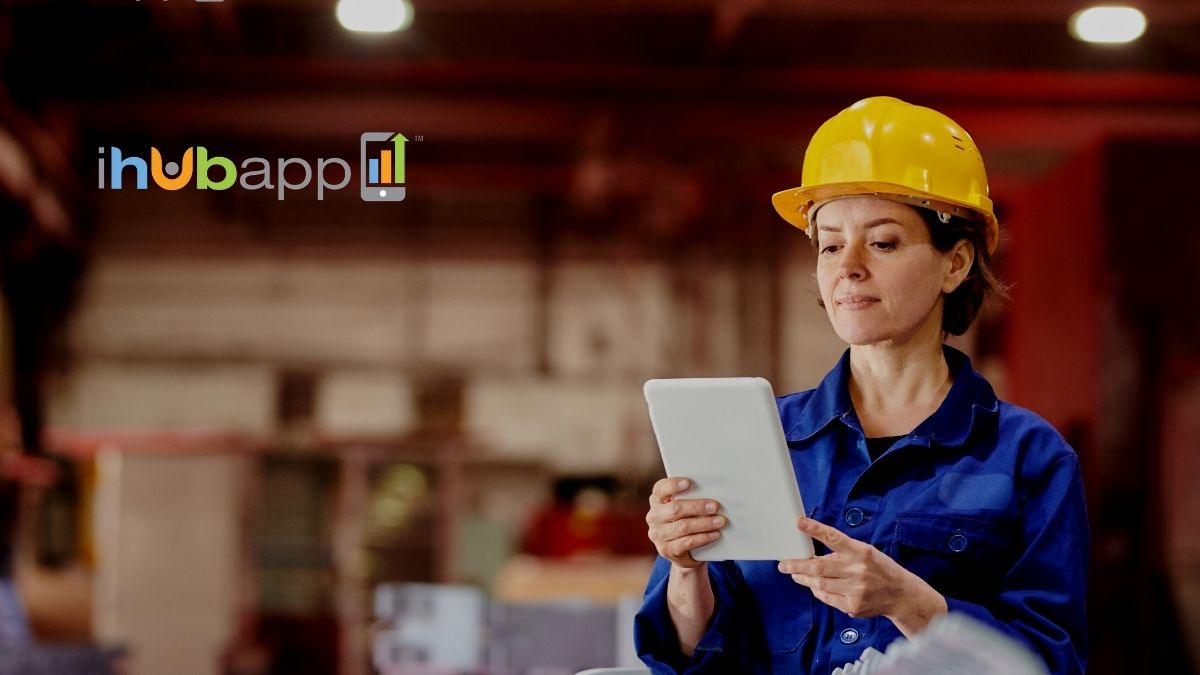 Harvest the deep knowledge of your people.
Are you properly harvesting the deep knowledge of your manufacturing processes from your people? Do your engineers and operations people communicate well? Do your customers' ideas and thoughts and concerns reach everyone?



What would happen if, every day, you were able to harvest knowledge, improve communications, and ensure the right people received the information they needed?


monetization_on
How would
quality costs improve?

foundation
How would
reliability improve?
network_check
How much faster would
root cause analysis be?

We have manufacturing in our DNA.
keyboard_arrow_down
If everyone is included in your communication plan and could offer easy feedback and ideas without MEETINGS...would that add value to your business?
Would it increase your profits? Using our Intelligent Channel Feeds, the IHUBApp Digital Experience Platform helps
streamline the communications and connect all your people in the areas that are of concern to you, such as:
event_available
Schedule Updates

In today's world, getting information to the floor,
and back from the floor is power.
It's profit.
That's what we do.
Go

paperless

with IHUBApp + Formstack
Many manufacturing companies use visual management tools to help run their business:
Bulletin Boards
Score Boards
Flip Charts
Yet, these solutions pose challenges. Manufacturing leaders can't check if someone has read a bulletin board or if they have read the hand-washing notice on the bathroom door. In a COVID-19 world, this is critical!

The IHUBApp is the game-changer you are seeking:
See exactly who has read your notices and for how long.
Ensure that your employees are properly notified of important communications.
Provide easy ways for employees to provide feedback to leadership.
Communicate all these (and more) through the IHUBApp!
Company news, schedules, delivery/shipping schedules, quality issues, tool shortages, part shortages, employee tasks, rework reports, overtime lists, vacation lists, safety notices, regulatory posts, social events, company events, calendars, employee handbooks, HR announcements, education, product launch issues, project management lists, goals, dashboards, policies and more!
What forms can you move to digital with IHUBApp and Formstack?
Quality audits • Defect reports • Deviation forms • Vacation requests • Job postings • OT approval • Expense Reports • Spending approvals • Benefit forms • Purchase orders • Work orders • Time cards • Faxed Sales orders • Capital Expenses • Delivery reports • ISO/TS/QS paperwork • Hiring requests • Staff Reviews • Pay stubs • and many, many more!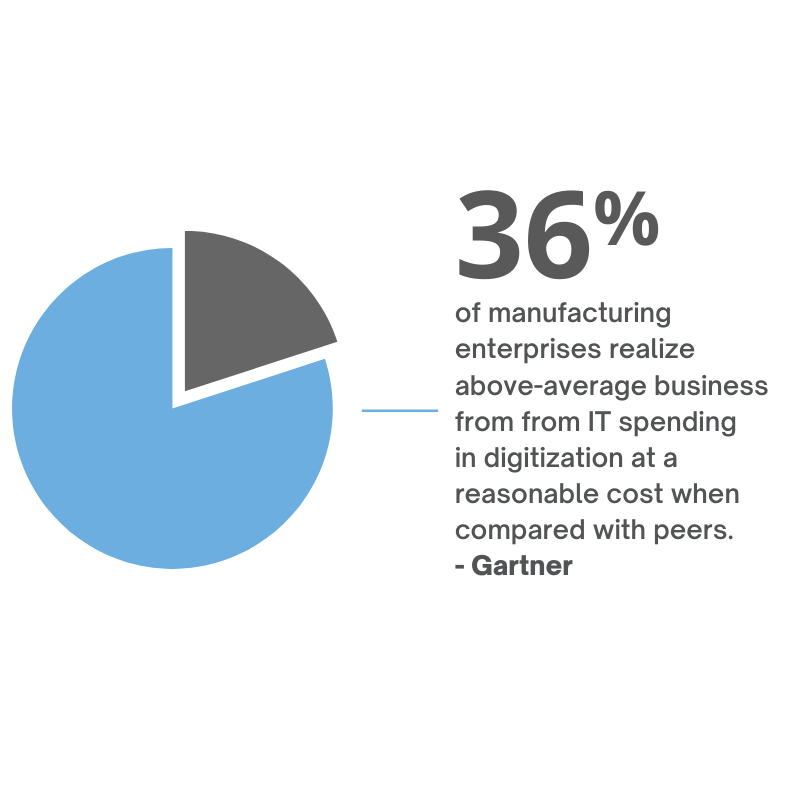 Disruption is driving digital transformation in manufacturing.
Even prior to COVID-19, manufacturers were facing increasing competition and pressure to reduce costs while improving their customer experience and seeking new ways to increase profitability. Manufacturing leaders who develop digital capabilities are gaining the edge in this hyper-competitive market.
Tony Fonk, SpotSee Manufacturing
"What was really attractive here and what we loved was the flexibility to share content, information, current events, new product launches, or changes in a way that provided an intranet community feel. We like it. Our distributors like it. Seeing everyone starting to collaborate and share their stories and their information, that's my view of success, and that's our view of success."

sync
Synchronize Communications
Synchronizing communications between sales, production, and engineering teams is one of the key best practices to streamlining manufacturing processes.
timeline
Trend Spotting
Teams need to spot trends and buying patterns, understand what is selling quickly versus slowly, and be able to share in a collaborative discussion no matter the time zone.
sms_failed
Real-Time Notifications
In a make-to-order environment, receiving notifications on the topics, projects, teams, or production areas can be a game-changer.
"Because of COVID-19, manufacturing will experience five years of innovation in the next 18 months".
Anna-Katrina Shedletsky in Forbes

IHUBApp Digital Solutions for Manufacturing
keyboard_arrow_down
INTRANET SOLUTIONS
Internal Communications
Office Staff
Non-Desk Employees
Mobile communication has undoubtedly been a game-changer and is now an essential tool. Streamlining your internal communications is vital to keeping your team competitive. This can be difficult when employees are distributed across a single location and becomes even more complex when there are multiple locations in motion.

It's even more complicated when there are staff working in the office with access to email and non-desk employees on the floor who do not. The IHUBApp was designed specifically to help those working in remote locations connect and engage.
Employee Communications
Membership Channels let employees subscribe to topics that pertain to them while Private Team Channels allow employees to create posts where they can engage. Publishing tools allow the leadership team to syndicate a single message into every channel instantly when necessary.
Plant Floor Communications
Communicating directly with your front line workers is easy with the IHUBApp. Instead of relying on verbal direction, which can slow the manufacturing process, messages can be published directly from the IHUBApp to digital signage providing seamless orders while tasks continue to be completed.
Website + App
A website can be far more than just a "digital holding place" for your manufacturing business. It can be the gateway for your organization and the flywheel that helps you bring your manufacturing business to the next level.
Vendor/Supplier/Distributor Portals
It's absolutely critical for you to build relationships with the people who are helping to build your business. Making it easy for them to ask questions, receive updates, and engage with your sales team can be the difference between them recommending your products over the competition.
WEBSITES & EXTRANET SOLUTIONS
External Communications
Customers
Vendors/Suppliers
Partners
The Coronavirus widened the corporate digital divide as organizations were forced to rapidly adapt their operations. The stakes for digital transformation have increased dramatically for manufacturers who were already operating in a hyper-competitive market prior to COVID-19. Manufacturers who fail to deliver digital solutions will cease to exist as the world moves forward.
IHUBApp Features that Work for Manufacturers


keyboard_arrow_down

Want to learn more?
keyboard_arrow_down