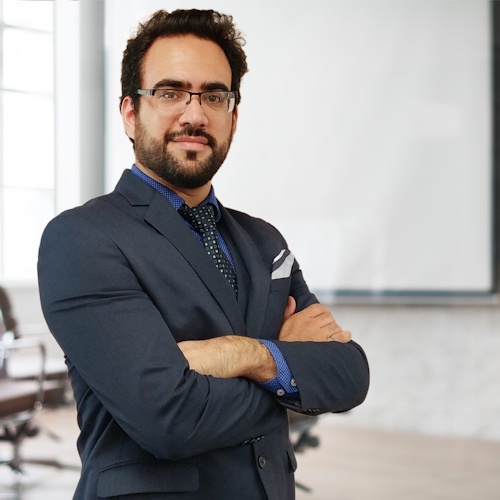 Determined Motivator
Alex Millerman is an experienced engineer, instructor, mentor and the Senior Software Developer at InspireHUB.
Alex has spent close to a decade working in a variety of technical roles including integration engineer, automation technologist and software developer. Alex speaks three languages and holds two degrees from the University of Windsor: a Bachelor of Applied Science (Electrical Engineering) with a Minor in Mathematics and a Bachelor of Computer Science.
Alex is a lifelong learner who is passionate about helping others learn and understand technology. His determination to motivate is reflected by his volunteer efforts supporting the annual hackathon Massey Hacks and his commitment to education with the classes he teaches at St. Clair College. Alex knows what it takes to inspire and motivate future technologists.
As a Lead Developer with InspireHUB, Alex's main development duties involve the review and validation of functional specifications, the refinement of code delivered by other developers and managing junior developers. His expanded duties include providing technical support to both staff and customers and assisting marketing in various web development initiatives.
Alex was a part of the winning development team that was awarded the 2018 Business Award in Innovation for their work on the IHUBApp.